Routers and spindles come in all shapes and sizes. When considering the right tool for you machine, there are several things you want to look out for such as
Power
Speed and speed control
Size and weight
Runout
For the Mill One, we recommend using the Makita RT0700/RT0701 or the Ridgid R24012.
For the LongMill, we recommend using the Makita RT0700/RT0701.
These routers are offer great performance at a reasonable price, and can be found for sale online or your local hardware store.
Makita RT0700/RT0701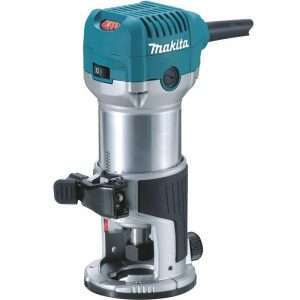 The Makita RT0700/RT0701 router is a commonly used palm router boasting a 1-1/4HP motor. It offers a wide speed range (10,000RPM to 30,000RPM), which is electronically controlled for reliably consistent speed. With a metal body, it is extremely durable. Our test units have been used for hundreds of hours without fail, on projects that take over 6 hours. This is our go-to recommended router as it is widely available in both 120V and 220V.
Ridgid R24012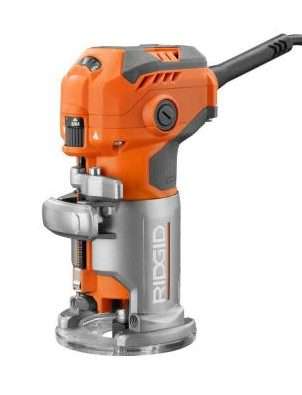 The Ridgid R24012 is also an outstanding router, with a 1-1/2HP motor. It's electronic speed control allows for spindle speeds of between 20,000RPM to 30,000RPM. The R24012 also comes with a handy LED light at the base, which helps illuminate the bit, plus registered buyers receive a lifetime warranty on their tool. This router is extremely capable on the Mill One, and great deals can be found when on sale at Home Depot. However, this router is more difficult to find through other online channels and no 220V currently is available.
We do not recommend this router for LongMills as it is slightly more difficult to secure using our standard aluminum router mounts.
Three phase spindles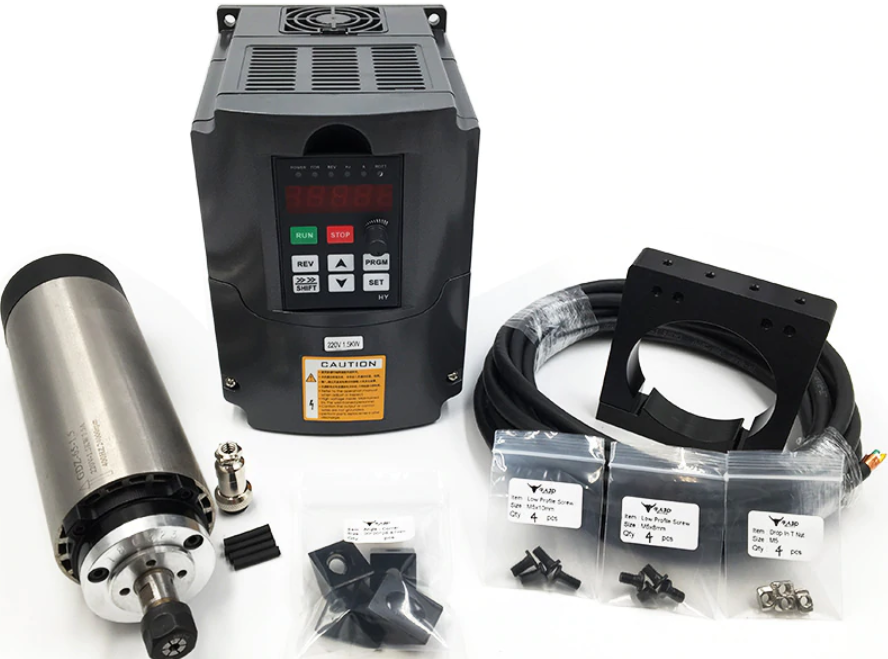 Three phase spindles are commonly used in higher end, semi-professional to professional level machines. They come with several advantages over traditional woodworking routers such as
Quieter operation
More power
Lower runout
Longer life
Ability to integrate speed and direction control directly from the control board
They also come with some downsides
More expensive
Can be challenging to set up
Larger and heavier