The short answer to this is "yes". You can find dozens of diode lasers that can be integrated into your laser for engraving and light cutting on some materials.
If you're looking for a high-quality plug-and-play laser designed for the LongMill and made and supported by Sienci Labs, please check out the LaserBeam kit.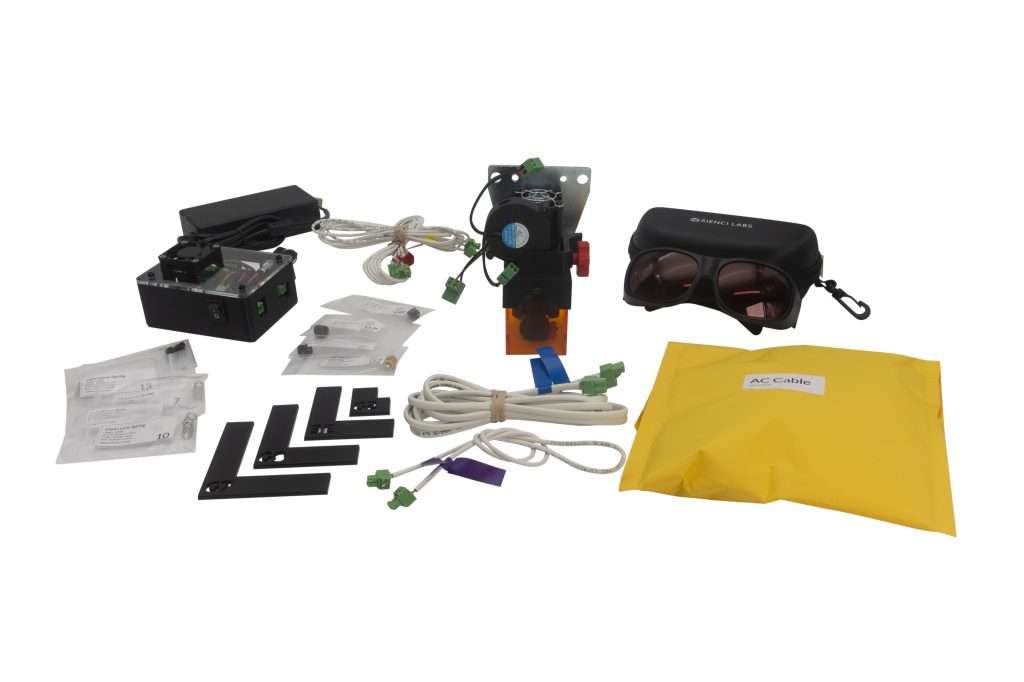 If you are looking to add an aftermarket laster, you can find more info on the "Adding a Laser to your LongMill" section of our resources.