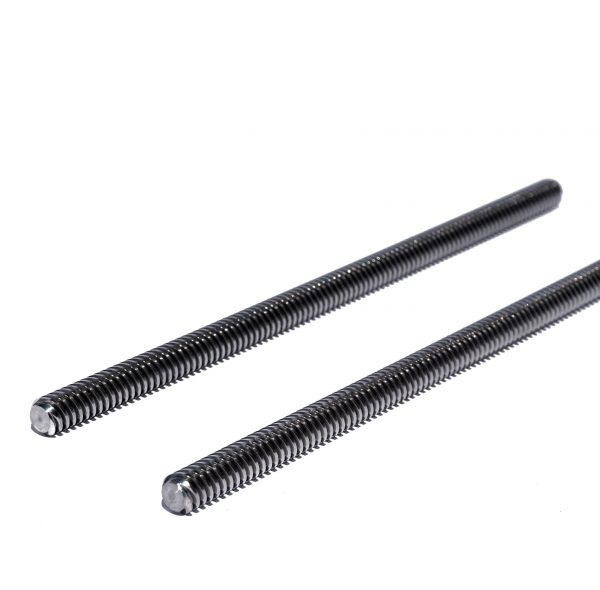 8mm Stainless Steel ACME Leadscrew
$12.00 – $18.00
These 8mm metric trapezoidal ACME lead screws provide a combination of high speed and high precision linear motion.
For the X and Y axis, the Mill One uses a 400mm leadscrew, whereas the Z axis uses a 170mm* lead screw.
*Z axis lead screw may vary between 150mm and 170mm depending on stock. Both lengths work the same, and are interchangeable. If you need a particular length, please email us first before placing an order.
Description
Size: 8mm diameter, 170mm or 400mm lengths
Pitch: 4 start, 2mm per revolution
Material: Stainless steel