Description
This kit provides a drop-in replacement to standard ACME nuts on the Mill One V1, V2, and V3 machines. Using a spring-loaded, dual-nut system removes backlash due to wear in the machine's linear motion system and ensures long-term machine precision. This upgrade is recommended for users who use their Mill One for high precision applications.
Notes on assembly:
Both halves of the nut interlock with each other. Ensure that both halves sit together as shown in the photo (spring removed to make it easier to see).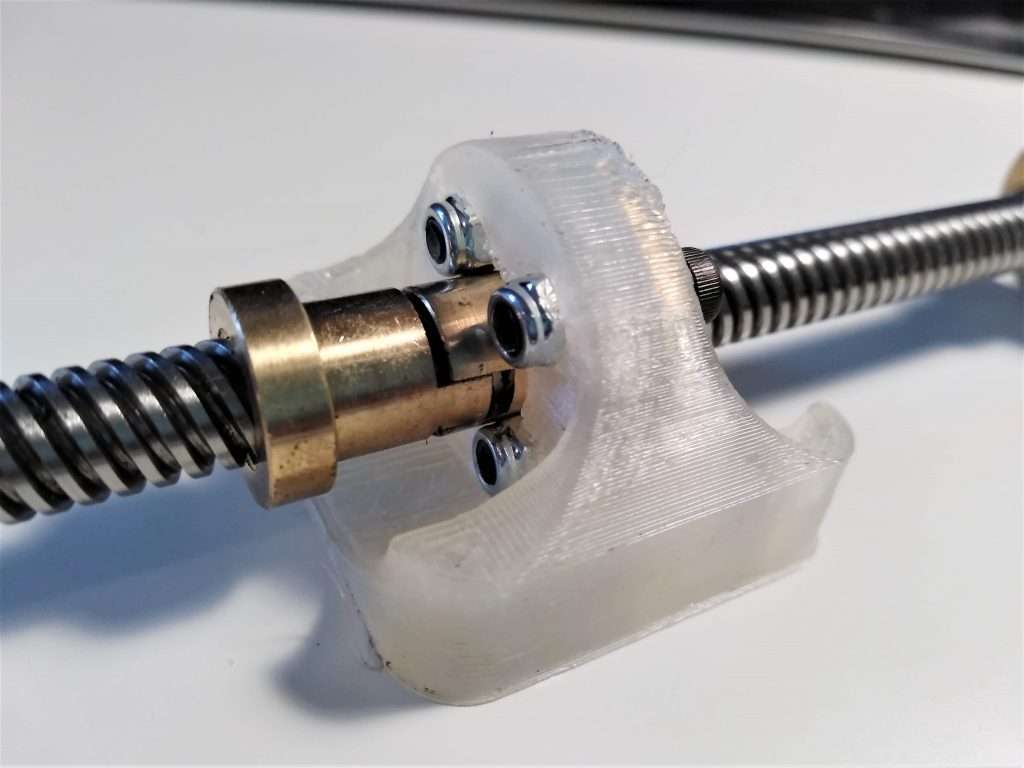 It may be easier to install if you remove the lead screw first and thread it into the anti-backlash nut.
The spring can sometimes shoot the back part out!
The photo below shows a correctly installed anti-backlash nut.