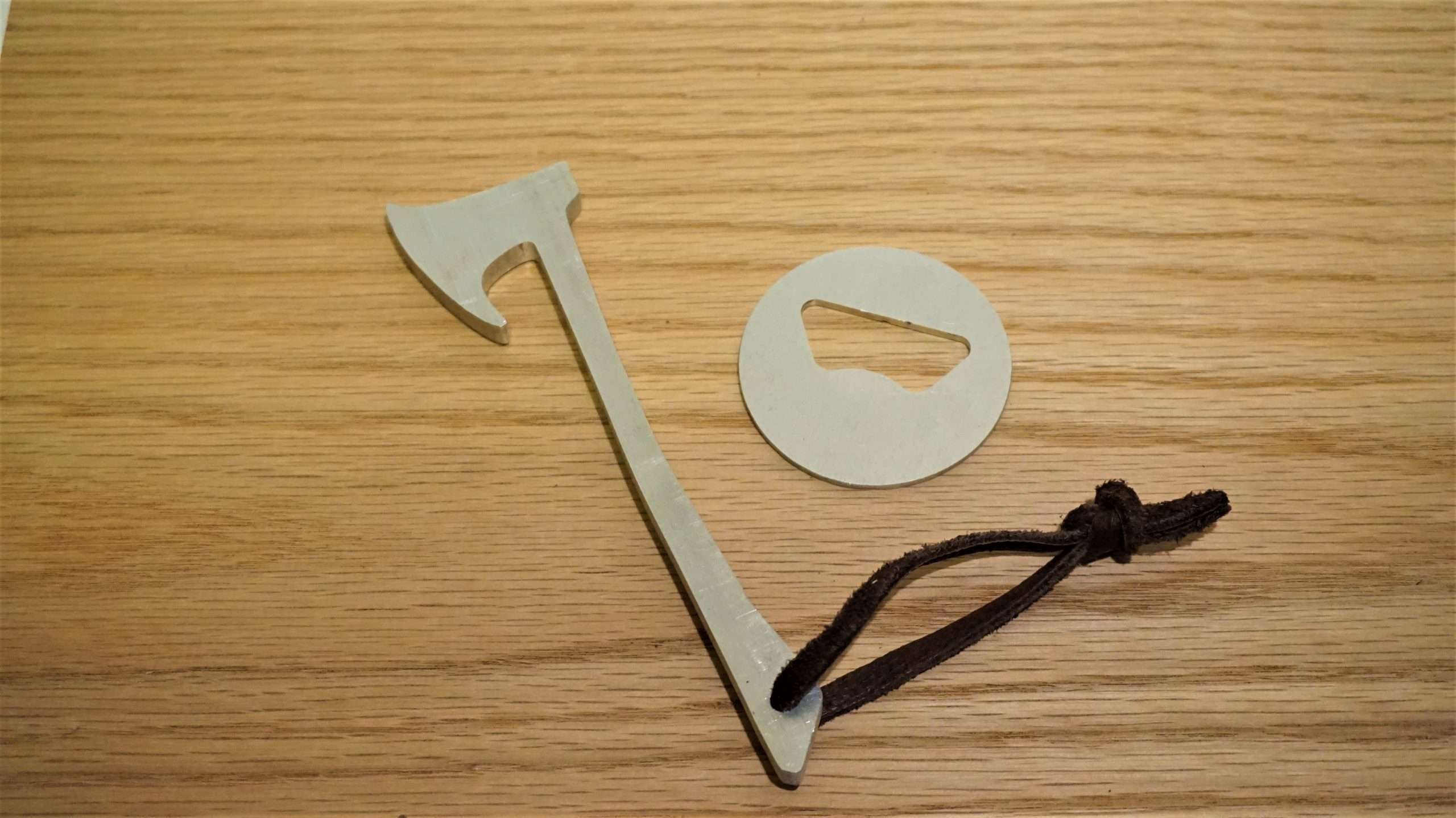 3. Aluminum Bottle Opener
Aluminum comes in a variety of alloys, but the most common is 6061 Aluminum. It's a fairly hard and strong material and can be found in aerospace components and bikes. The trickiest part of milling aluminum is preventing the aluminum chips from melting and binding to the end mill, which will stop the end mill from cutting. In order to carry the right amount of heat away via the chips, we recommend an 800mm/min feed rate at a 0.4mm depth of cut and 0.2 step over. The depth of cut is also slower, about 100mm/min.
Choosing the right spindle speed for milling aluminum is a highly debated topic for hobby CNCers. Traditional machines set their spindle speeds at around a few thousand RPM, however routers like the ones used on the Mill One run between 10,000RPM to 30,000RPM. To get around this, less flutes are used (one or two) with shallower cuts and faster feed rates.
Both of these fully functional bottle openers were designed by Chris. They have a sleek, industrial feel and are certainly conversation starters in any scenario.
Material: 1/4″ and 2.15mm 6061 aluminum
End Mill: 1-flute, 1/8″ or 3mm end mill
Cutting Time: 12 minutes and 2 minutes