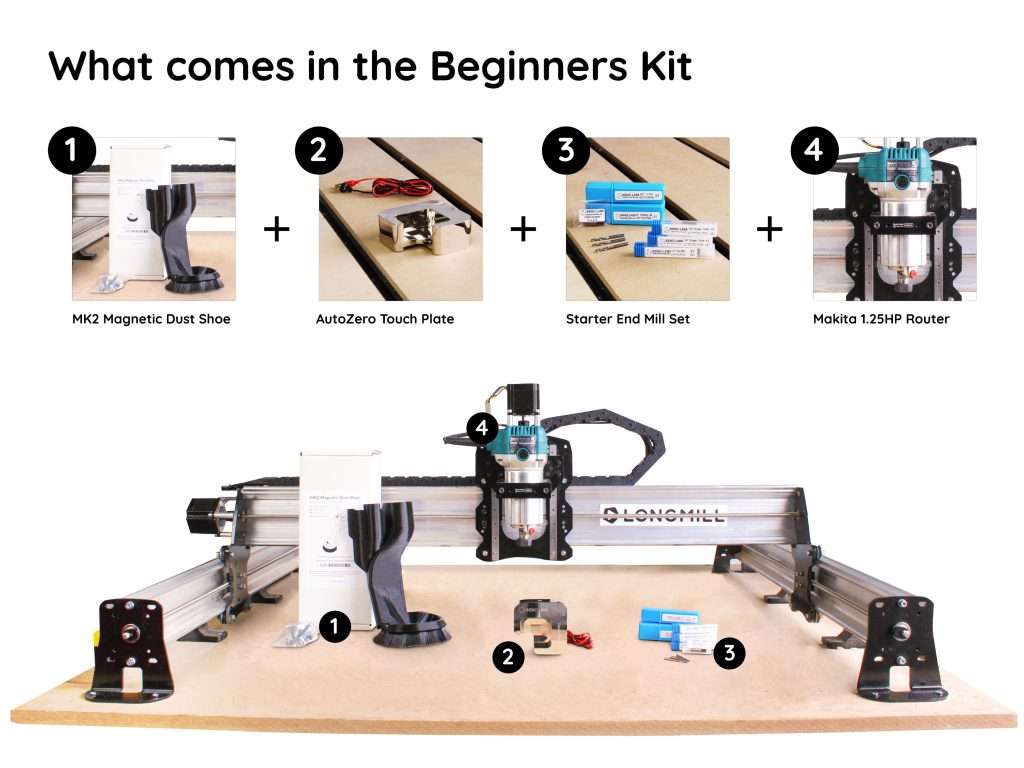 Looking to start your CNC journey but don't know where to start?
The LongMill MK2 Beginners Kit makes it easy, with all the essential components in one, ready-to-go kit to get you on your way.
Why is the LongMill the perfect beginner-friendly hobby CNC?
Check out some of our user reviews!