Description
The Sienci LaserBeam is a powerful, high-quality, plug-and-play laser system for the LongMill.
The LaserBeam allows LongMill users to add a laser to their machine quickly and easily. Our LaserBeam uses high-quality components to offer a full 7 watts of power to cut and engrave materials. And of course, the LaserBeam comes with fantastic support from our technical support team.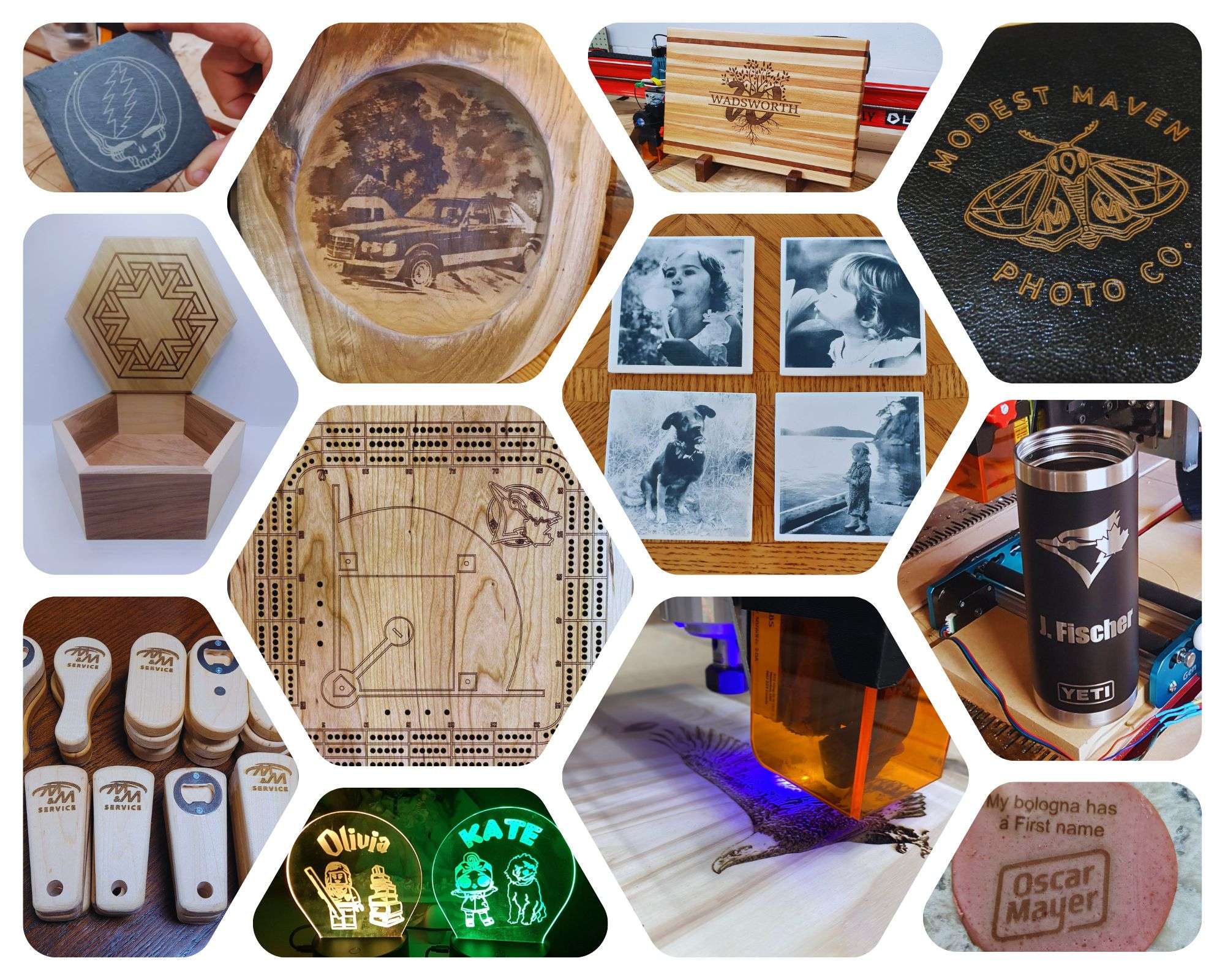 Each system comes with:
Laser diode assembly
Laser driver
Laser safety glasses
G2 focusing lens
Power supply
Mounting hardware for the LongMill
Additional add-ons, such as laser safety glasses and lenses can be purchased here.
Materials
The LaserBeam can engrave and cut thinner materials with incredible accuracy, such as on wood, paper, leather, and plastics. The LaserBeam has been tested to cut up to 1/4″ on softwoods.
True 7-watt power
The LaserBeam offers full 7 watts of cutting power. Unlike other lasers in the market that list their power rating based on their peak pulse power that claim the same or higher power ratings, the LaserBeam can cut at 7 watts continuously.