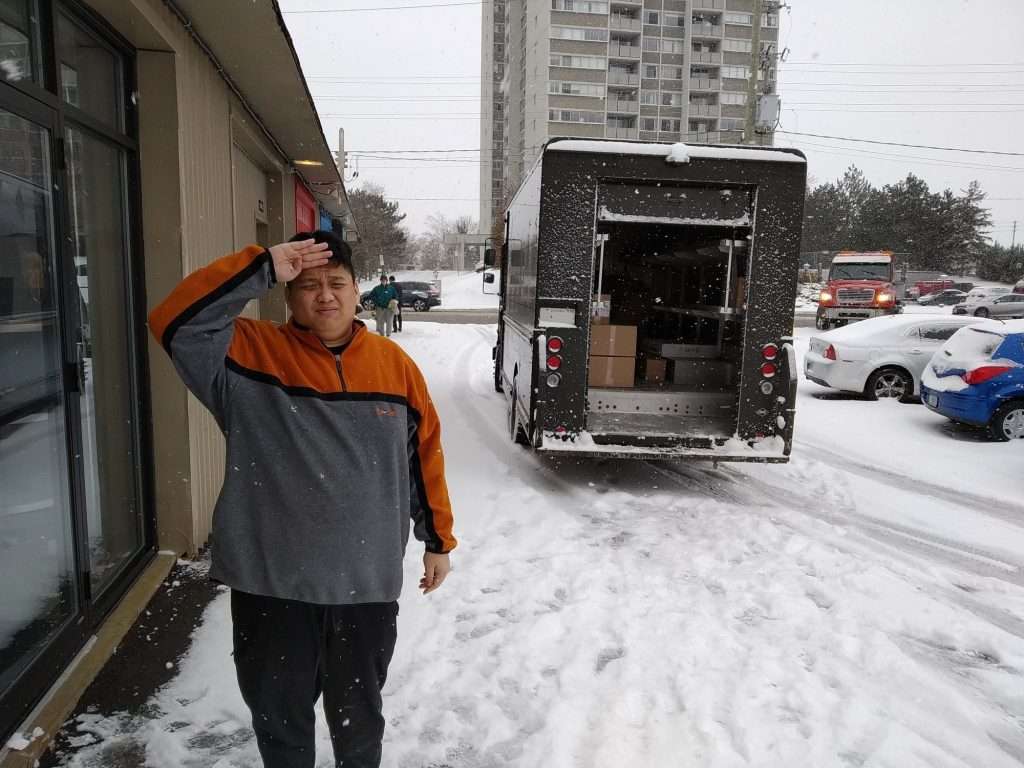 Hi there! This page is to help cover some information about shipping for your order.
Here are some things you should know about shipping:
You can get an estimate for shipping costs at the checkout page by entering your ZIP/Postal Code.
Local customers can pick up items from our office in Waterloo, ON for free.
A tracking number will be emailed to you when the order has been shipped.
If you have questions or problems with your order, let us know at hi@sienci.com.
Shipping for LongMills
LongMills are packed to order. Please check the latest lead-time or estimated shipping dates on the product page. Some addresses will have multiple shipping options based on speed and courier.
LongMills are approximately 60lbs and come in cartons 41.5x9x11″. Parts that are ordered alongside your LongMill will come in the box.
Here are some approximate shipping costs based on location. Your shipping costs may vary:
| | |
| --- | --- |
| Location | Cost |
| Ontario | $35-50CAD |
| Canada | $40-65CAD |
| USA | $40-$120USD |
| Europe | $150-$210USD |
| Asia | $150USD-$210USD |
Shipping for parts, end mills, and add-ons.
All other items (in-stock) typically will ship out within 3 business days. If there are any issues with your order, we will contact you.
Duties, taxes, and tariffs
Depending on your country and location, you may be subject to duties, taxes, and tariffs. We do not cover the cost of duties, taxes, and tariffs. You may be charged with these items depending on the size of your order.
Canadian customers will be charged sales tax based on their province.
Average duties and taxes on a LongMill for US customers have been approximately $30-75USD. Orders under $800USD do not have duties and taxes.
Pick up from our office
If you are local to us, you can come pick your items up from our office. We will send you an email when your items are ready for pick up.
Our address is Unit 2 – 372 King St N. Waterloo ON. We are typically open for pick-ups between the hours of 10AM to 5PM. If you require a pick up outside of these hours, please contact us.