Description
Turn your ideas into a reality with the LongMill Benchtop CNC MK2
The LongMill helps you take your woodworking and fabrication to the next level. Its range of workable materials includes any species of wood, a variety of plastics, soft metals like aluminum and brass, and a variety of machinable foams and waxes for model making or metal casting.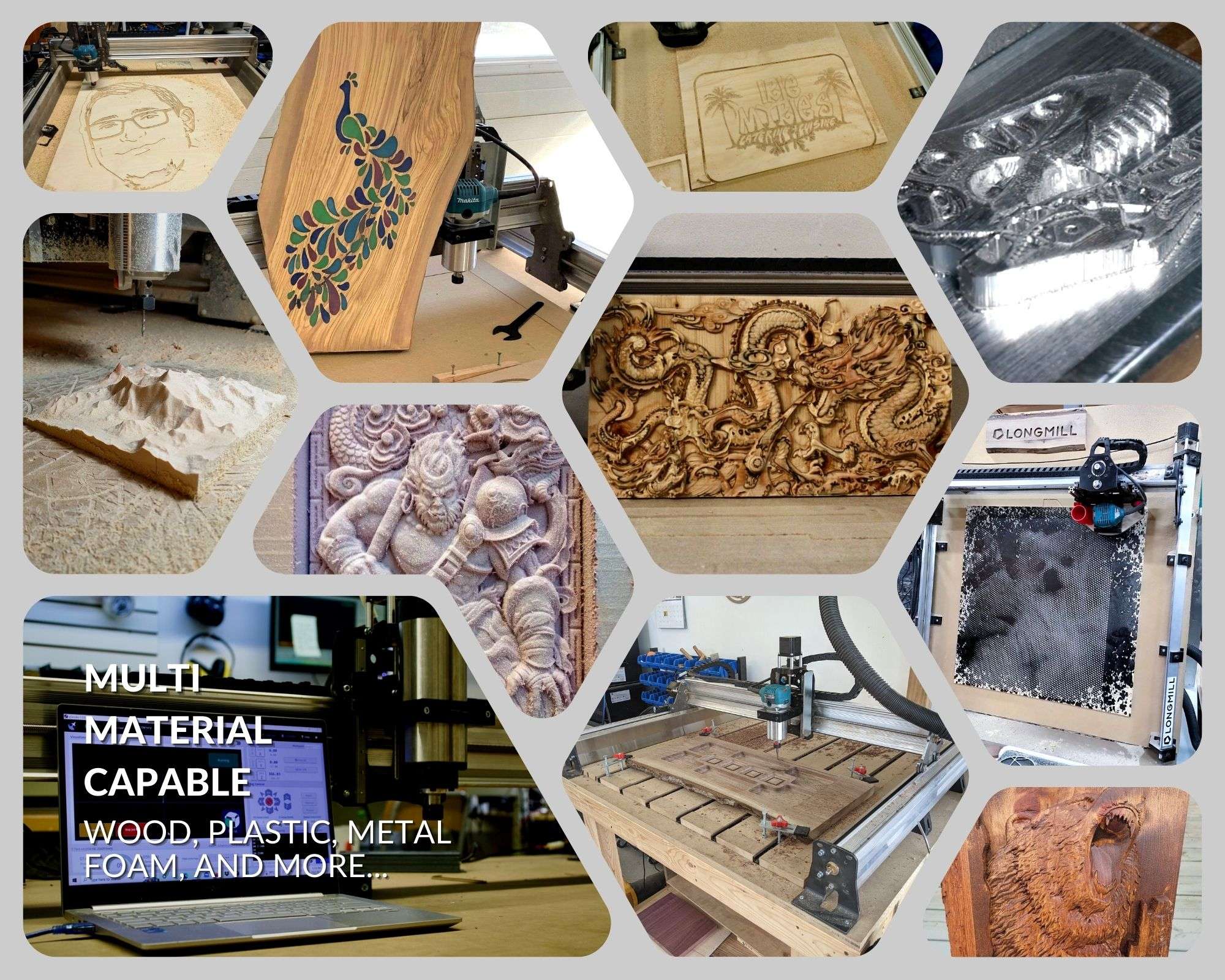 We designed the LongMill to be the best hobby CNC router in its class, offering rigidity, and reliability. With large extruded aluminum rails, fully supported Y-axes, 1/4″ steel gantries on all axes, high power NEMA 23 motors, and high precision MG-12 type linear guides on the Z-axis, the LongMill MK2 is the most powerful CNC router in its class at its price point.
This kit comes with:
All rails, gantries, fasteners, lead screws, and other hardware parts to make a complete LongMill
All electronics, including power supply, controller, drivers, and motors
Assembly instructions and resources
Excellent lifetime technical support during the life of your ownership
Tools and supplies needed for assembly (not included in the kit) are
3/4″ MDF sheet to act as a working surface
An electric drill or screwdriver
A laptop or computer
A router and end mills (for purchase separate on our store)
For routers, we recommend the Makita RT0700/RT0701. It's reliable, powerful, speed-adjustable to a large range (10-30K RPM), and its uniform outer body allows for versatile z-axis mounting. We've been using the Makita on our CNC machines for years. The LongMill MK2 comes free as standard with a 65mm router mount, which is compatible with the Makita RT0700/RT0701 and most variations of this router design. If you wish to use a different size router or spindle, please check out the other sizes that we offer.
*Routers that we supply will be 110V only (North America). If you live in a country that uses a different voltage, please purchase a router in your region. 
The LongMill comes with free software and is compatible with dozens of other paid and free software. Try our Toolchain Wizard to get a quick recommendation for software that may work best for you.