3D printers, CNC machines, laser cutters, saws, tools galore. Makerspaces are the best place to go when you need access to tools and machines to create your next product. One of the challenges the people who operate makerspaces is that machines offered to their members need to be robust, reliable, easy to use, and affordable.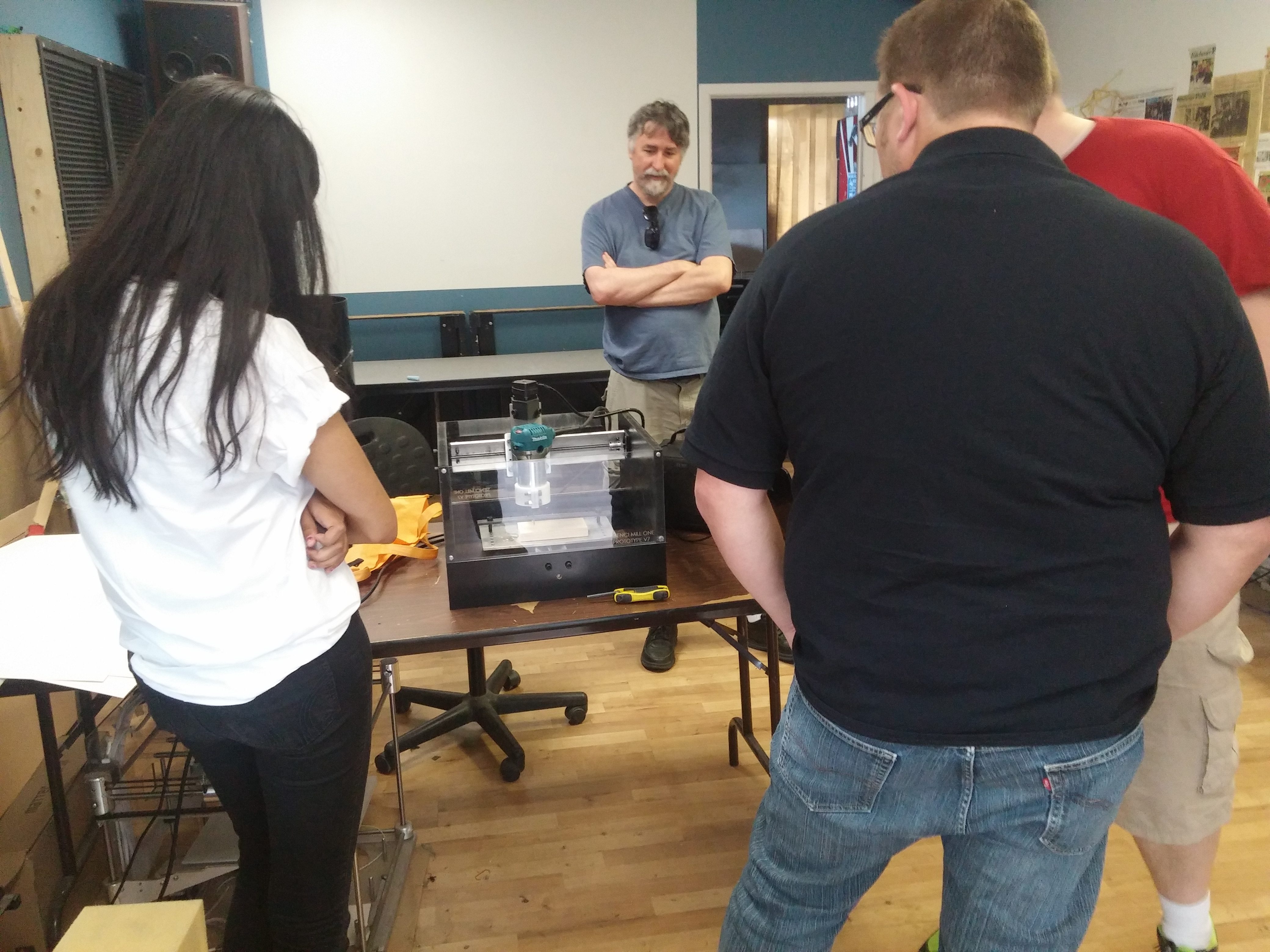 While easy to use and reliable 3D printers can be found in abundance, and there are a wide selection of laser cutters, there are no clear choice for a CNC router. With CNC routers coming in all shapes and sizes, some costing a few hundred, all the way to hundreds of thousands of dollars, it can be daunting when choosing the right tool.
So where does the Sienci Mill One come into play? Learning to use a CNC machine is a daunting, and with industrial size machines, can be dangerous as well. Users need to understand concepts like feedrate, depth of cut, and different types of passes to have success with a CNC milling machine. The Sienci Mill One offers a easy to learn platform to get users familiar with basic CNC milling concepts that can be used in all types of CNC milling machines. And at the price point it offers, makerspaces can purchase several units for the price of one expensive unit, giving more members access desktop CNC milling technologies.
The Sienci Mill One currently resides in several makerspaces in North America, and we're looking forward to be putting our machines in more areas where people can mill amazing things!