Over the one and a half years that the Mill One has been out in the wild, it has accomplished its role as a simple, affordable desktop CNC machine perfect for hobbyists and makers to dive into the world of CNC milling. We've designed a new machine (codename LongBoi) that holds that same focus, but as a new platform to allow for processing of larger materials.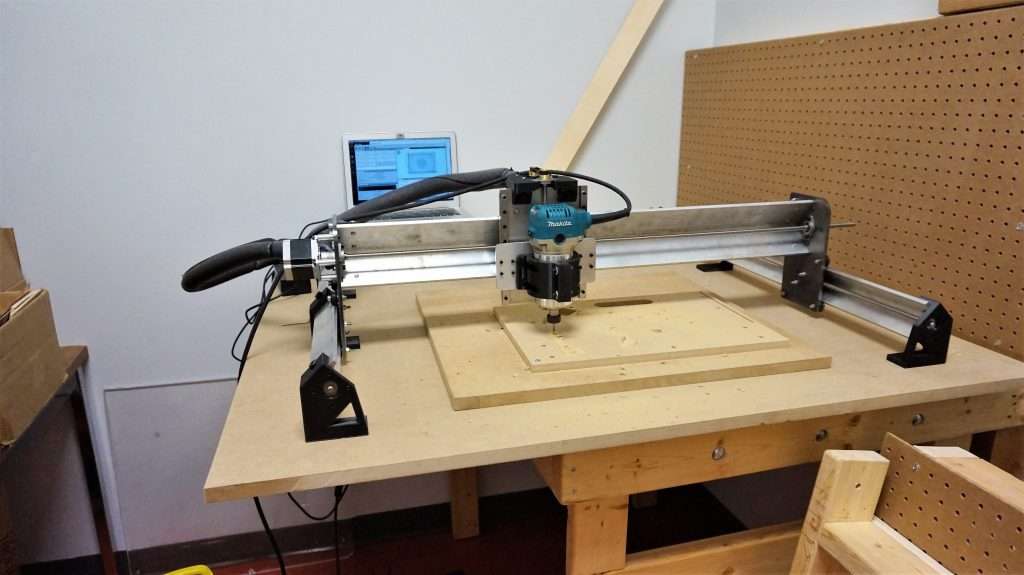 It's exciting to finally have this new machine out in the world for testing, especially since we've been working on the design on and off for the last couple of months. Here are our goals with the new machine:
Simplicity: The LongBoi holds the same philosophy as the Mill One to be a mechanical simple machine by reusing design cues throughout the machine, such as utilizing the angle aluminum v wheel design found on the Mill One and using a limited variety of parts.
Rigidity: The LongBoi has a 3×3 inch aluminum rail along the X axis, as well as a supported 2×2″ Y axis rail. The Z axis utilizes 12mm linear guides, allowing the Z axis to be rigid and extremely low profile. All gantries are made from 1/4″ steel or aluminum
Precision: Unlike some of the other larger, hobby grade desktop CNC routers like the X-Carve and Shapeoko, the LongBoi uses leadscrews on all axis, which means higher precision and no belt stretch.
Openness: The design of the LongBoi allows for a variety of modifications, especially with the simple design and use of 3D printed components. The Longboi uses standard and off the shelf parts that can be easily interchanged or replaced.
We currently have two sizes being beta tested, a machine with a 1ft x 1ft work area and a 2ft x 2ft work area. Want to be a beta tester as well? Check out this form to learn more and apply to be a beta tester! https://goo.gl/forms/Rei7ghZIDg6tlMhl2