Things have been really busy with the building and development of the LongBoi project. Progress is slow but steady. Some of the assembly was delayed since some of the parts were coming in slowly but we are on our suppliers and manufacturers to get parts in as soon as possible.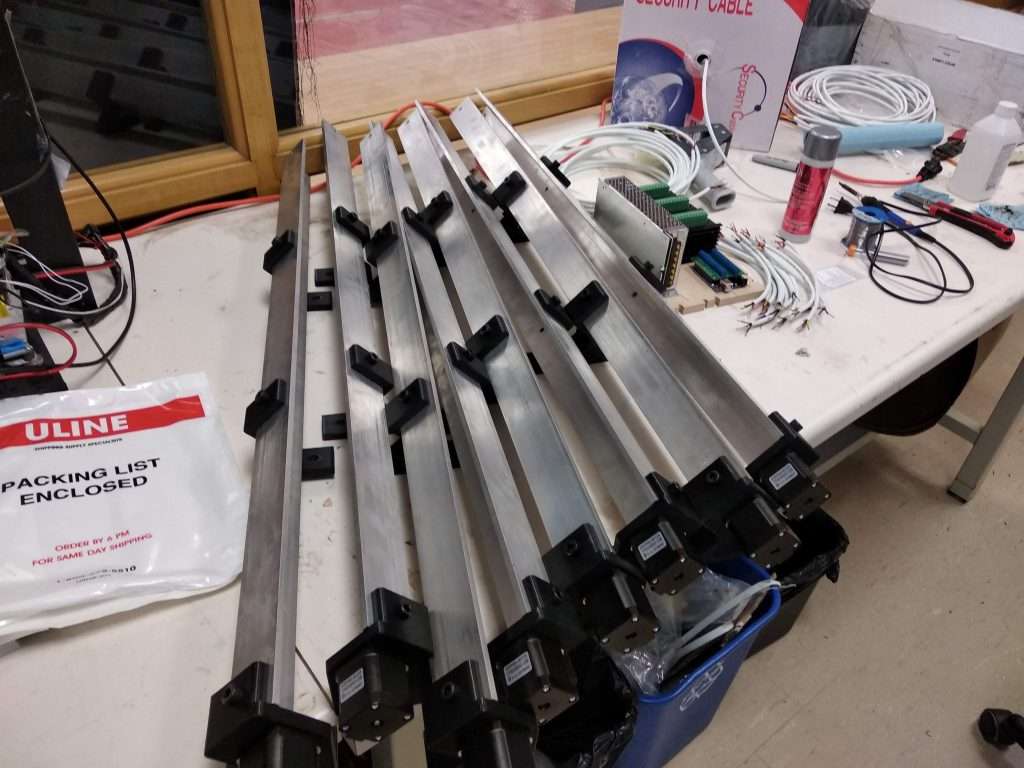 Here are a couple of changes that have been made from our initial designs:
Shorter belt loop between the Z-axis lead screw and motor. This brings the motor closer in toward the gantry and improves stiffness in the motor mount.
Redesigned Y-axis rail supports and motor mounts. The new design makes it easier to install and adjust M8 bolts along the rail.
Additional points across the machine to increase wire management options.
Polymer anti-backlash nuts on all axis.
Redesigned Y-axis gantry to move the router closer to the axis of rotation.
Stay tuned for more updates on this project!
Interested in becoming a beta tester? Sign up here: https://goo.gl/forms/Rei7ghZIDg6tlMhl2