Hey everyone. This is an update on how things are looking for the customs situation for certain LongMill orders coming into the US. Over the last few weeks, some LongMill shipments going to the US have been held at the border requiring customer SSN or TIN numbers to clear.
If you are in the US with a LongMill on the way, please read this post carefully.
This post is to inform everyone about the situation, what to expect, what to do, and what we're working on to fix the process.
What is going on?
Due to changes in the shipping and customs processes implemented by the US Customs and Border Protection Services earlier this year, some shipments for the LongMill are getting held up at the border.
Why are shipments getting held up?
There are currently two main reasons why shipments are getting held up.
First is the high-value nature of some of the shipments containing LongMills. This article (https://help.cbp.gov/s/article/Article-314?language=en_US) contains information about the clearance of shipments. While we continue to cover the cost of duties and taxes directly, customers still need to provide this information.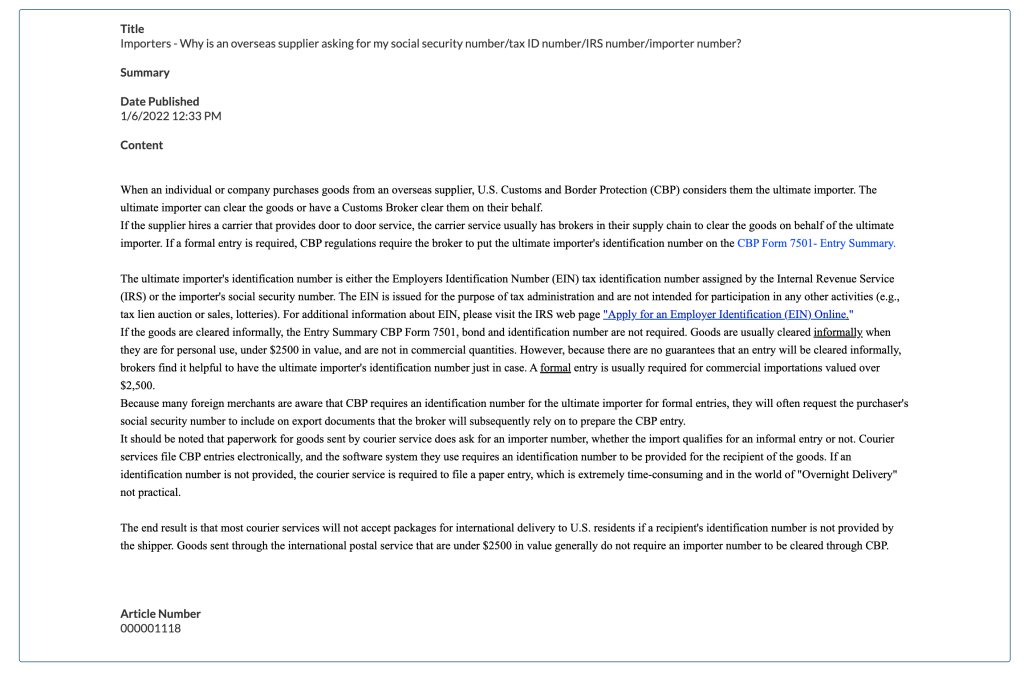 Second is the implementation of Section 301 Articles of China. While most of our products are made in Canada, some items are made in China. There is currently a trade war between China and the US, which means that the US will identify and apply duties to Chinese-origin items separately. This means that these parts are more likely to get flagged as well. We automatically provide the correct data for customs services, but sometimes this can require additional processing to complete.
What do you need to do?
If we need your SSN or TIN number, we may:
Contact you by phone or email
UPS will contact you by phone or email
If you want to be proactive, you can contact UPS by day@UPS.com (please cc orders@sienci.com) or calling the UPS national warehouse at 313-967-0457 and providing them with tracking number as well as your SSN# or Tax ID #.
If you do not feel comfortable with providing your SSN and do not have a Tax ID number you can get a free tax ID number at: https://www.irs.gov/businesses/small-businesses-self-employed/apply-for-an-employer-identification-number-ein-online
Alternatively, you can send us an email or contact us with your details directly and we will forward them to the right place.
If you see that your item is in the warehouse, please contact us ASAP.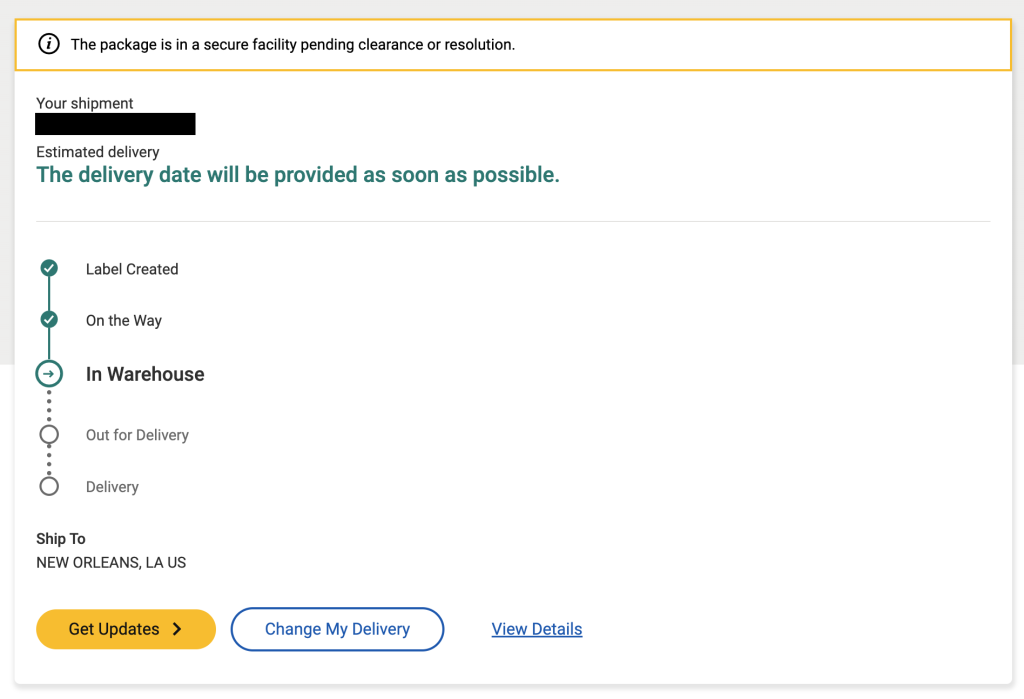 If we don't receive a response within 10 days, we may need to re-ship your items.
What else are we doing to address this?
There are currently several things we are doing to reduce the friction in sending orders to the US. Some of these we are implementing right away, while some things are longer-term plans that may take several weeks or months. These include:
Updating our customs form to provide more information and mitigate the chances that the order will be held up at the border.
Proactively contacting customers and placing notices for people to follow to get additional information
Creating a US entity/corporation to help assist with the transfer of goods between the US and Canada
Establishing a system for communication between us and customs clearance to provide the information more quickly.
With over 60 shipments currently affected, we are working on this as quickly as possible. However, in the meantime, it is likely we will need the co-operation of our customers to help work with customs to get everyone's orders to them!