July was a bit of a slow month due to the Vancover port strike holding up shipments for us to ship LongMills in the queue. However, now that parts are back to arriving again, we're picking back up with our regular routine.
We have a lot of news to cover, especially with the pending release and shipping of the Vortex Rotary axis and new development around the SuperLongBoard.
Want to get news like this directly in your email inbox? Make sure to sign up for our mailing list.
UPS reaches labour deal with Teamsters before strike
This July, we found out that Teamsters working for UPS were preparing for a strike in August, which would have disrupted shipments going to the US. However, UPS and Teamsters have settled on a new UPS contract which increases worker wages across the board and improved working conditions.
We are happy to hear that a resolution has been made, especially as we get into the busiest part of the season for our business.
LongMill and Extension Kit Orders
July has been a slow month for us shipping out LongMills as we have been affected by the port strike that delayed our shipment of controller boards. However, I'm happy to announce that we will receive the boards today and expect to clear the queue in the next 2 weeks.
The large majority of the pending 100 LongMill orders have been packed and are waiting to have the controller boxes done to have them shipped out.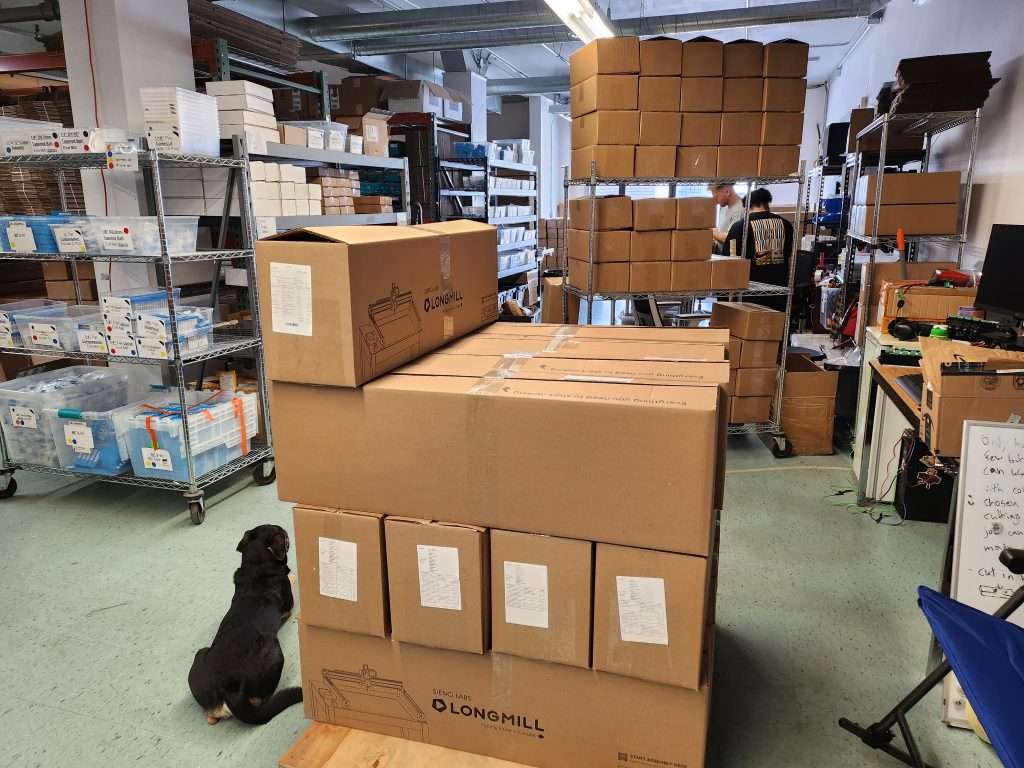 As some folks may know, we've continued to work on smoothing out the process of dealing with customs for shipments going to the US. Recently, we've been assigned a single contact with UPS to handle all of our LongMill shipments that need customs clearance going to the US. We found that some items were being miscategorized for duties and taxes, and we suspect it is because a big part of this is a manual process that causes human error. We believe that having a single contact who is familiar with the line items will speed up the clearance process with fewer mistakes.
A few new design updates on the LongMill MK2 design include a focus on phasing out of using M3 bolts in the assembly process and replacing them with M5 screws, including parts such as the couplers and ACME locking nuts. We are phasing out components using M3 screws in the LongMill assembly process because they are prone to stripping the heads more easily. Eventually, a full LongMill will be able to be assembled with just one M5 Allen key and our special wrench that we provide (as well as a drill and bit to mount your LongMill to a wasteboard of course).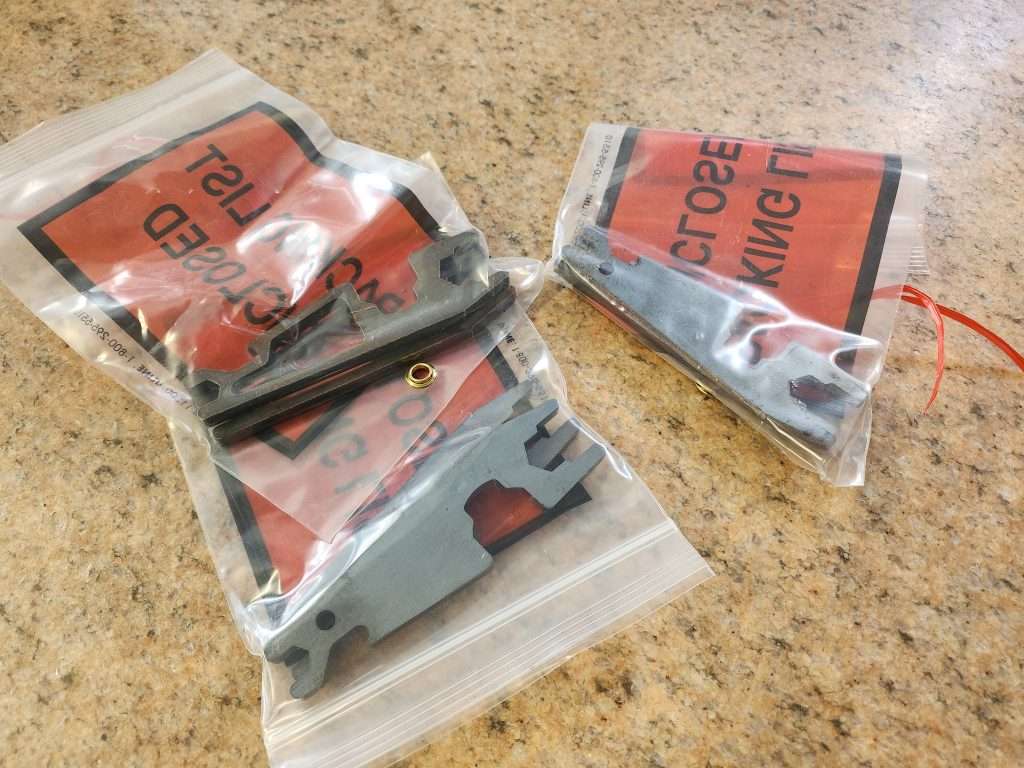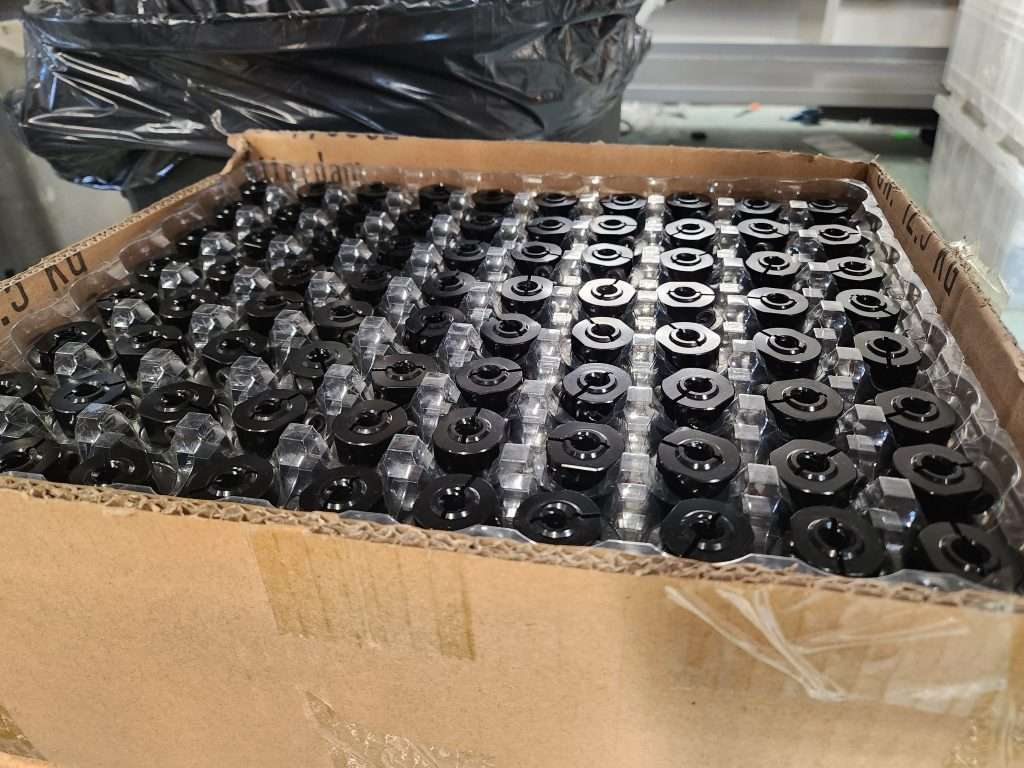 We are also starting to use longer Z motor cables for the motors so that LongMill 48×30 kits, which are now the most popular variant, will not need a motor extension cable, simplifying the assembly process as well.
Additionally, now that the design of the LongMill MK2 has matured over the past year or so since its launch, we are moving to figure out injection molding parts for it for the first time. If you didn't know, we 3D print several components for the LongMill MK2, including the dust shoe and feet. We found that due to the large number of feet we print, moving to injection molding would be a natural next step to reduce our need to rely on the 3D print farm, which is harder to scale production for.
We are entering into the first day of August with around 100 pending LongMill orders, but we expect to clear the queue in a week or two, after which we expect to shorten lead times again.
Vortex Rotary Axis
The last of the Vortex Rotary Axis parts have arrived at the end of July and we are now starting production and assembly!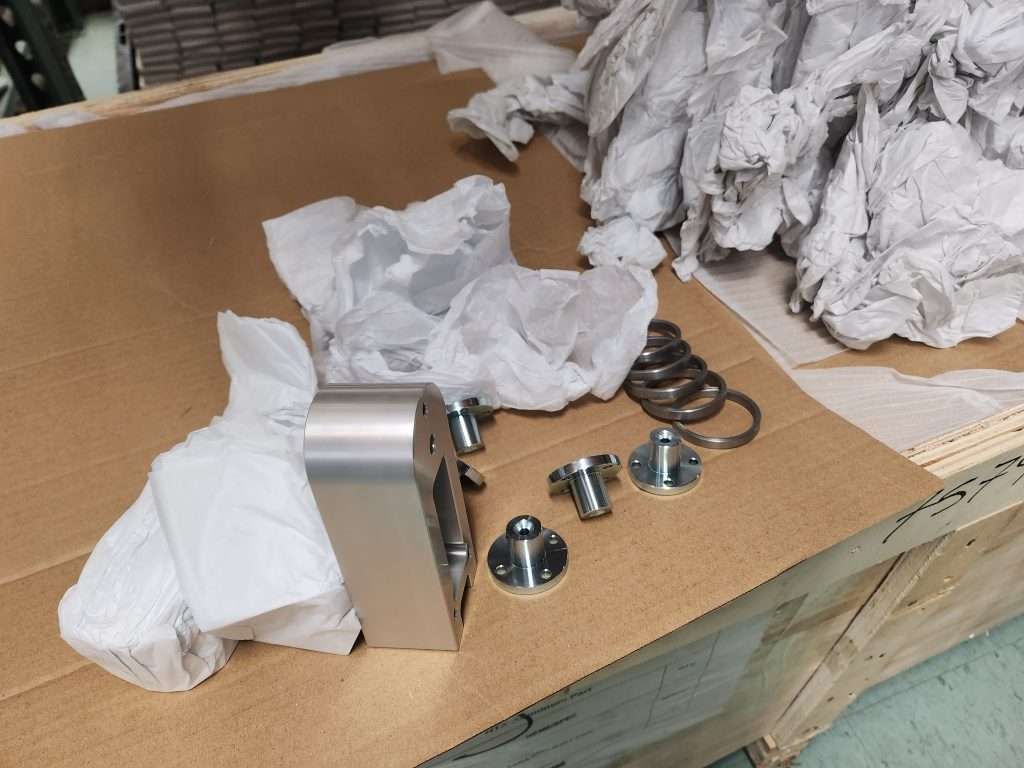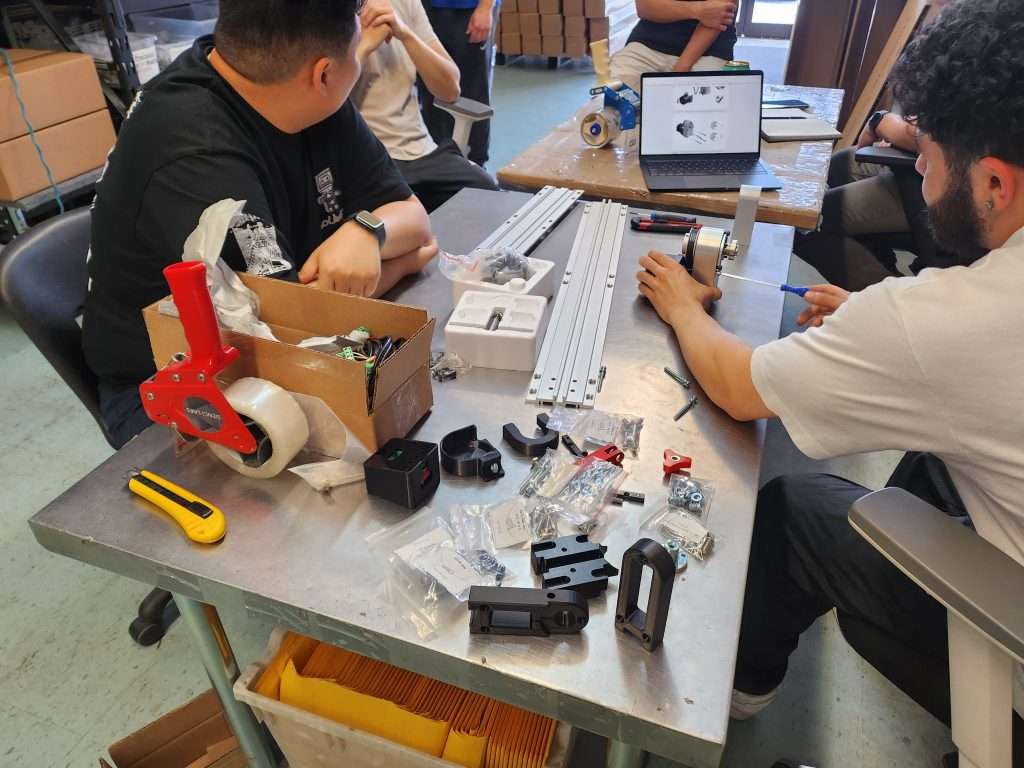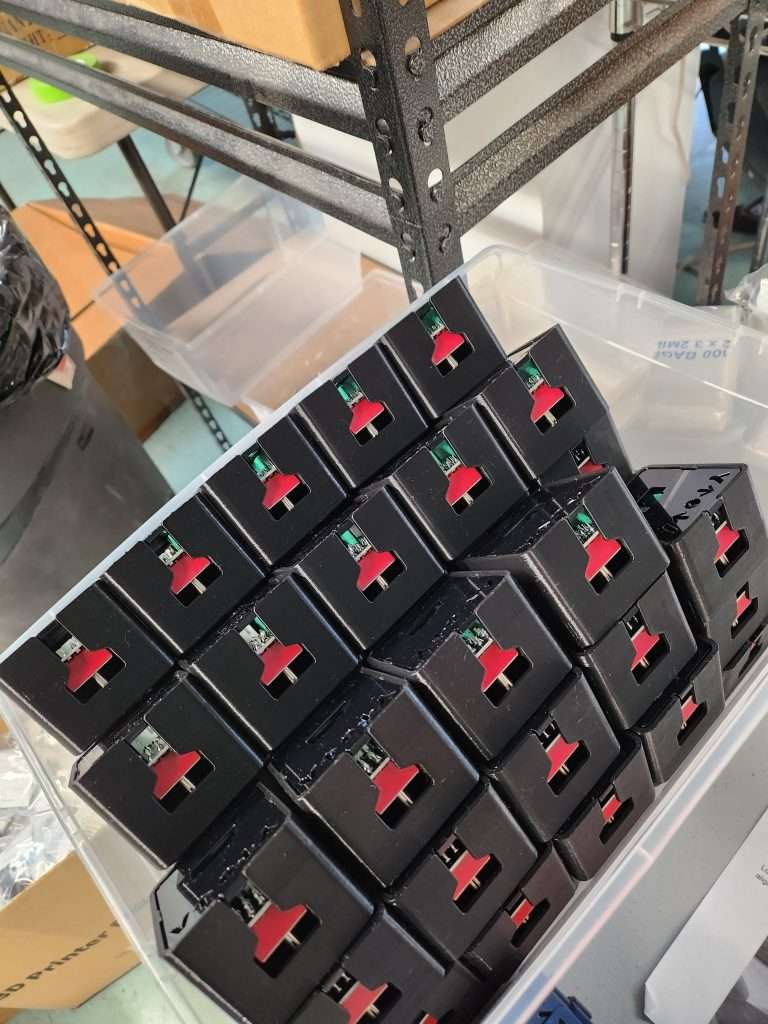 Our team has been continuing to work on different areas of the Vortex so that when they get into the hands of our users, they'll have everything they need to get started. This includes:
Thorough assembly and installation instructions. We just completed initial trials and tests of the assembly process to make sure that we provide clear instructions to make it easy to put together. We found that everything came together really easily, except for the cam clamping system for the t-track, which we are currently working on to make it less finicky. We estimate that most users should be able to put it together in about 30 minutes. Full instructions will be found on our Vortex Resources soon.
Video content about the Vortex. We understand that not a lot of how-to and tutorial content exists for rotary CNCing. Our video production team and the engineers are working on the next steps for creating content so that our users can learn how the Vortex works and how to use it.
The gSender team continues to work on completing Rotary Axis implementation into the gSender, including homing and visualization for rotary. These features will be in gSender Edge at the time of launch and will be merged into the main version of gSender down the line. You try and learn about the latest version of Edge here.
We will start to trickle out Vortex Rotary Axis kits over the next week or two as we iron out the last bits of details. We expect the first batch of kits to start shipping out at the end of this week or early next week.
LaserBeam
LaserBeam production continues to move along smoothly, with most orders shipping out within a few days. We have stock available for the LaserBeam ready to ship now.
SuperLongBoard
Work for the SuperLongBoard (SLB) continues on. The team has been able to successfully test the main functionality with excellent results. However, we found our initial tests with the onboard compute module to be unsuccessful, as the Broadcom and Rockwell-based processors used on smaller compute modules to not be powerful enough to accommodate the visualization of g-code directly onboard.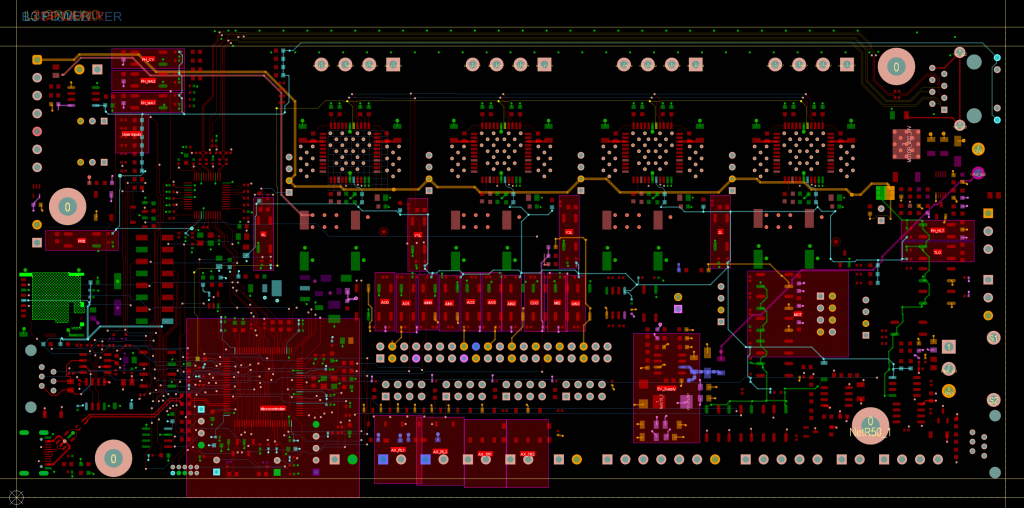 While additional software development was able to make significant speed improvements, we felt that the compute module would most likely need more headroom in the future if we were to implement other features down the line such as having a camera monitoring system, which we felt would be difficult to add due to a limitation of system resources.
We have now started looking at higher power compute modules, single board computers, and other hardware that we feel would ensure that the onboard gSender experience would be smooth and seamless, as well as provide headroom for future applications. However, the downside is that higher-power computers also cost more, and while our initial budget was around $80CAD/60USD for the compute module, we expect the computers to cost somewhere around $100-$200USD depending on the specs and configuration.
That being said, since we don't need to have certain components and other parts to support the onboard computer directly, some of the cost of the computer is offset by the lower cost of the SLB itself.
We've decided to split the development of the SLB into two parts, one for the board itself, which will use grblHAL, a new, more advanced firmware and all of the improved motor control and drivers, and the computer itself. This means that the computer will live off the board in one fashion or the other.
While it would have been really cool to have the whole system integrated, we believe that by dividing and conquering, we can have the main portion of the SuperLongBoard out of the development process and into production first, and focus on the computer addition after. We felt like we could tackle some of the main problems with the current LongBoard with the new controller, and that it would be better to have the improvements we've already developed reach users sooner rather than having everything wait on further development on the onboard computer side.
This means that users will still need to connect their computers to the board to control their machines when the first batch of SLBs release, but better communication protocols, electronics, and shielding will make the USB connection significantly more reliable than before. Andrew, our main developer on this project, assures me that unreliable connections that cause issues with some users with the current board will be a thing of the past.
This version of the SLB natively supports communication over Ethernet, as well will have onboard storage which allows for streaming onboard rather than through a cable, which will improve reliability as well.
We are making the final design changes to prepare this version of the SLB for prototype production, and we hope to have production boards available near the end of the year. If you want to learn more about the SLB, please read: https://sienci.com/2023/04/10/first-look-at-the-superlongboard/