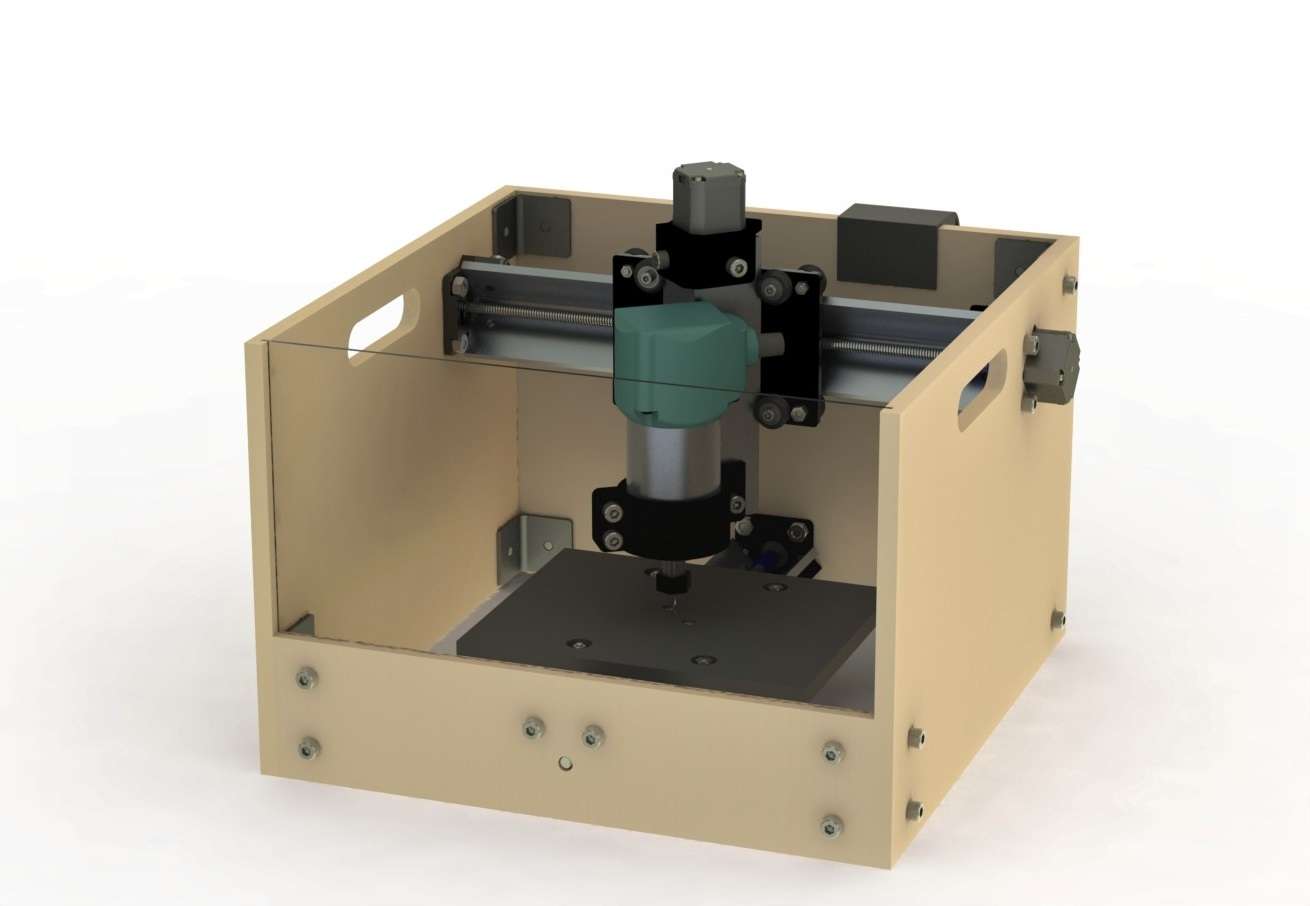 Sienci Mill One V2
The next generation Mill One V2 includes some exciting new improvements, building upon what we learned with our first generation desktop CNC.
These new improvements include performance improvements and easier assembly, and provide a better overall CNCing experience.
Production and Lead Time
Parts for the Mill One V2 are in stock and are in the process of being packaged for shipping. We are currently working on completing the assembly resources for the Mill One V2, as well as finalizing the manufacturing of some outer packaging materials.
We should begin shipping out these units in early June, although it is possible to start shipping at the end of May if everything goes smoothly.
Ordering
The Mill One V2 can be pre-ordered right now at https://sienci.com/product/sienci-mill-one-kit/.
Improvements
There are quite a few improvements made to the Mill One V2, some of which are listed below.
Sheet Metal Frame Brackets
Rather than using four 3D printed frame brackets, the Mill One now comes with eight steel frame brackets positioned at each corner, providing greater rigidity in the X direction. Each bracket has a threaded hole, reducing the number of nuts needed, simplifying assembly.
M3 Threaded ACME Nuts
Each ACME nut  now has threaded holes to mount ACME nuts, eliminating the need to use small and finicky M3 nuts.
Reinforced ACME Nut Holders
3D printed ACME nut holders have been redesigned to be stronger and identical on all axis, allowing the Mill One to be more precise and easier to assemble.
Arduino Uno
An improvement that Mac users will appreciate, newer Mill Ones will come with higher quality Arduino Unos that allow for better port detection through UGS.
Reinforced Router Mount with Bushing
Newer Mill Ones will come with a router mount which will work with both the Makita and Ridgid compact routers. Simply slide the bushing included with the mount to use with the Ridgid router, or remove it if you want to use a Makita.
One piece DC cable
We've combined the DC power terminal and wires into one screw on piece, making the electronics assembly even more straightforward.