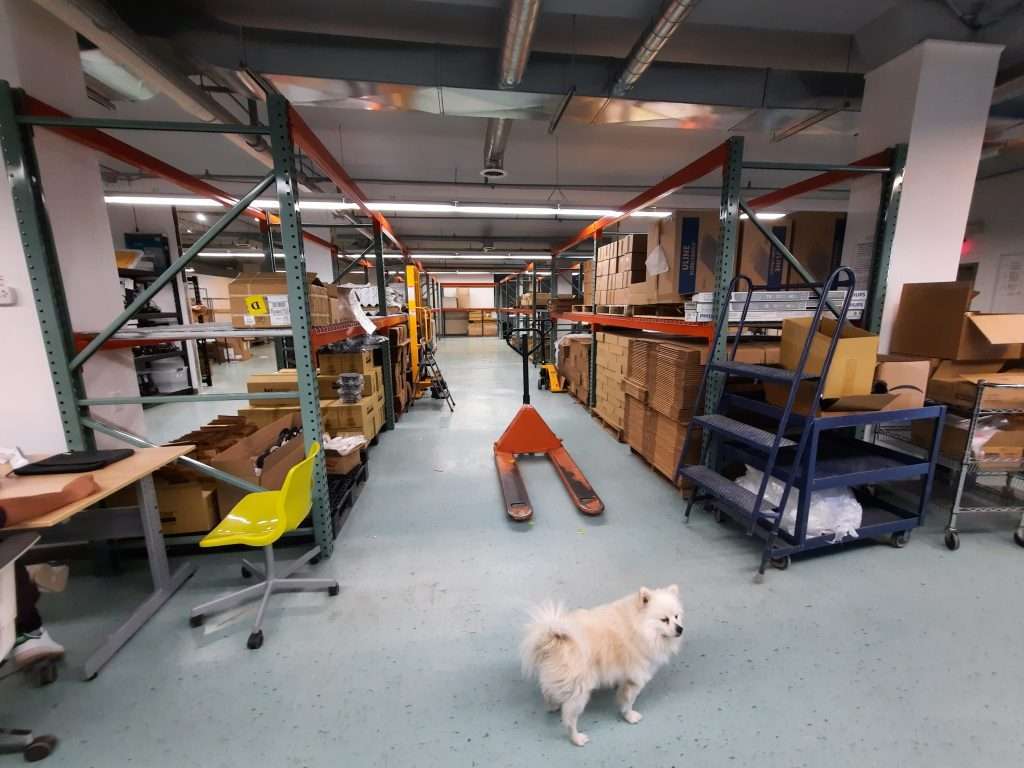 Hi folks. This is our November production update.
For more day to day shipping updates please check https://forum.sienci.com/t/list-of-shipped-machines/1215/210
For all other production updates and company news, please check out the blog: https://sienci.com/blog/
If you are reading this because you are planning on ordering a machine, I ask that you please read this update carefully as will provide important information and answer many of the common questions you may have. If you have any other questions that are not answered in this post, please check the FAQ. For any info not provided in this post or in the FAQ, feel free to get in touch with us.
Current lead times
For a full, up to date list of shipped/machines to be shipped, please visit https://forum.sienci.com/t/list-of-shipped-machines/1215. We typically update this page with orders that are waiting to be shipped to help customers see where they are in the queue.
We are currently slightly ahead of schedule. Orders between #26650 to #26675 have now already been shipped (originally estimated to ship the week of Nov 16).
New schedule —
Order #26685 – #27059: Estimated to ship Nov 19 to 27
Order #27066 to #27232: Estimated to ship week of Nov 30
Order #27235 and newer: Estimated to begin shipping Dec 14*
*Remaining orders are estimated to ship 30 to 50 units per week from mid-December. Please allow up to 8 – 12 weeks from the date of your order for your machine to ship to account for delays**.
**There are some parts that require to arrive to our shop to be assembled and packed before they can be shipped out. These estimates rely on these parts to arrive on schedule. Delays may occur if these parts do not arrive on time. Delays can typically take 1-3 weeks.
Current production bottlenecks
We have a couple of parts we are waiting for to arrive to be able to start shipping machines. We expect that once the couplers arrive we will be able to ship the first 58 units (the number of remaining power supplies that we have), with the remaining 50ish units ready to ship once the power supplies arrive at the end of November.
6.35mm to 8mm couplers
Current stock: <10
Estimated arrival date: Nov 13 – Nov 18
Power supplies
Current stock: 58
Estimated arrival date: Nov 27
We have over 100 sets of all other parts that can be used to ship units after these two parts arrive. Please note that the shipping times may vary (usually by a few days) so they might not arrive exactly at the specified time.
We expect all other parts (1000 sets) to arrive between the last week of November and mid-December.
Commonly asked questions
If you are interested in ordering a LongMill please read this section.
Is there any way to skip the line/get my machine faster?
No. To keep things fair for all of our customers, we ship all orders based on when they were ordered. There are no exceptions. The only way to get a machine faster is to order one sooner. If we have updates to the lead time, they will be posted here and on the forum: https://forum.sienci.com/t/list-of-shipped-machines/1215. If you want to see where you are in the queue for your order, please check the forum.
Does it make a difference in when I get my machine if I pick it up?
The only difference it will make will be that you will not have to wait for the shipping/transit time for the machine to ship. Typically, machines take around 1-3 days to ship within Ontario. Otherwise, there is no difference.
When do you charge my card/take payment for my order?
Your card will be charged at the time you place your order. This is to ensure your place in line, purchase parts ahead of time, and have the most accurate estimates on production and delivery.
How can I cancel my order?
You can cancel your order with no penalty any time before your order ships. Please contact us through our website or email us with your order number and a request to make a cancellation. A refund will be processed through your original method of payment.
Are there any holiday discounts coming up?
We will not be offering any holiday discounts such as for Black Friday/Boxing Day. We generally do not offer discounts since we prefer to offer the best price for our products so that you get the best deal for our products regardless of when you purchase. This also helps keep production levels stable throughout the year and ensure we produce products of the highest quality. So if you place an order now or later, be rest assured you'll be getting the best deal.
New projects we are working on
We're excited to announce that we have onboarded two new software developers to our team, and we are continuing to work on different hardware and software projects with our current team. We aim to continue to provide new development and technology to this field to make CNC more accessible and easier to use for everyone. Here are some of the things you should watch out for in the next few months:
Toolchain selector (a tool to help you select the best software to use for your project)
Improvements to CAMLab (our 3D CAM software powered by Kiri:Moto)
A new gcode sending program (which aims to be a simple to use, stable option over CNCjs and UGS)
New controller, driver, and firmware improvements (to make motion control on the LongMill even better)
Redesigning 3D printed parts on the LongMill to steel sheet metal parts (reduce 3D printing bottlenecks and improve strength)