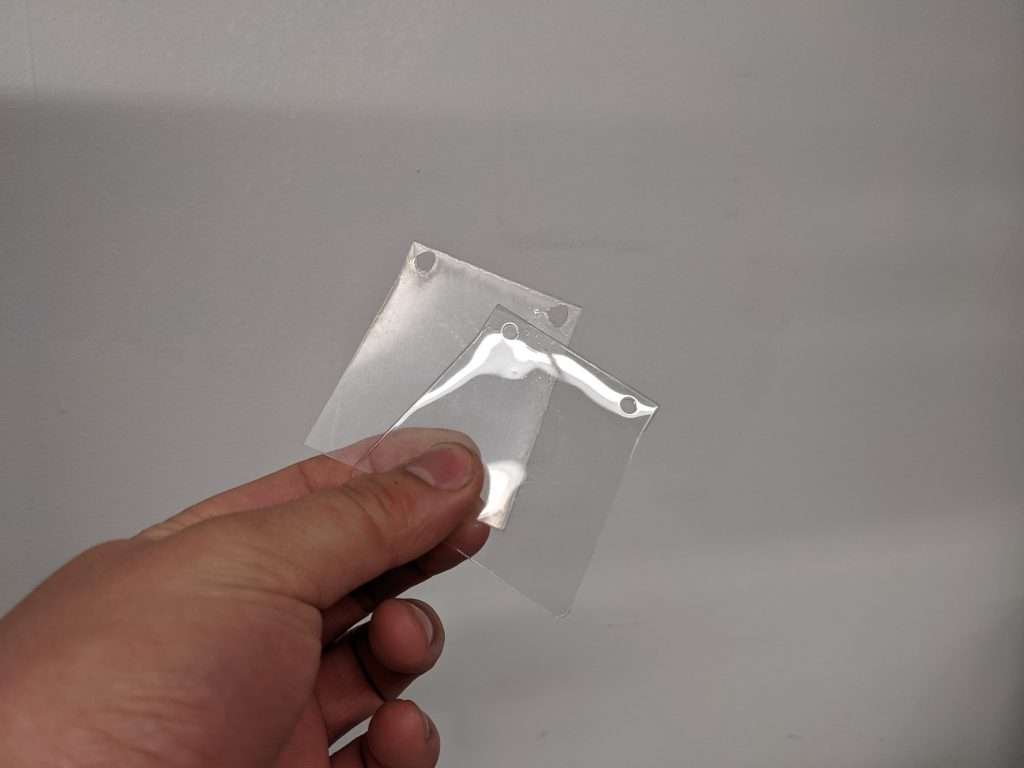 Hi everyone. If you're familiar with our LongMill dust shoe, you might be familiar with the clear front window. We added the front window to help users see what's going on with the endmill, but it was prone to breaking due to it being brittle. We've seen some hacky fixes for it, but we wanted to figure out a way to deal with this small flaw once and for all.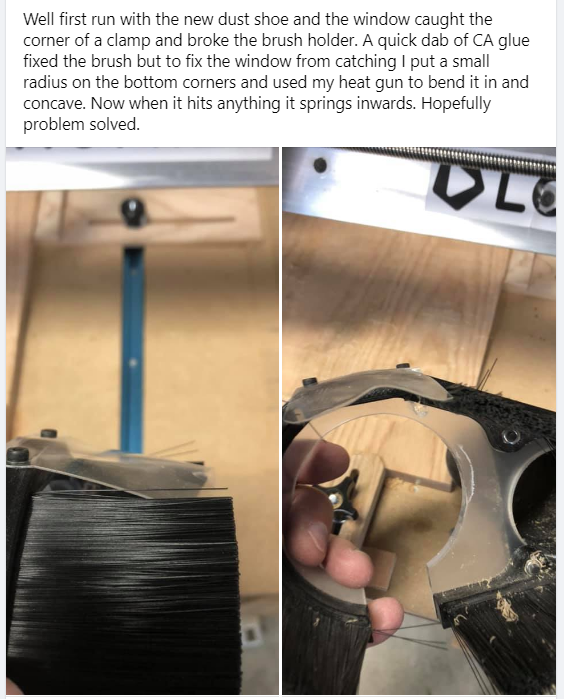 The old windows are made from PETG and are laser cut in a local shop in Mississauga. PETG was an inexpensive and easy to cut material, but we learned after people started using them, that they were prone to breaking. Although we provide extras in each kit, we understand it can be annoying to replace.
The new windows are made from clear vinyl. Working with vinyl was a bit of a tricky experience. Initially, we wanted to try using a CNC vinyl plotter, but we were told by some more experienced people that it would be tricky to get the holes and other details from the thicker material we were using. Our friend Adam, from BOKO came up with a process involving guillotine presses and drills, but making it that way would have cost way too much and take too long.

Eventually, we had the idea of using a press, which is used to make leather shapes, but with the vinyl being pretty thick, we needed a lot of force to punch the shapes out and we didn't have the right type of tools to do that.

We finally ran into a local company called Roylco a few minutes up the road, and we were able to work out a way to die-cut the windows from vinyl. The new windows have come out beautifully and are working great!
These viewing windows seem like a small detail, but we're always looking out for ways to improve our designs and manufacturing processes, and I just wanted to show a little part of something we've worked on behind the scenes.
All new dust shoes will ship with the vinyl windows. We also have them for sale here: https://sienci.com/product/viewing-window/