Hey everyone, Ikenna here with another LaserBeam update. I'm excited to see parts continue to arrive, with little to no QA issues. At this moment the majority of my time is focused on the 5A Driver development, our first prototype did not work as intended. Fortunately we have 2 separate designs and will be testing the second design late next week when the PCB arrives. At the same time we are reworking the schematic for the first design so we have more options and will give us the best opportunity to provide the best driver for the 7W LaserBeam.
We expect to begin shipping Monday August 30th at a pace of about 25-50/week. We should be able to clear the order queue within 4-6 weeks from when we begin shipping. The challenges are completing a working driver, receiving acknowledgement from the FDA of test report submission, and receiving a large order of driver pcbs from our overseas supplier.
Driver Development:
Driver A-v1.1:
Unfortunately this design was not able to interpret the 5V PWM signal that comes from the Longboard
Mandatory Safety features did not work as designed; Key switch, interlock and power off reset
Driver A-v1.2:
We broke down each function that wasn't working with Driver A-v1.0 and I'm more confident that this new design fix the initial issues we saw
DriverA- v1.2 Is being troubleshooted, then pre-tested before a new PCB prototype is made, assembled and tested against all functions that we need for the ideal driver
Driver B-v1.1:
Assembly has been completed and shipped
We had the manufacturer send the PCB early because we can finish soldering components very quick and that should save us a day or two
Will arrive July 29th 2021 and the goal is to be fully tested by July 31st
If we find any functionality issues during testing we will begin to troubleshoot and rework this design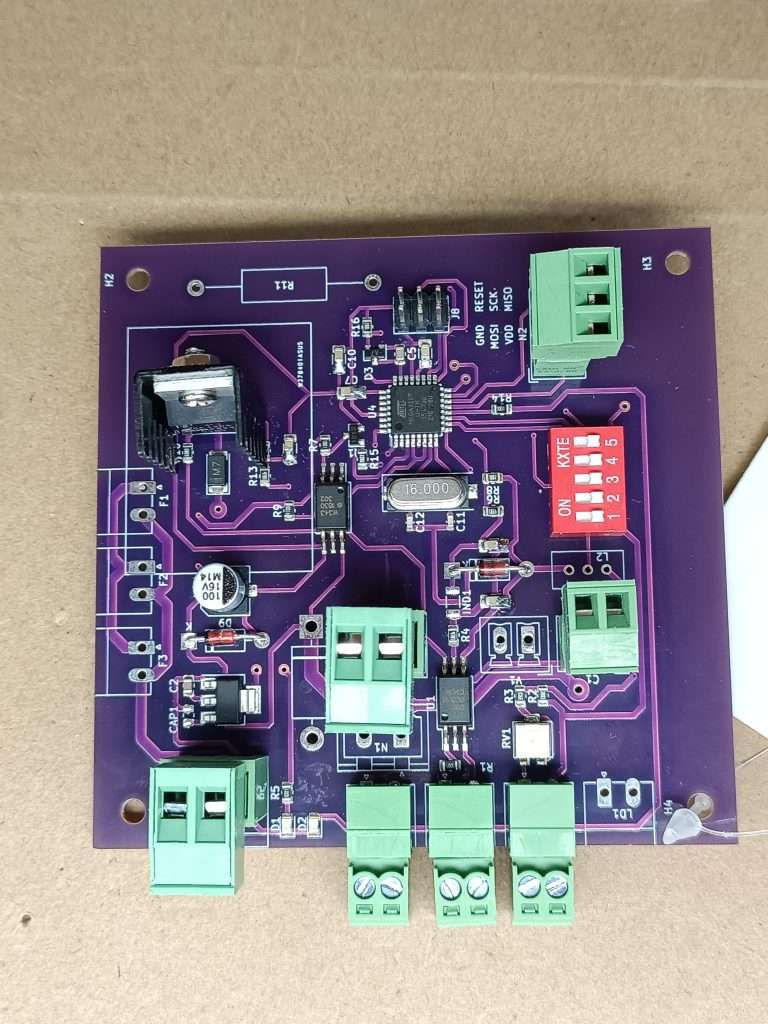 Local Designer:
To help speed up the prototyping process, we have begun working with a local electronics designer that already has experience working with Sienci Labs
His main objective will be to work with our current designers and help change designs at a quicker pace
He will also be able to populate and solder components onto new PCBs for prototyping faster than our overseas manufacturer can. Allowing us to test new designs within 7 days
Driver Design Compliance:
We are working with TÜV SÜD in order to independently test our LaserBeam to make sure we are in compliance with Health Canada, FDA and International Laser Standards. Testing can only begin once a 5A Driver design passes our tests so it acts as our bottleneck. TÜV SÜD testing procedure will ensure all safety functions work correctly, and our user/safety manual has all the information needed for safe operation. Until then we will continue working on our user/safety manual so it is as detailed as possible. We have also been completing the necessary FDA registrations so we can submit our reports in a timely fashion.
Production Heatsinks and Lens Focus Ring:
The manufacturing of the aluminum heatsink, copper heatsink and lens focus ring has been completed. The aluminum heatsink and lens focus ring has been anodized (black) and is being shipped now. This updated design should allow the G2 lens to be easily focused and solve the issue we had with the prototype heatsinks. As soon as they arrive we will begin quality assurance then assembly of the 7w diode, heatsinks and exhaust fan. The diode/heatsink/fan assembly is 50% of the 7W LaserBeam and the 5A driver, enclosure and air assist is the other 50%.
Power Supplies:
Power Supplies have arrived and passed QA tests, connectors have been attached. We will have to repackage them with the AC cables as the box they came in does not fit both the power supply and the AC cable.
Safety Glasses:
Safety Glasses have arrived and look great with the Sienci Labs branding.

Designs:
Laser Driver Enclosure: We have a rough design set, small changes once the driver is completed to accommodate all connectors, switches etc.
Air Assist: We have improved the design with a sliding pressure fit and an articulating nozzle instead of a funnel design. But we are reworking new designs until we are satisfied
Packaging: I will start playing with packaging ideas, nothing concrete until more production parts begin to arrive.
Testing:
PCB Design A: 5A Driver A-v1.1 failed testing, currently working on 5A Driver A-v1.2 (schematics look promising)
PCB Design B: 5A Driver B-v1.1 will arrive Thursday for testing. I had the manufacturer ship with a few parts unsoldered in order to save a few days and test earlier. We are comfortable soldering the remaining parts inhouse
Laser Diodes: Testing a new 7w diode supplier this week
Supply Chain:
Thermal Paste: Samples will be ordered Monday
Extension Cables: Connectors have been ordered, we ordered a small batch of wire to test
Lens Focus Rings: Completed and are being shipped
Aluminum Heatsinks: Completed and are being shipped
Copper Heatsinks: Completed and are shipped
Laser Diodes: Currently have 150pcs 7w Diodes in stock another 50pcs were shipped last week
Ordering Additional Safety Glasses & Lenses:
Check out the link above if you need to order additional LaserBeam accessories that you didn't order in your original LaserBeam preorder. You won't be charged any additional shipping and your order will be combined with your LaserBeam Pre-order!
Sienci LaserBeam Pre Order:
Place your Sienci LaserBeam Pre order here: https://sienci.com/product/laser/
Answering your FAQ:
Send your Laser Questions Here: https://sienci.com/contact-us/technical-help/
Check out our LaserBeam FAQ video, I take all your unanswered questions from the LaserBeam livestream and try to give you guys more clarity on the LaserBeam add on.
Stay up to date by signing up for
If you missed the last update, check it out here: https://sienci.com/2021/06/23/laserbeam-moving-along/