Hi everyone. Here's a production update for September/October 2021.
We've seen a small uptick in LongMill sales over the last couple of months. Overall, shipping and production have been moving along smoothly, and most of the LongMill orders have been shipping out within a few days. We've reached the middle of Batch 5 a little sooner than we expected, and we may start to see us run out of a few parts as we wait on parts to complete the second half of Batch 5.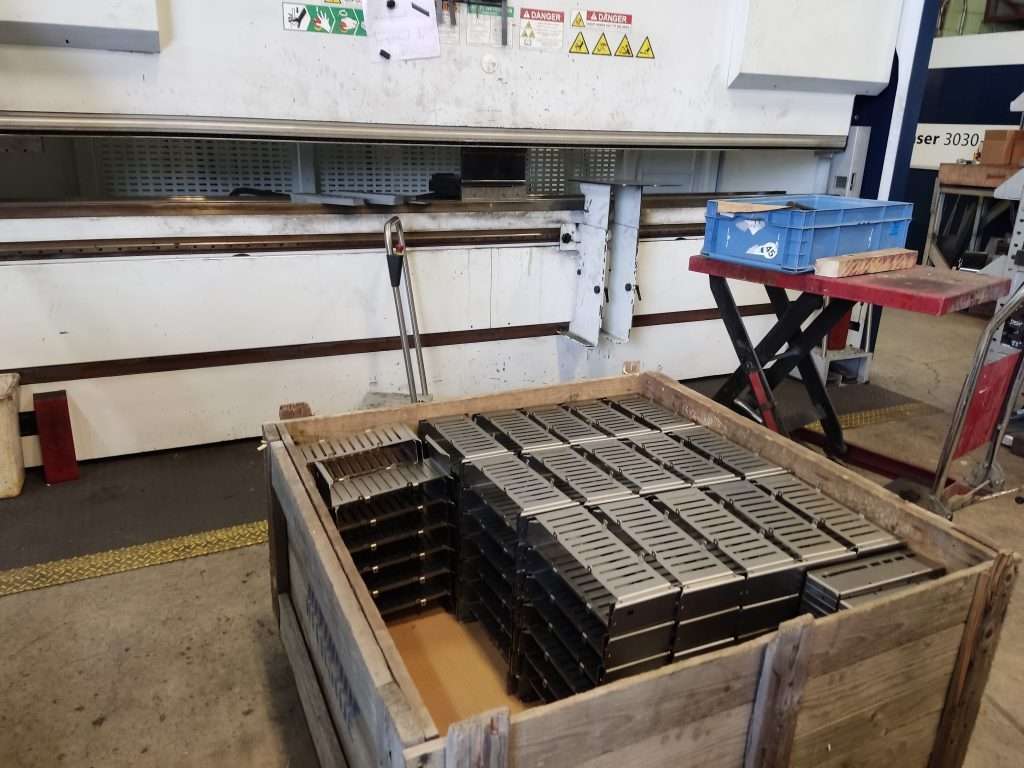 Just as a side note, we build machines in batches, and Batch 5 consists of 1000 LongMills. With smaller or inexpensive parts, parts with long lead times, and parts that we need to make large quantities of to take advantage of the economies of scale, we order 1000 sets of parts. On the other hand, larger or more expensive parts, parts that have short lead times, and parts that are made locally, we produce in smaller batches. In this case, we produced 500 sets of gantries, control box parts, and rails.
It's important for us as a business to try to time the production and purchasing for each of our components. Over-producing means having to pay for inventory that needs to sit on shelves, while under-producing means having longer wait times for completed products. We of course try to balance these things and make production as seamless as possible.
Due to the uptick in sales, we're running out of parts sooner than we expected, which may lead to shortages of parts. Currently, we are expecting to run out of gantries in the next few days. The laser cutting for the gantries is expected to be completed on Monday, with painting and finishing of the gantries to take about 2 weeks to complete. We will be working with our manufacturers to coat the parts that we are lowest first so that we can keep production going, but regardless, you should expect the lead time to increase until the rest of the gantries are completed.
Other parts that are still in production, but are expected to arrive before we run out include:
Rails
Control boards
Control box parts
Drivers
Flange bearings
Expected lead times
With the gantries expected to be our bottleneck, we expect machines, once they are out of stock, to start shipping LongMills again around the third week of October.
If you are planning to order a LongMill, please check the estimated shipping date on the LongMill order page for the most accurate information.
Surging ocean freight prices and continued instability in the shipping industry
Increased consumer spending and pandemic woes have continued to cause instability in the shipping industry. Recent surges in ocean freight prices now mean that shipping products between China and North America have roughly quadrupled in price compared to the start of this year. The chart below represents a pricing index to compare shipping rates.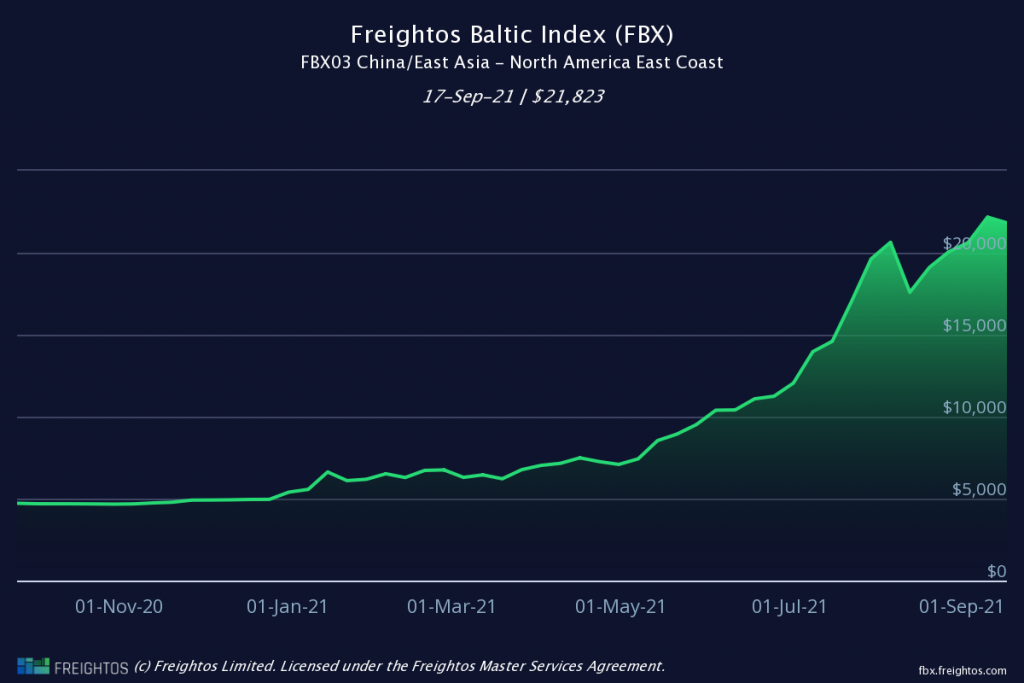 This of course impacts us. A reasonable percentage of parts that we use for the LongMill comes from China, so we are also at the mercy of ever-changing shipping prices.
Luckily, the LongMill is a non-commodity product with a reasonably large profit margin, allowing us to adjust to changes in fluctuation prices more easily than commodity items that have low margins, such as general household items. We have kept the price of the LongMill the same for the past two years, but inflation and current events may eventually warrant increasing our prices as well.
In the longer term, I hope that shipping prices do stabilize. Realistically though, I expect that shipping prices will stay high in the near future, and other unexpected factors may come up, so we will have to keep our eyes peeled for that.
Batch 6 is now currently in production as well, with this batch being 1500 LongMills. By increasing our batch sizes, I hope to smooth out the supply chain and give ourselves more time and flexibility between batches.