Hi everyone. Here is our November 2021 Production Update. For the previous update, please check: https://sienci.com/2021/09/23/september-october-production-updates/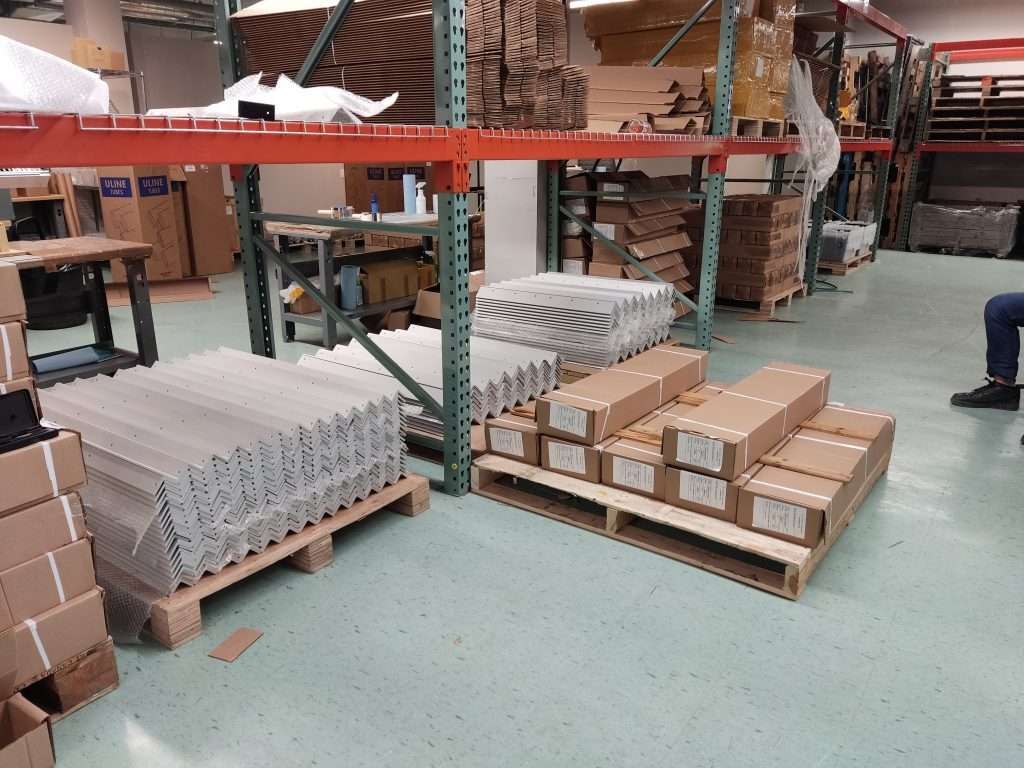 Production continues to move along. In the previous update, we talked about a couple of parts that we were waiting to restock, such as the control boards, rails, bearings, etc. At the current time, we are just waiting on PCB boards to arrive to continue shipping. PCB boards are expected to arrive on Nov 5, 2021. At the current time, we are waiting on PCB boards to arrive, and will be ready to ship when they are here. The new boards have arrived Nov 16, 2021, and we have started shipping orders out again. For more info about the status of your order, please check our forum: https://forum.sienci.com/t/list-of-shipped-machines-f-w-2021/4133.
We've continued to ship machines and other parts out with current stock on hand, but at the current moment, we are advising customers that LongMill orders will have a 2-3 week lead time to account for the arrival of control boards next week.
Expected lead times
Our current bottleneck is with our PCB boards. Although production is complete, we are waiting on the boards themselves to arrive. Based on tracking data, we expect them to arrive on Nov 5. If you are planning to order a LongMill, please check the estimated shipping date on the LongMill order page for the most accurate information.
Once the boards arrive, we expect to be back on our typical lead times of around 1 week until we run out of stock of Batch 5. At the current rate of sales, we expect that Batch 5 will be complete at the end of December. Lead times in Batch 6 are expected to depend on the timely arrival of new parts and components.
Batch 6 production and lead times
With the current issues with supply chain and logistics impacting the global market, we've continued to work hard to acquire the parts and materials to continue building machines. Although most of the parts that will be going into Batch 6 have been ordered, there still are a couple of parts that we need to order for the new batch of machines. This includes:
Drivers
Control boards
Power supplies
Arduinos
Rails
If you haven't noticed, the first four products rely heavily on ICs, which have been impacted by the chip shortage. This has meant we have had to work with our suppliers to tackle long lead times and large increases in chip costs. This has either meant working around the long lead times, such as by shipping part of the batch by air and others by ocean freight (for our overseas suppliers), or finding new suppliers that are able to meet our manufacturing timing and requirements.
We've also seen big jumps in expected shipping times for both ocean shipments and express shipments. We often rely on ocean freight for shipping materials between China and Canada. With shipping times and prices increasing, we've had to order parts earlier than usual so that they would arrive on time. While before COVID, shipping times generally averaged between 4-6 weeks, we are now planning for shipping to take up to 12 weeks. Shipping prices have also doubled in many cases.
When we order parts from new suppliers, we also obtain samples for internal testing and QA checks. We've also experienced a large jump in shipping times for air express shipments, which has slowed down the ordering process. While express shipments would generally arrive in a week or so, we've seen packages stuck in customs or waiting for the next airplane for 3 or more weeks. This has made vetting suppliers difficult as well, as it could take over a month for us to check the quality of each new part. The most example of this would be our inductive sensors, which were heavily delayed in shipping, causing us to ship a few weeks later than we wanted.
Given the supply chain constraints, we, unfortunately, have not been able to make the changes and updates to our electronics as we'd like. Earlier last year, we had begun the development of a new control board and driver system. However, with the chip shortage, we do not expect we'll be able to obtain the chips to make the new system until next year.
So what does this mean for Batch 6? Well, it means that customers should expect lead times to vary somewhat at the start of the batch. Without all the parts ordered and confirmed for Batch 6, we run the risk that we won't have everything ready for shipping in January. That being said, with the measures we're taking to order and ship things as quickly as possible, we don't expect there to be major changes or delays in production as long as we continue to be diligent in our work.