Hey everyone, here is our December 2021 production update.
If you're waiting on a machine to ship, you can find the list by order here: https://forum.sienci.com/t/list-of-shipped-machines-f-w-2021/4133
New LongMill orders
*Very important: If you are a customer looking to order a LongMill this month, please read this part carefully.
Due to low stock and high demand, our lead times for the LongMill are now extended to 4-6 weeks. New orders will not ship before Christmas. We are now limiting stock and customers may not be able to order once we go out of stock on our machines. A pre-order page for the LongMill MK2, the new version of the LongMill is scheduled to be available at the end of December, and orders for the LongMill MK2 will ship at the start of February. The new LongMill will have adjusted pricing that will be released at a later date, but are estimated to be around $1800CAD for the 30×30 version.
If you are interested in learning more about the differences between the MK2 and the original version of the LongMill, please read our development posts from our blog here: https://sienci.com/?s=longmill+MK2. More information will come soon.
Because of our shortage of parts, new orders (starting Dec 10, 2021) will start to use some of the parts that may have cosmetic defects on gantry plates and rails which do not affect the overall performance and use of the machine. We expect most customers to not even notice the cosmetic defects. All machines will come with the same high quality customer service and technical support, as well as the standard 90 day warranty.
Also, not all parts will have a cosmetic defect, as you may, for example, have a cosmetically perfect set of rails and one gantry that has a scratch. All parts are carefully inspected before being packed and shipped.
Some examples of scratches, dents, and other cosmetic dings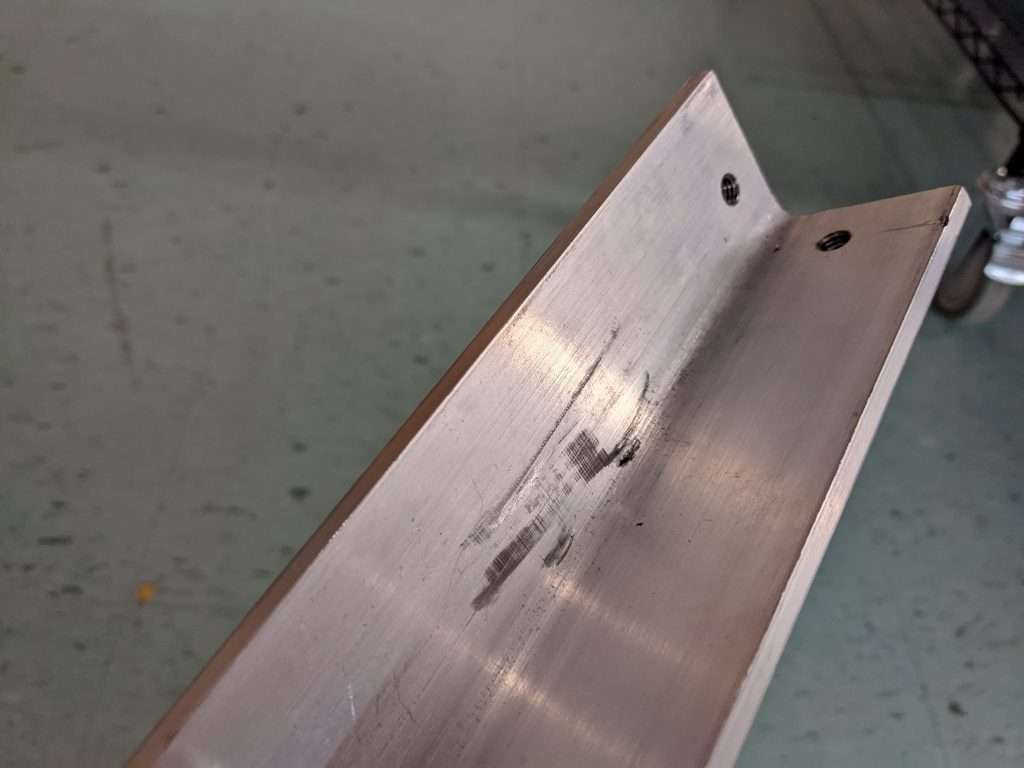 Every rail we ship out gets checked for:
Dimensional accuracy
Dings and dents that may impede with the travel of the v-wheels along the edge
Cosmetic damage
While the first two criteria are critical to making sure that the LongMill works, cosmetic damage along the sides and inside of the rail does not impact the performance and functionality of the machine. Rails that were rejected due to cosmetic damage but not from the first two criteria would be used in this version of the machine.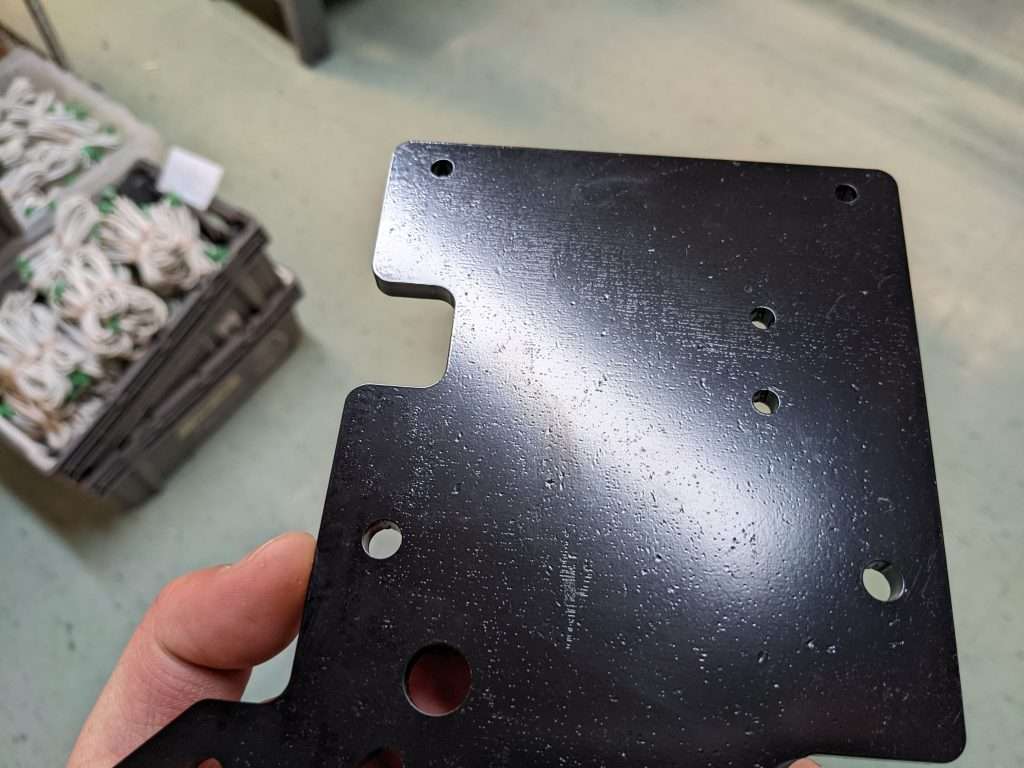 Every gantry plate gets checked for:
Paint defects, such as chipping and orange peel
Gouges and scratches
Uneven paint
Plates, such as the one shown above show orange peeling and would be rejected in production. This may be caused by contamination on the plate surface before coating, but overall does not affect the use and performance of the machine.
Why did we make this decision?
Our goal is to use the remaining stock of rails and gantries to bridge the gap between when we'll be able to restock on parts again in January and February. Between each batch of production, we've kept our functional but cosmetically imperfect parts in storage. Using up these parts will help us use excess materials and clear out space for new inventory, as well as keep our lead times lower.
This is actually not the first time we've done this. On some rare occasions where we run out of a part and are waiting to restock, we've asked customers if we can provide them with imperfect parts, and all of our customers preferred to get their machine a week or two earlier, rather than wait till the new parts arrived.
Although we have considered remaking or repainting the rest of the parts, this would extend the lead time significantly, as new parts can take upwards of 8 weeks to produce. Instead, we figured we would let the customer know that some of their LongMill parts may be cosmetically imperfect, and let them make the decision at purchase.
LongMill MK2 Production
We've slowly started to gather parts for the production of the LongMill MK2. In our last update, we talked about the extended lead times for the MK2's aluminum rails. It just happens that Almag was able to rush order the rails and have them dropped off a lot earlier than expected. Yay!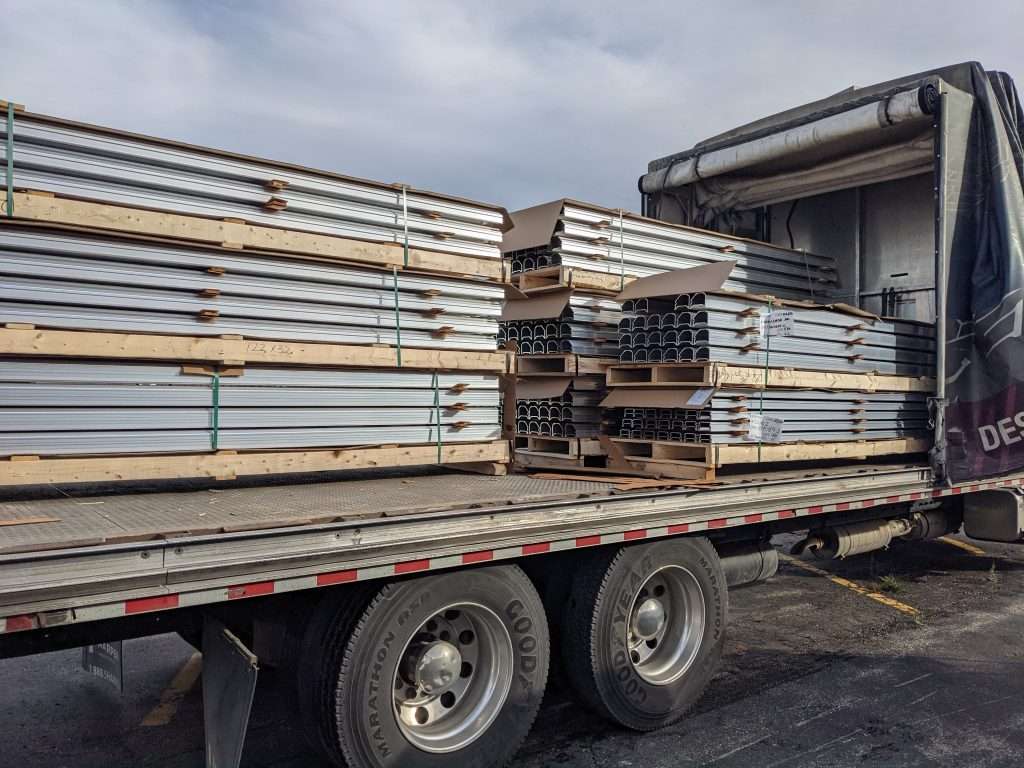 On top of this, we have also received full or partial shipments of:
Linear guides
Lead screws
Fasteners
Delrin nuts
Z motor mounts
Drag chains
There are still a lot of parts that are in transit and production, such as:
Control boards
Power supplies
Motors
Couplers
Packaging materials
We are crossing our fingers that these parts will arrive by the end of December or early January.
Holiday schedule and office closures
Please note that our offices will be closed from Dec 24th to Jan 3rd. We will be back in action and shipping again on Jan 4th.
If you have any orders that need to be shipped out before the holidays, please place your orders before Dec 23rd so that they can be shipped out before we close.