Hey everyone, here is our April 2022 production update.
Just as a reminder, if you'd like to get these updates as a weekly email newsletter, please subscribe here: https://sienci.us13.list-manage.com/subscribe/post?u=720f140325aaa668a8aa09916&id=e18d59a085
I'm happy to announce that the LongMill MK2s are now shipping! We received our container last week and have started shipping since. Here's some customer feedback from one of the first people to pick it up: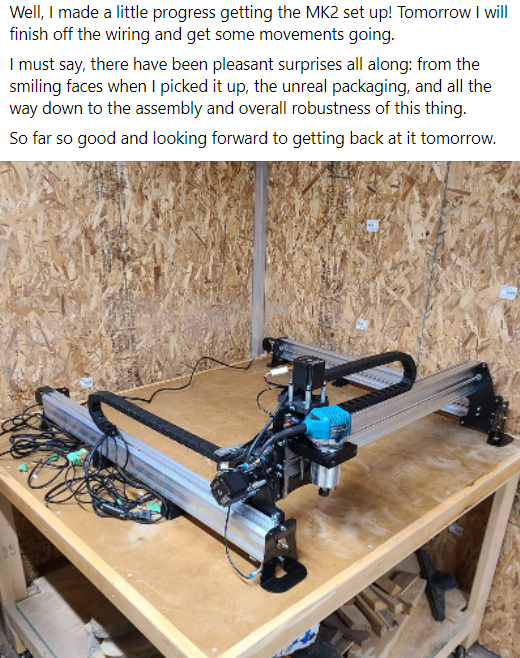 MK2 Production
At this current time, we now have enough materials on hand to ship around 500 machines. Our team continues to pack and assemble kits as quickly as we can. At the time of writing, we've gotten 48 machines shipped out since last Thursday.
For general updates on where your order is on the list, please see our Order Status page. An estimated time for shipping can also be found on the page. We are aiming to average around 50 machines shipped per week. Please note that this number can vary a lot depending on staff availability and production schedules. Please also note that this is an average we are shooting for, but the number may vary day-to-day, as some days we may be able to ship more than others. Because of this, we cannot provide exact dates on when machines will ship for each order, but an email will be sent the week before your order is ready to ship to let you prepare and let you know that things are heading your way.
I've updated the estimated time to completion on our Order Status page to reflect our expected delivery times. Please make sure to check it out for our latest estimate on when your machine will ship.
We are expecting the first week to be a little bit slower and for things to pick up as we keep packing since some of our new packing material which was designed to improve our packing speed has not arrived yet and we are using general off-the-shelf material in the meantime. The new packing material is expected to arrive this week, but it has previously been pushed back a few times and it hasn't been clear the exact delivery date due to cardboard shortages.
Materials
We now currently have the material needed to build the next 500ish machines, which means that we have everything we need to cover all of the machines in queue currently. We are still waiting on some additional packing material to arrive, but for the time being, we've substituted final production packaging with some off-the-shelf materials we were able to use in the meantime.
After the first 500 units, we'll be waiting on another batch of gantries and rails to arrive, which is expected to arrive between the end of April and the start of June. The arrival of these materials is likely to affect our lead times down the line.
Purchasing for materials for Batch 7 has also started, which should put us around August-September when we'll start Batch 7.
LaserBeam
Power supplies and heatsinks for the LaserBeam have arrived, and we are currently packing and assembling kits. Here's one of our staff putting together the laser and heatsinks.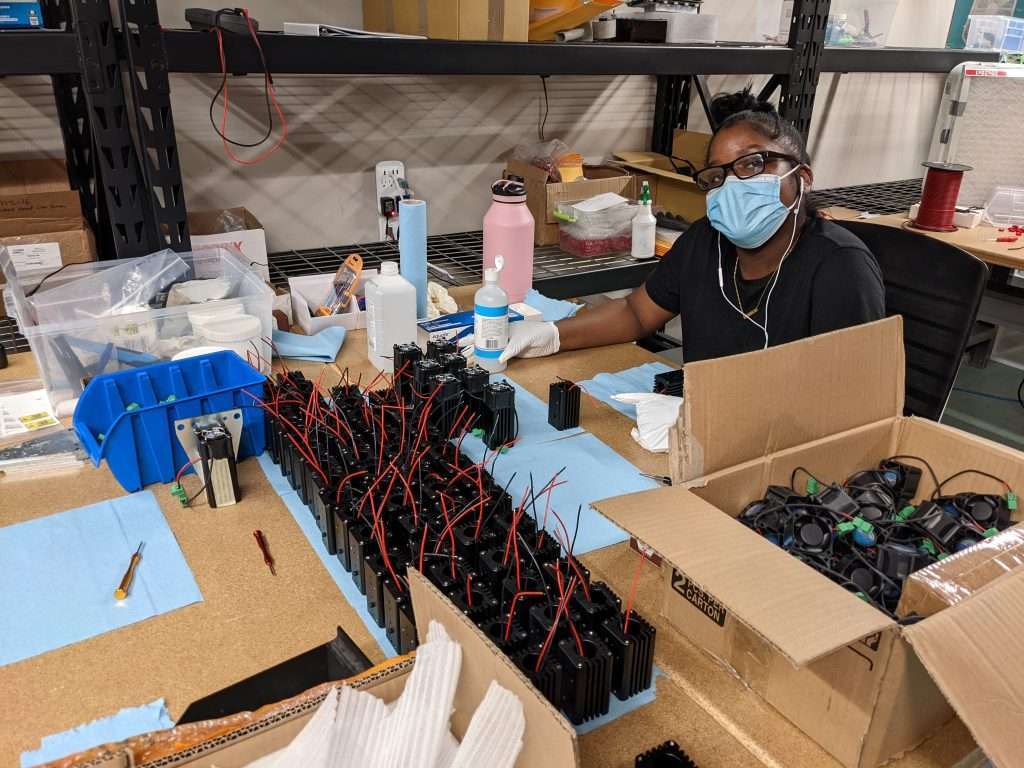 We're expecting to start shipping the kits out at the end of the week this week or the start of next week. Ikenna is waiting on Bittele to wrap up the PCB assembly to finish up the drivers on Thursday. There were some delays due to chip and parts shortages for the assembly, but the boards have started fabrication last week. We'll have around 400 new drivers arriving to wrap up the production for the rest of the LaserBeams.
Other general updates
Chris has made a lot of progress in the assembly instructions for the MK2 machines. Make sure to check it out in the resources. Thank you Aleks for being part of this project as well!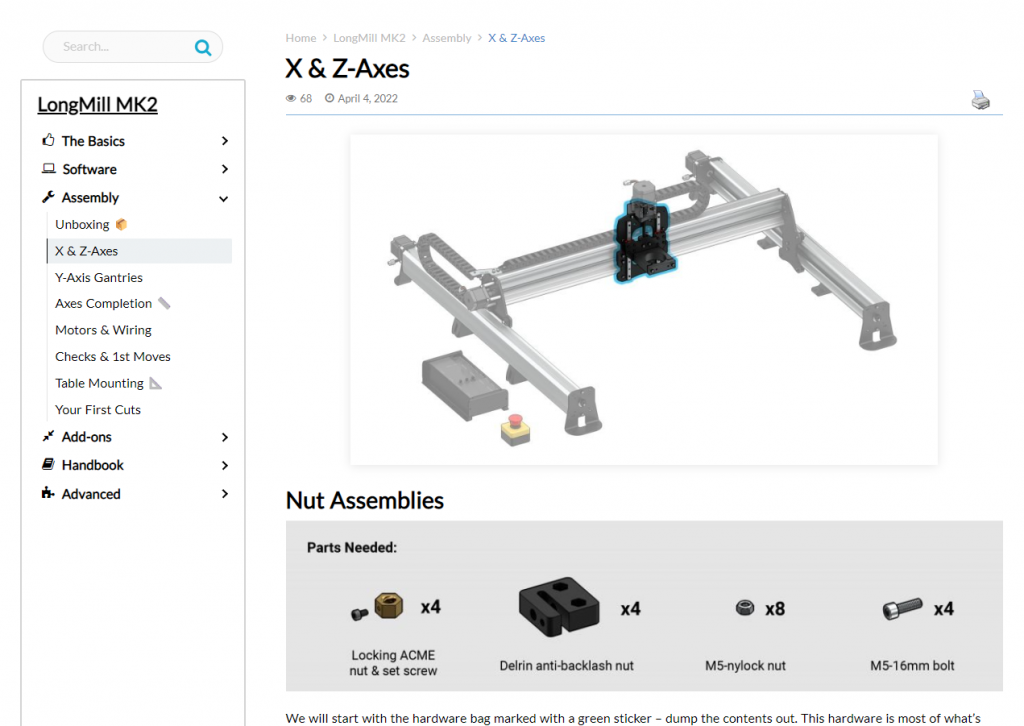 I also wanted to share some pics of the new power supply: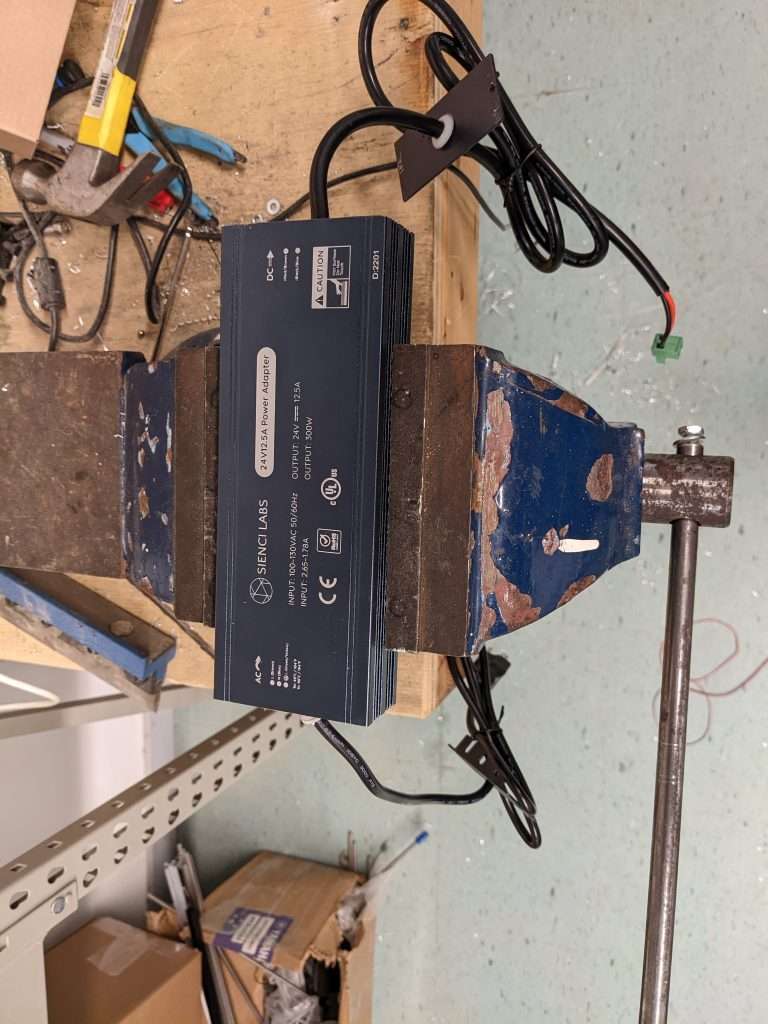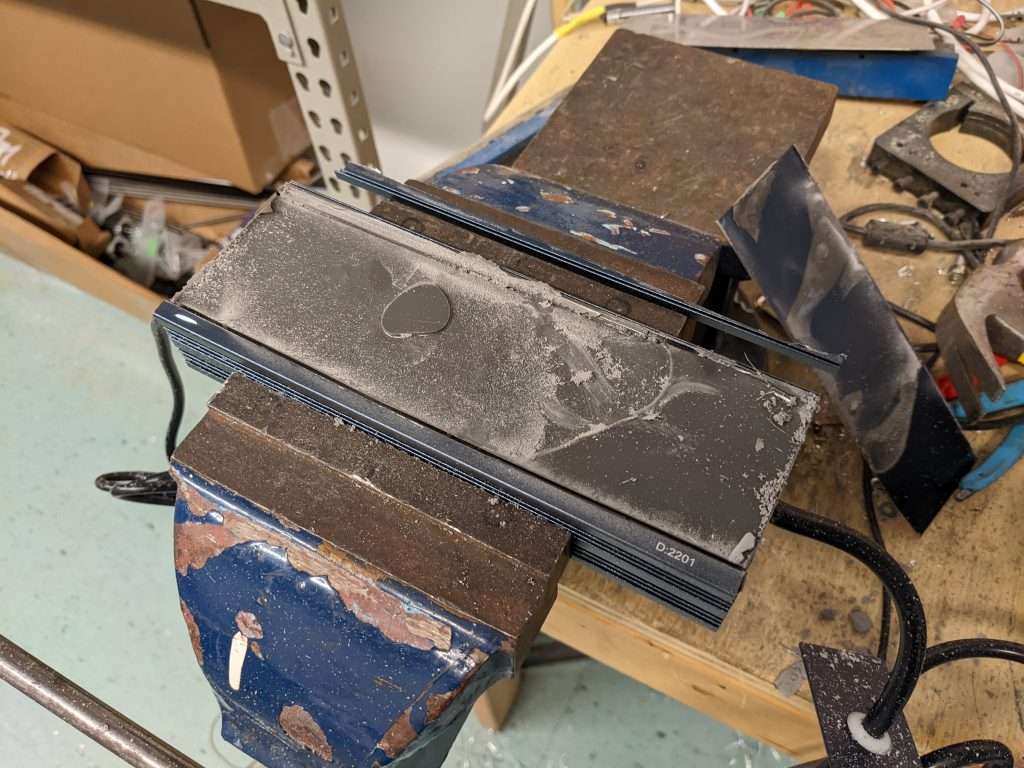 You can see that when you cut it open (I used an angle grinder), it is completely encapsulated. Although this is pretty overkill, this construction will basically make the power supply impervious to dust and moisture.
Did you see our April Fools video?
Ikenna initially suggested the idea of making a lasergun using the LaserBeam. I thought that it was a great idea so I put one together.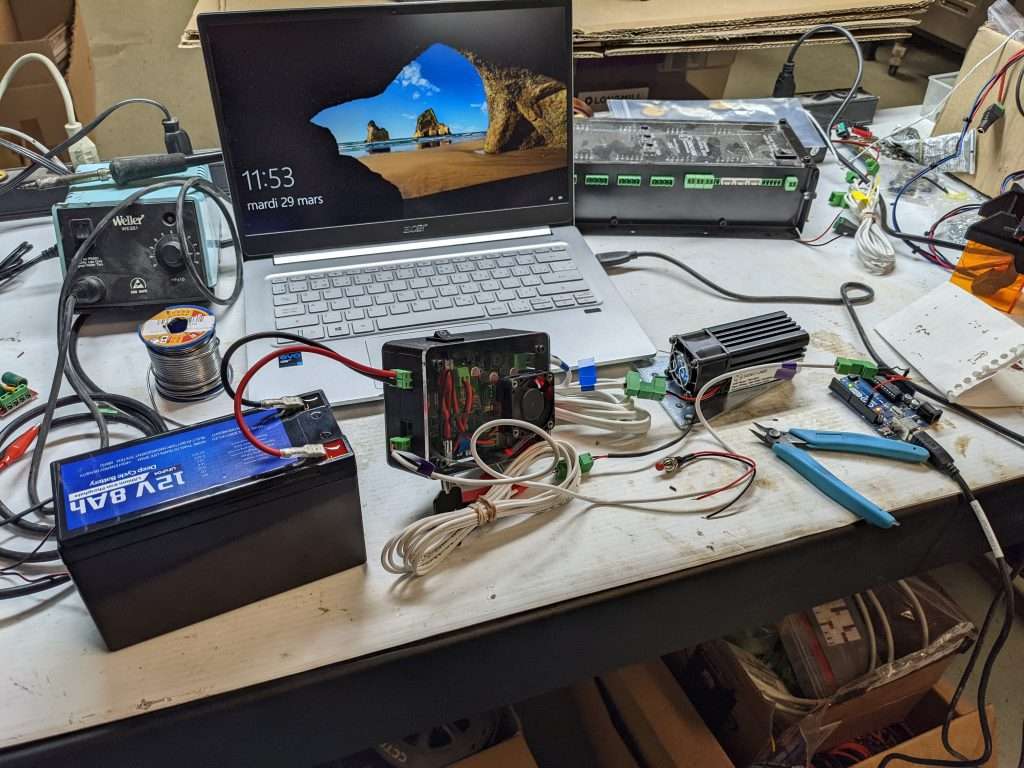 The Not-a-LaserGun was partially inspired also by the Not-a-Flamethrower, which was a flamethrower created by Elon Musk.
Basically, the Not-a-LaserGun takes the LaserBeam diode assembly and driver assembly and replaces the power supply with a 12V 8A battery to allow the user to use the laser on battery power. Everything was then put into a case that was 3D printed in multiple parts. An Arduino was used to generate an on-signal when the trigger is fired.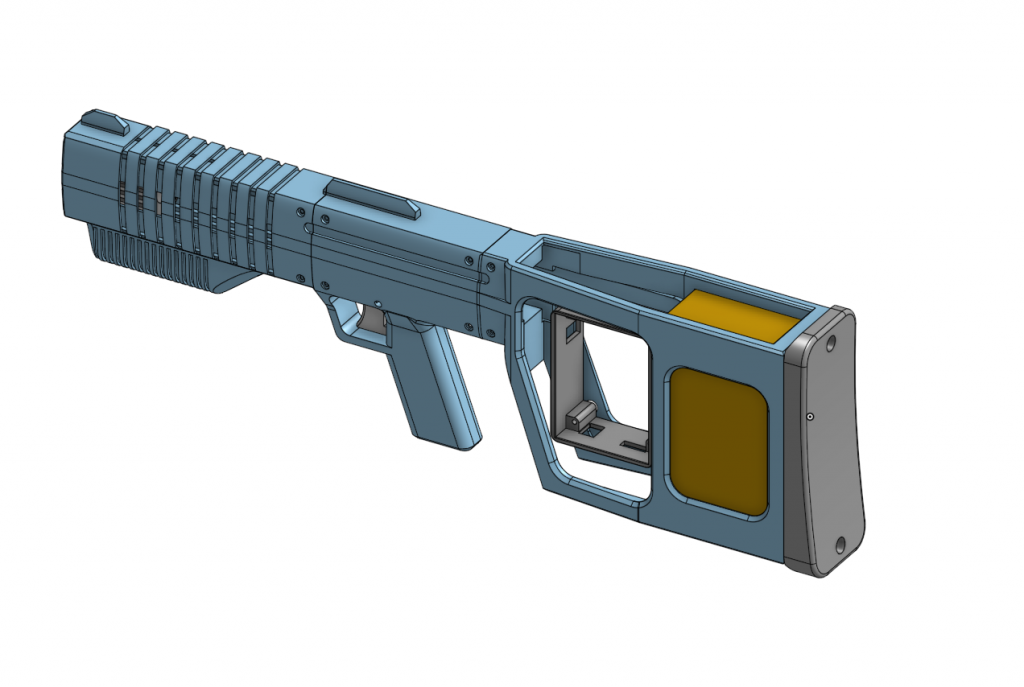 The result of this was basically a super-powerful laser pointer that can burn stuff.
Extension Kits and MK2 48x30s
We now have three people with the extension kits. Dale, Garrett, and Dana. These guys also all have MK2 machines as well, so they will be able to compare the MK1 and MK2 as well. So far, the response has been very positive, with very few issues with the overall setup. There are a few kinks to work out however which include
Proper defaults and integration on gSender
Testing and finalizing designs for wire management
Instructions and other resources for assembly and use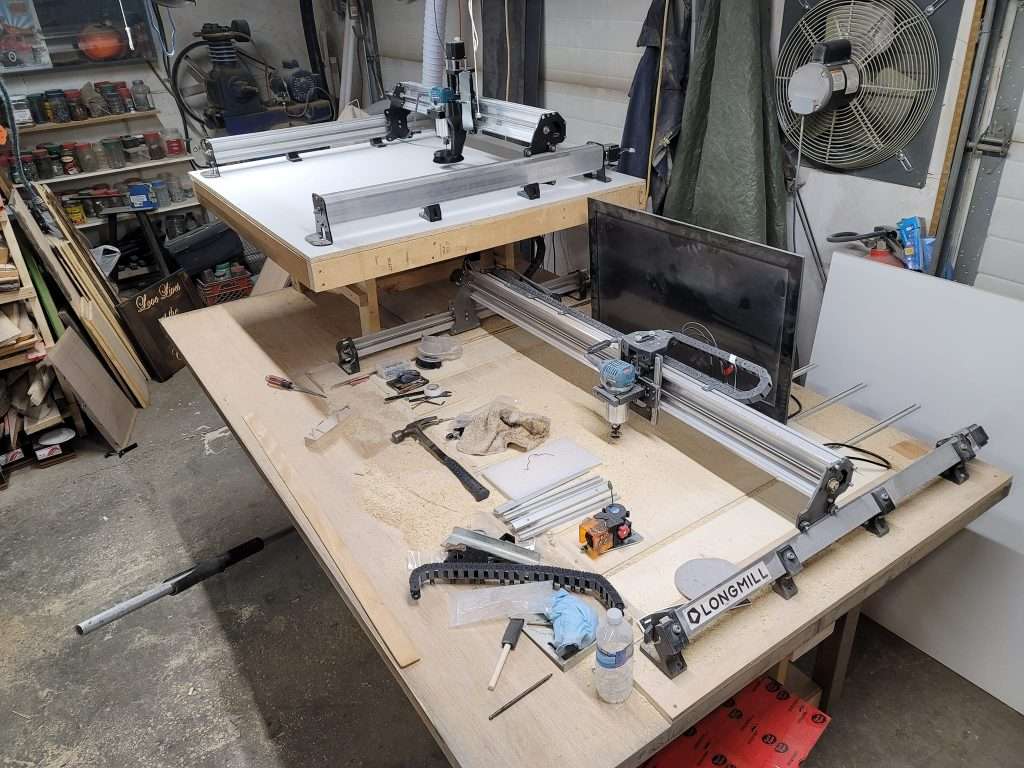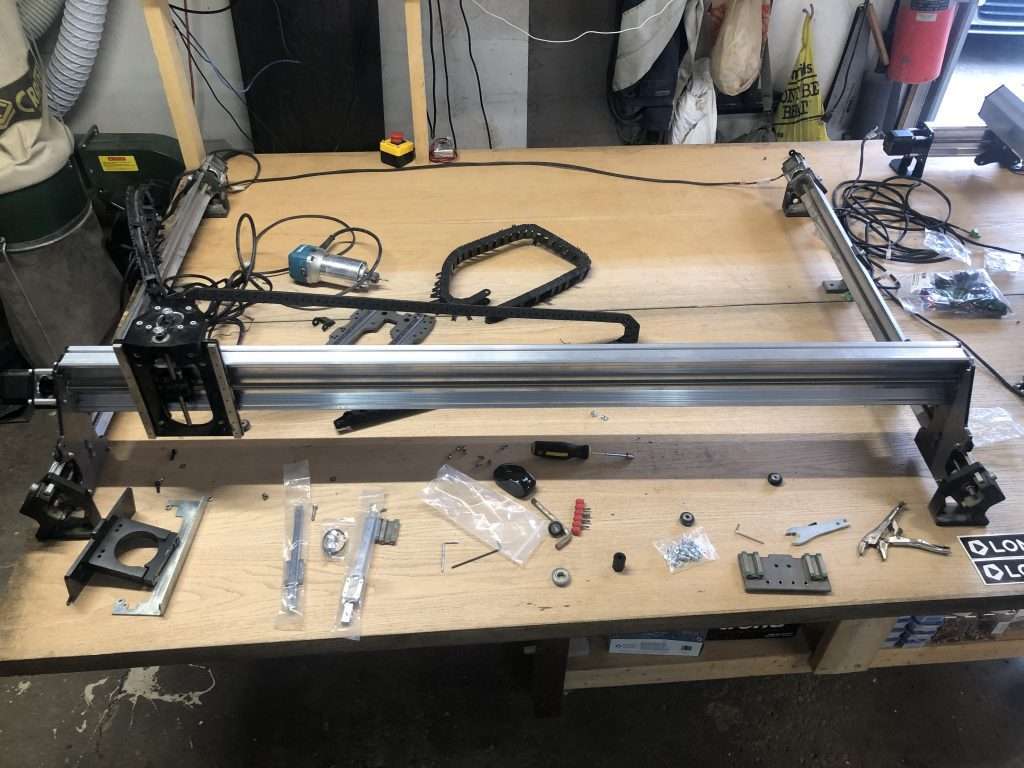 We've asked our users and testers to start extending their MK1 machines since…well this is what I said:

We also just got in the aluminum part to adapt the new T12 nuts for the T8 spacing (used on the MK1 machines).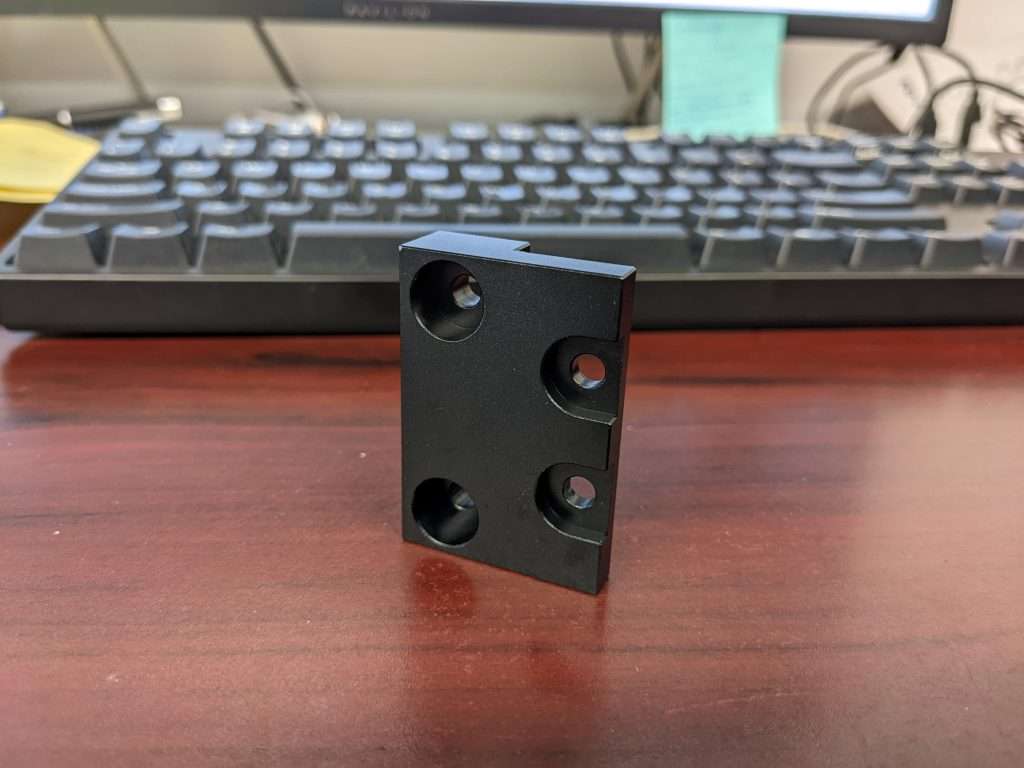 Please keep an eye out for further development updates and other feedback!