Yesterday was a very busy day for Chris and I, with two events to attend.
First on the list was Velocity Fund Finals. Velocity Fund Finals, if you are not familiar, is a pitch competition for new and upcoming University of Waterloo startups. This competition gives the chance for companies to win either a 5K or 25K non-equity grant. Before this event, Chris completed the qualifiers, beating over 40 speakers to be chosen as the top 10 that would pitch at the finals.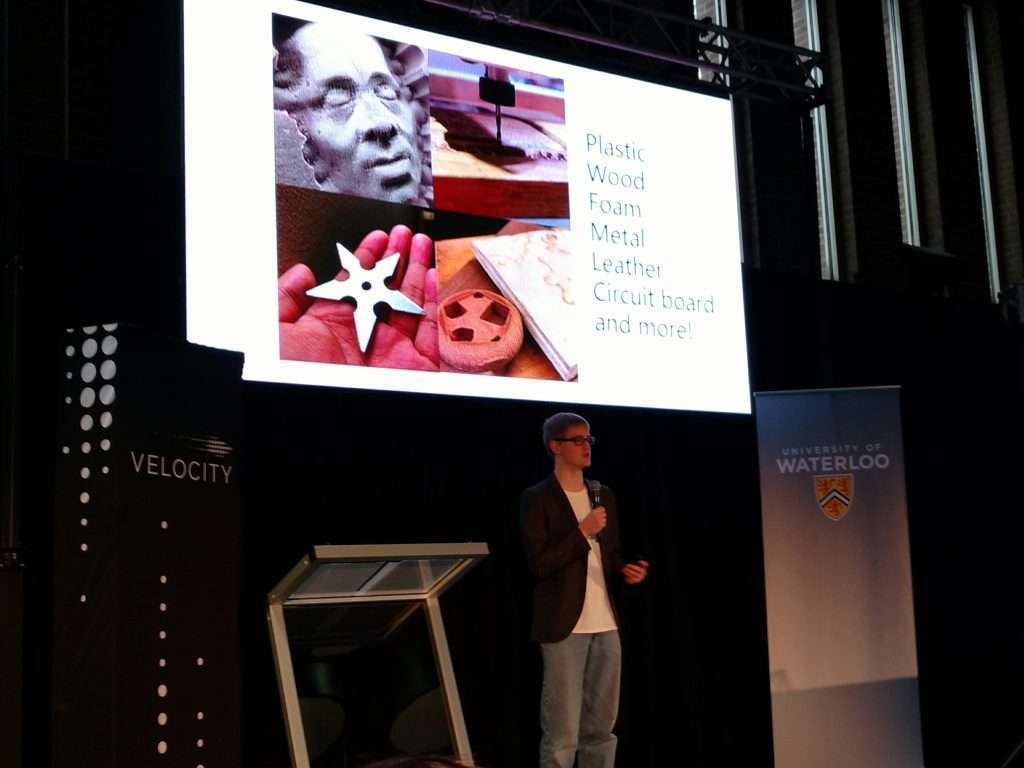 Chris did a phenomenal job pitching, especially for his first pitch competition, and so did all the other companies. Unfortunately we did not win,  but we have high hopes for next time.
A few hours after the Fund Finals, we attended the Engineer of the Future Trust Showcase. We were invited to showcase our work because we had received funding from the Trust,  and it would be a sign of gratitude to show some of the people who had help fund us early on what we had accomplished with their funding.
There were a lot of cool projects that we had the chance to check out, and of course, a lot of interested people we met to talk about the project. It was a fun day, but a very hectic one.