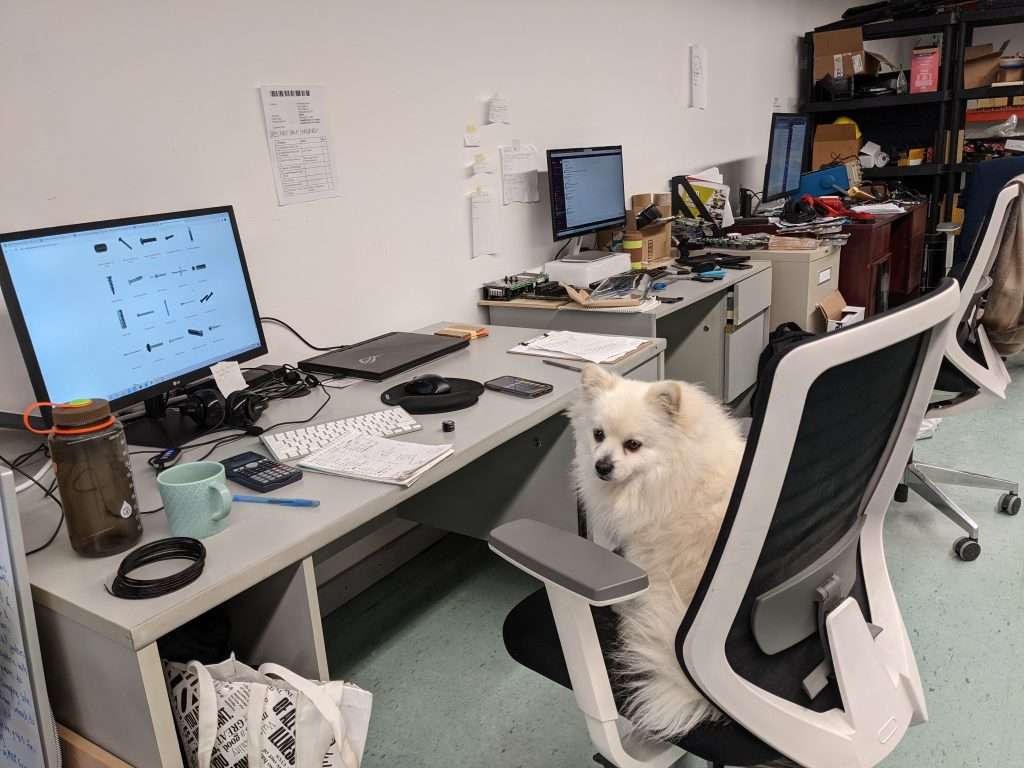 Hello everyone, here is our February Production update. For previous production updates, please check our blog (https://sienci.com/blog/).
If you are looking for an update on where your order is on the waiting list, please check our list (https://forum.sienci.com/t/list-of-shipped-machines/1215)
Please note that Feb 15 is a statutory holiday and we will be closed on that day.
Lead times for new orders
The current lead time for LongMills is 4-6 weeks.
Production has been going at a rapid pace. We have hired 7-8 new staff, 5 of which work in production, packing, and operations to help us catch up on the new backorders.
At the time of writing, just over half of Batch 4 machines have been sold and we are currently in the process of ordering parts for Batch 5.
The current lead time is expected to stay at 4-6 weeks as we expect that our production speed will be limited to a couple of different parts as they are in the process of being manufactured. At the current time these include:
Aluminum rails
ACME locking nuts
Steel gantries
Our manufacturers are working to produce these parts as quickly as possible and we expect to receive these parts in the next couple of weeks.
Some end mills and other add-ons are low or out of stock. We expect some end mills to be back in stock in the next week or two, and the remaining stock to be available at the start of March.
Commonly asked questions
If you are interested in ordering a LongMill please read this section.
Is there any way to skip the line/get my machine faster?
No. To keep things fair for all of our customers, we ship all orders based on when they were ordered. There are no exceptions. The only way to get a machine faster is to order one sooner. If we have updates to the lead time, they will be posted here and on the forum: https://forum.sienci.com/t/list-of-shipped-machines/1215. If you want to see where you are in the queue for your order, please check the forum.
Does it make a difference in when I get my machine if I pick it up?
The only difference it will make will be that you will not have to wait for the shipping/transit time for the machine to ship. Typically, machines take around 1-3 days to ship within Ontario. Otherwise, there is no difference.
When do you charge my card/take payment for my order?
Your card will be charged at the time you place your order. This is to ensure your place in line, purchase parts ahead of time, and have the most accurate estimates on production and delivery.
How can I cancel my order?
You can cancel your order with no penalty any time before your order ships. Please contact us through our website or email us with your order number and a request to make a cancellation. A refund will be processed through your original method of payment.
Can I add other items to my order before it ships?
If you've ordered a LongMill and wish to add other items to your order afterwards before it ships, please choose "Local pickup" (for free shipping) and add your LongMill order number. Some items (such as the T-track sets) cannot be combined for shipping.
Production updates
We have been incredibly busy in the recent months, especially as we've had our team grow by over 50% since the beginning of the year.
Here are some changes that we've made to improve production:
Dedicated staff for inventory tracking, QA, and production using automated systems
Dedicated staff for each packing and assembly station
Redesign or re-engineering of parts, such as the shoulder brackets and drag chain mount, to alleviate load off the 3D printer farm
Dedicated staff to run the 3D printer farm
Use of new automated printing technologies to improve printing throughput
Reorganization and labelling of stations and parts to make things easier to find
Use of custom manufacturing certain parts to improve part quality and better control over lead times
We are also working on:
Improved systems to test electronics, as well as making improvements to our electronics themselves
New packing tools to reduce the chance of missing parts in kits
Redesign of machine components to improve manufacturability and performance
A big part of our effort is to improve efficiency, quality, and throughput of our shop to catch up to our backorders. Our goal is to scale our production to be able to handle up to 300 LongMills per month.
Here are some challenges:
The volume of parts that we are now asking from our manufacturers is reaching a point where we may need to have more than one manufacturer make each part
Shipping couriers are sometimes not able to handle the volume on their trucks on regular pick-ups
COVID 19 slowdowns with shipping have affected incoming parts as well as shipping orders. Additionally, shipments going lost or missing shipments have been higher than before