Next Milestone
The goal is to deliver 2 complete 7W LaserBeam Systems to the test facility before Friday October 29th. There are a few tasks we've completed and a few tasks we still have to complete.
Completed Tasks
Iterated driver enclosure to ensure a proper fit
Completed a rough safety and user manual
Prepared 2 full laser diode assemblies for test requirements

In case extreme test conditions causes one to fail, we don't have to waste time sending another

Designed and made compliant laser safety stickers
Next Tasks
Safety and User Manual
Photograph driver and laser and create diagrams for safety and user manual

Safety and user manual needs to be approved as part of the testing process
Testing
Receive and assemble 2 test drivers
Complete testing paperwork for testing facility
Package and deliver 2 7W LaserBeam Systems to test facility

We will personally deliver this same day to save time in transit
Remaining Milestones
Pass IEC 60825-1 tests
Receive testing report
Order our driver PCB Assemblies in bulk
File FDA reports
Assemble driver PCB enclosure
Test each LaserBeam system
Pack LaserBeams – End of November
Ship LaserBeams – Early December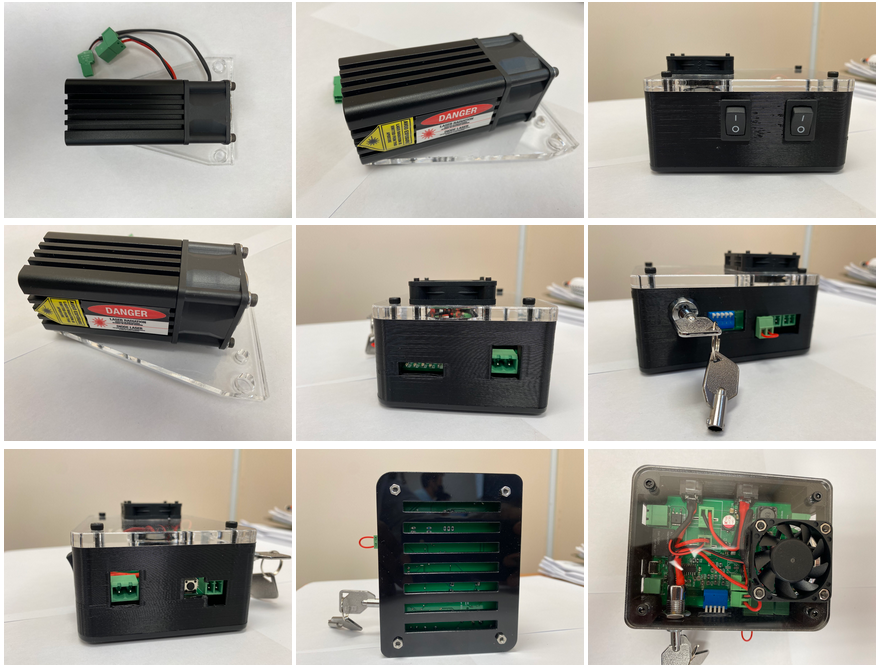 Ordering Additional Safety Glasses & Lenses:
Check out the link above if you need to order additional LaserBeam accessories that you didn't order in your original LaserBeam preorder. You won't be charged any additional shipping and your order will be combined with your LaserBeam Pre-order!
Sienci LaserBeam Pre Order:
Place your Sienci LaserBeam Pre order here: https://sienci.com/product/laser/
Answering your FAQ:
Send your Laser Questions Here: https://sienci.com/contact-us/technical-help/
Check out our LaserBeam FAQ video, I take all your unanswered questions from the LaserBeam livestream and try to give you guys more clarity on the LaserBeam add on.
Stay up to date by signing up for
If you missed the last update, check it out here:
https://sienci.com/2021/10/13/prepping-5a-laserbeam-driver-for-independent-testing/