Just another production update. For the last production update please check it out here: https://sienci.com/2022/06/01/june-2022-production-updates/
May was a tough month but it feels like things are finally turning around. Lasers are shipping again, LongMills are shipping with basically no wait time, and I've just gotten confirmation that the last part for the LongMill MK2 48x30s and Extension Kits will be done soon.
Just to start with something fun, here's a little video of me riding on the CNC machine. Apparently its easier to convince people that the LongMill is super strong if we sit on it, so I've done this to make everyone happy.
I am running the machine at 2500mm/min on stock hardware and firmware settings.
If you want to make your own here's some files:
Instructions:
Cut out using 3/4″ material using an 1/8″ or smaller bit. If you use a larger bit, it might not fit together right because of the radius in the corners. I used MDF. The DXFs might need to be joined.
Pictures of putting it together are in the ZIP file. Use a mallet to slot everything together. There is no clearance, so a lot of physical persuasion might be necessary.
Bolt to the top of the X rail with M5-25 bolts and M5 T nuts
Whee…
LongMill MK2 12×30 and 30×30 lead times
Lead times for new machine orders 1-3 business days. All of our parts are in stock and we are currently packing and shipping orders as they come.
It feels like a really really long time since we've been caught up on orders. I am happy that we were able to navigate through everything to finally get everything together. We're also expecting another 500 Y gantries to arrive in the next few weeks, which will cover us for the next 400-500 machines. This means that overall, I think we'll be able to keep lead times short for another 2 months.
Our next bottleneck is likely to be aluminum rails, as we still need to order another batch of them. However, because we're limited in space right now and we still have quite a few left, we'll likely hold off on the order until July.
It's a relief, but at the same time, our work isn't done yet. We're about halfway through sourcing and production for the next batch, Batch 7 and getting it ready for the end of the year.
LaserBeams are shipping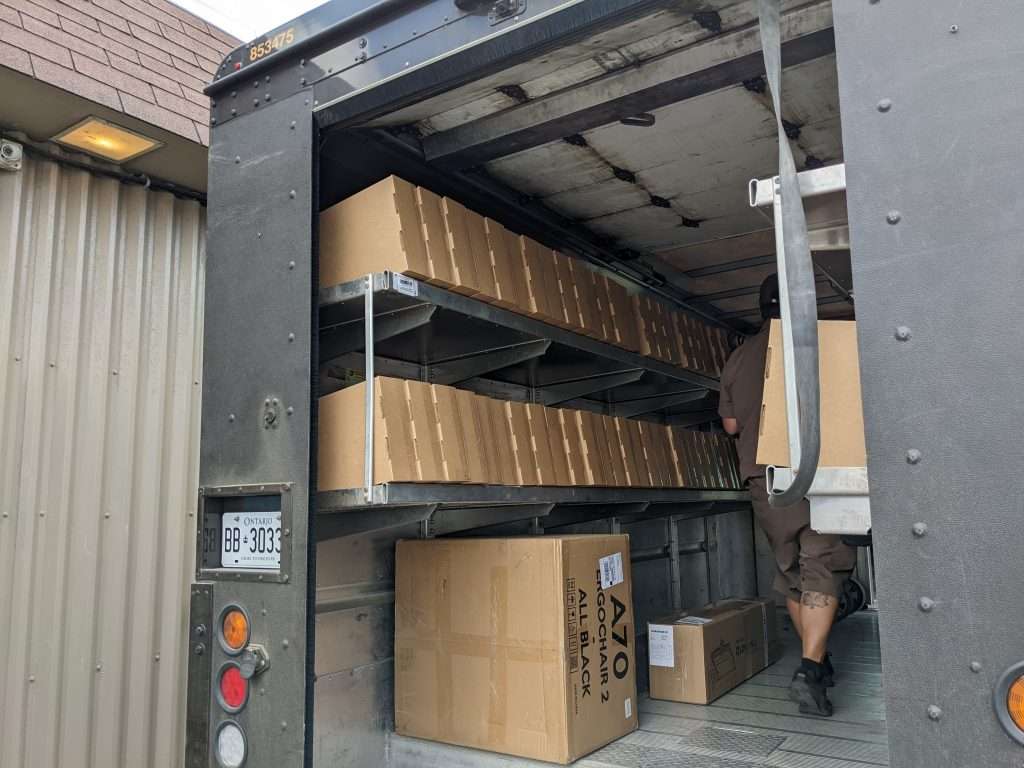 Finally, the drivers are working and being shipped. We have about 100 shipped out from the queue and should have most of the rest of them done tomorrow.
We'll have to wait a little bit for Ikenna to give us a full update, but since we only received 200 laser drivers, once we use them up, it'll likely be a couple more weeks for us to get another batch once we are sold out. We'll more concrete dates soon, but we will keep a 6 week lead time for new orders. In the meantime, we're working on a ton of new resources for the laser. We also now have LightBurn for sale on our website!
LongMill MK2 48×30 and Extension Kit production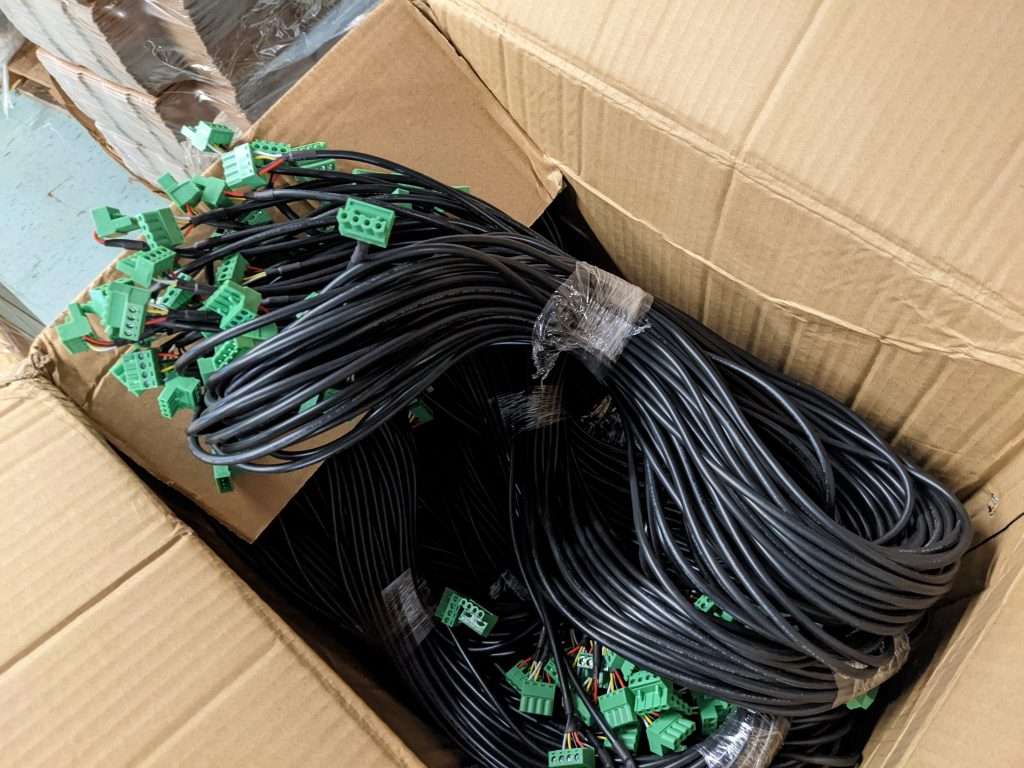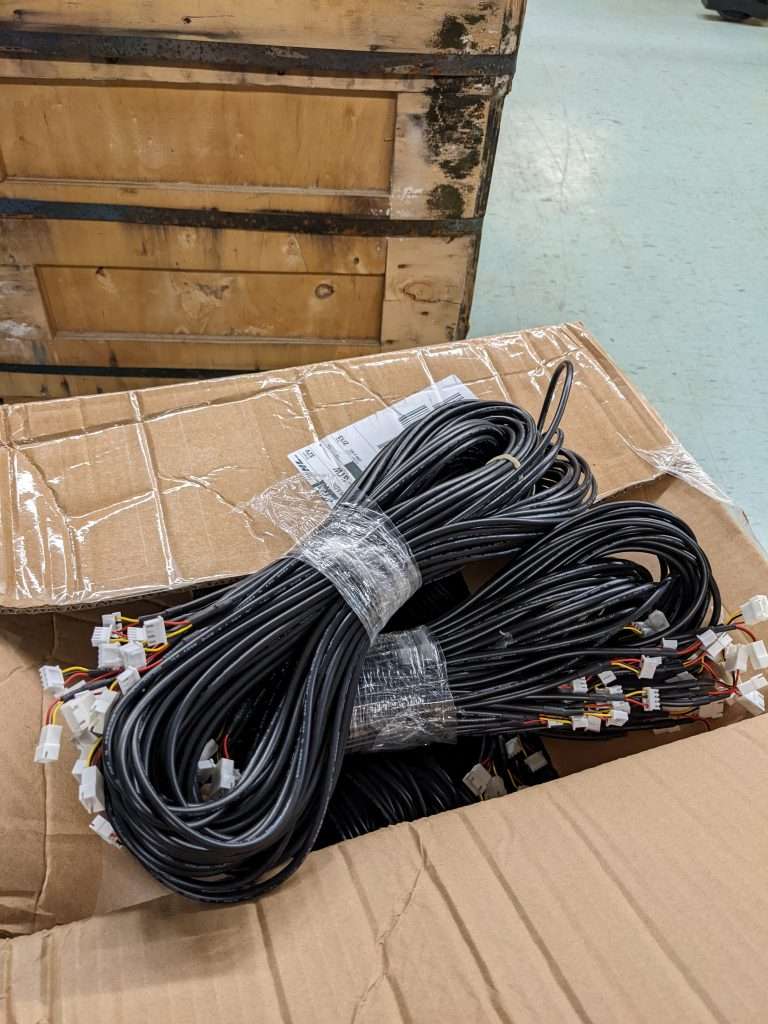 New cables for the 48×30 and Extension Kits have arrived and earlier than expected. We'll be packing them up for the new kits as well as for our store. We've gotten a lot of customers asking for extension cables, and this should let folks have more flexibilty in relocating their controllers and such.
Now that these are in, all that we're waiting on are the extension cables for the routers, which should be here in the next week, as well as the Y gantries, which will go to the coaters next week and be back here at the end of the week or sometime the following week. Thankfully all of these parts are sourced and made locally and turnaround times are a lot shorter than doing them overseas.
Our saw was broken down for about two weeks recently, but we've just been able to get it going again and have cut about 25 rails. We should have another 100-200 rails cut tomorrow and early next week.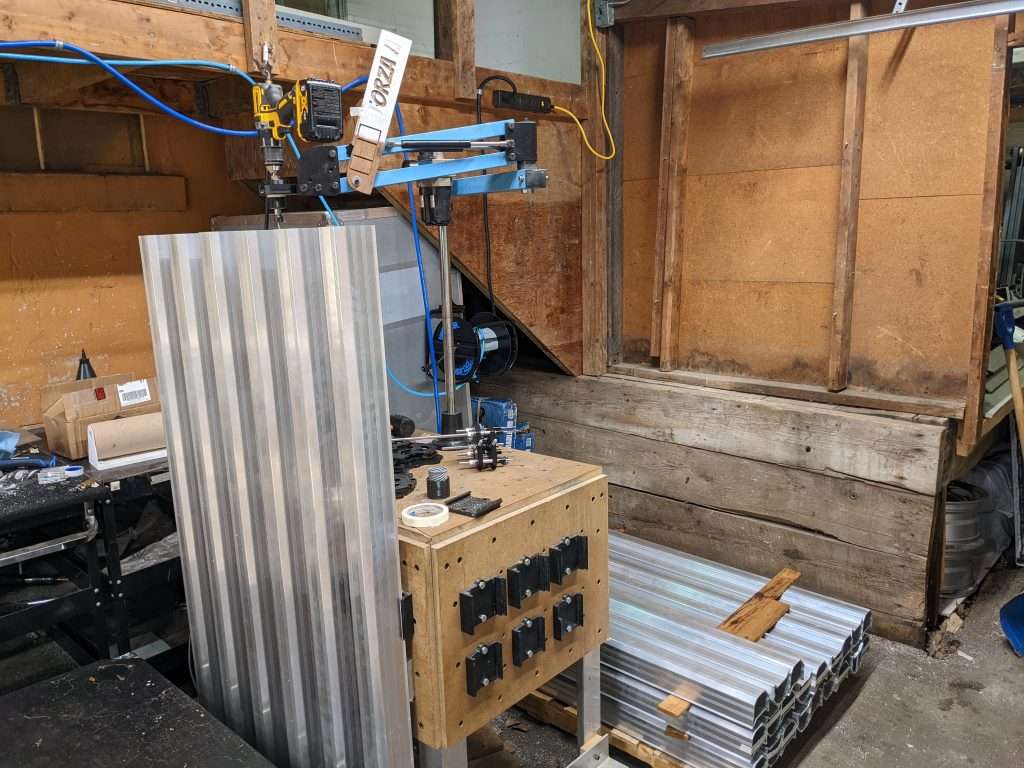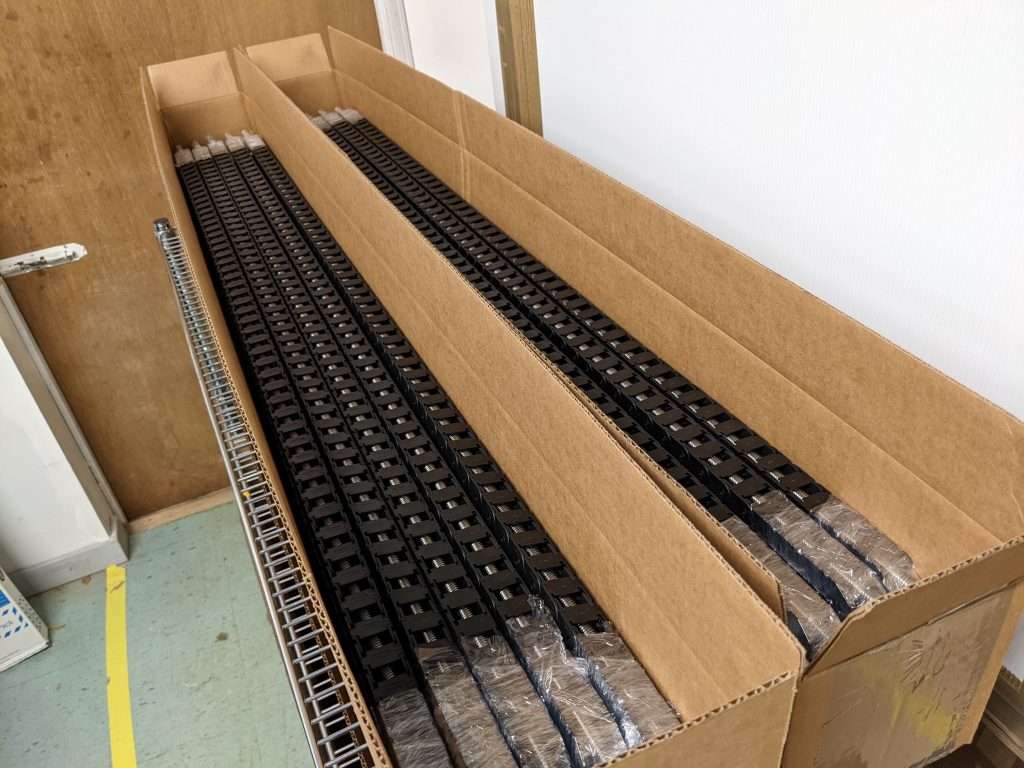 This means that we're really close to having all of our parts to start shipping the new kits. As I mentioned in the last update, it's likely our biggest bottleneck will be how quickly we can have the instructions ready, but our engineers are making good progress so far.
We don't have exact shipping dates so far and we'll have a better estimate in the next two weeks. At least in the meantime, if you're looking to order a 48×30, it will ship sometime in July.