Here is your May 2023 Production Updates. For all news and updates, please see our Blog.
Just as a reminder, if you'd like to get these updates as a weekly email newsletter, please subscribe here: https://sienci.us13.list-manage.com/subscribe/post?u=720f140325aaa668a8aa09916&id=e18d59a085
Resource and content development
I'm excited to share that we've recently hired two new technical writers and resource developers and a second videographer to help continue to bring awesome instructions, troubleshooting, projects, and content to the community and our users! Some of the things our new team members will be working on include:
Creating tutorials and projects
Writing and improving information in our online resources
Additional involvement in the online community, through our social media and forums
Helping create documentation for new products
Sharing more news about our company and the amazing things we're working on
We hope that by continuing to share our information, knowledge, and wisdom of hobby CNCing, we'll continue to make CNCing more accessible for everyone. For more info about why resource development is important to us, please check out this article.
LongMill and Extension Kit Orders
In April, last month, we ran into some part shortages for the Y-axis rails due the extrusion die getting damaged unexpectedly. This pushed back production by about 2 weeks while the broken die was remade. We have received the rails and have been able to ship a large number of machines. We also ran out of the front and back steel feet for a few days, but we have also received a new batch last week as well. We believe that we should be able to ship most of the units with a turnaround of 4 weeks, better than the 5-6 weeks we promised, but we expect to run out of T12 lead screws in the next coming weeks, so we will continue to have a 5-6 week lead time listed on our product page in case there are delays in receiving our next batch.
Otherwise, although we have had to pause shipping at times, we have been continuing to deliver within the promised times for our customers. Additionally, we have recently brought on a few new staff to help continue to bring lead times down.
I should note that due to the high volume of orders we are processing, we are finding that on some days, due to space constraints of the truck picking up orders, some items may need to wait for the next truck to ship. Since we are trying to clear the backlog, it's a bit slower than usual, but we expect things to ship out without delays once we get caught up.
Our engineers have been working on a few new projects to help improve the productivity of production in a couple of different areas. One notable update is with our tapping setup. We do hole tapping in several different areas, including with the ends of the rails and several of the gantries and feet that make up the LongMill. With our original setup, we used a tool to tap each hole individually. However, our engineers are trying a few new ways to tap several holes simultaneously with a special jig by essentially driving multiple tapping heads at the same time. With each batch needing tens of thousands of holes tapped, we expect these new tools to greatly speed up the tapping process.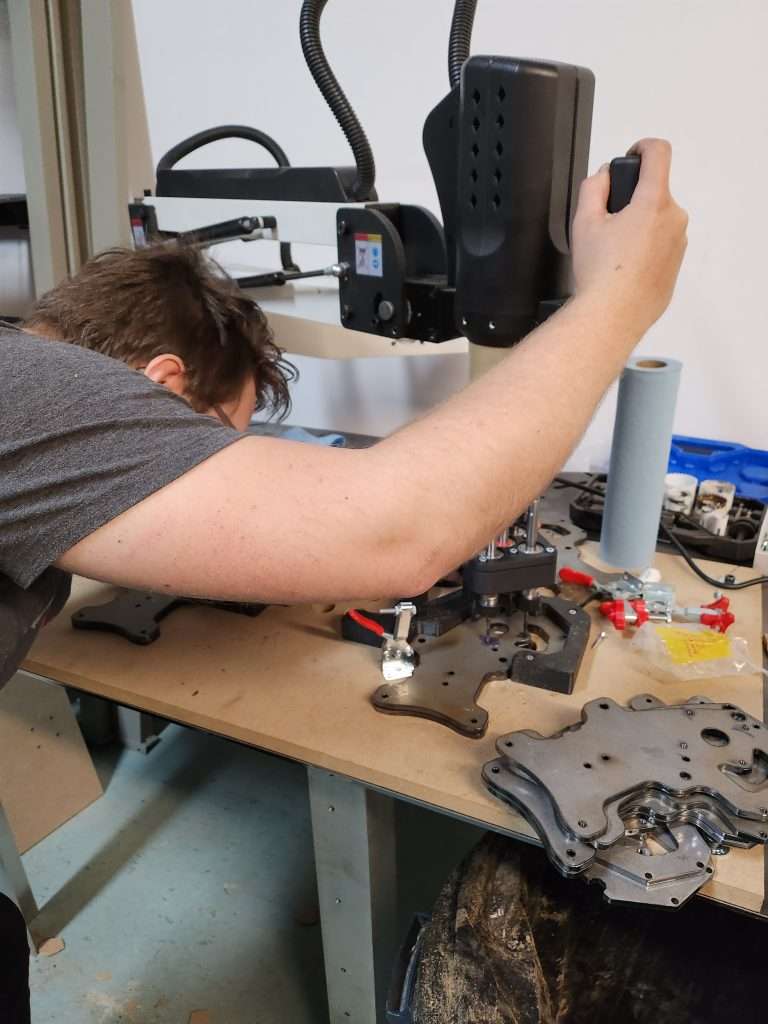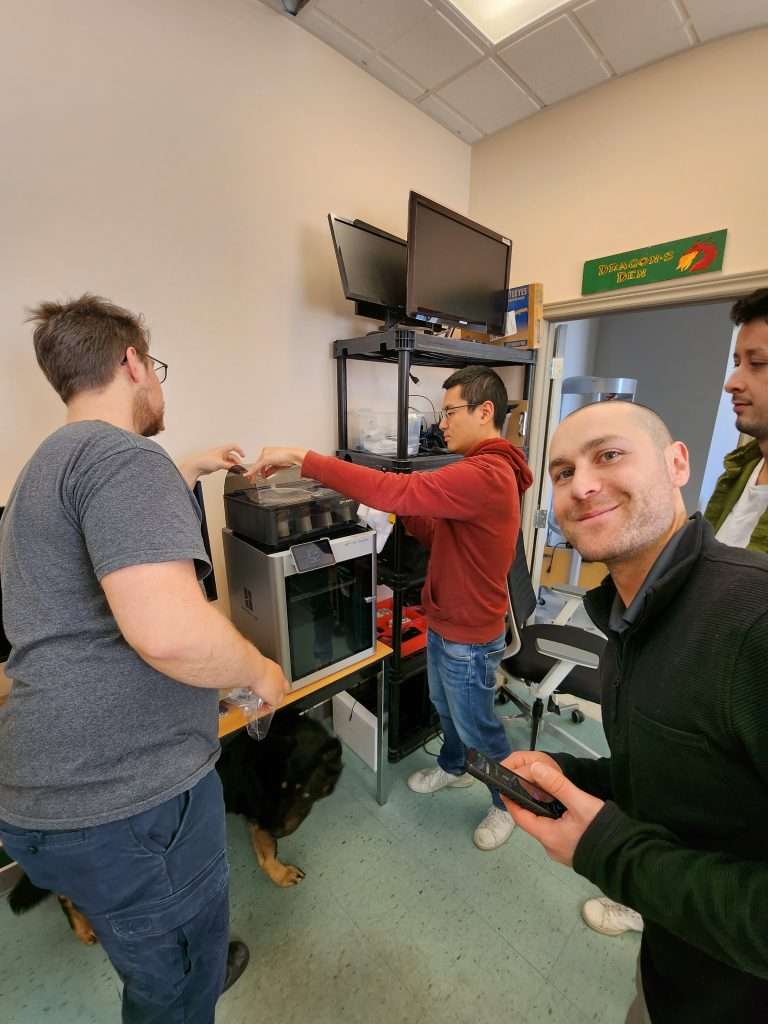 LaserBeam Orders
A new batch of laser drivers recently arrived at the shop and we are currently processing our queue. We expect to have the rest of the pending orders cleared by this week. We expect to have a fairly short lead time of around 2 weeks going forward based on part availability.
SuperLongBoard
We've had an overwhelming response to the SuperLongBoard, with over 400 survey respondents. If you didn't read the full article, you can check it out here. Thank you, everyone, for your support!
Based on the results, it's very clear to see that our users are very excited about this massive upgrade to the LongMill and for the future of the hobby CNC industry.
Our team and team and Expatria continue to work on the development of the board. We don't have any major updates yet, but a few things we're working on include:
Enclosure design
Compute module integration
Testing and QA jigs
Rotary Axis
We are reaching the final stages of rotary axis development. We have now placed orders for just about all of the parts and are waiting for things to ship. Our gSender development team has now implemented rotary axis functionality in the Edge version (our beta, experimental public version of gSender for internal and external testing). You can learn more about the release here: https://forum.sienci.com/t/gsender-hal-rotary-support-early-alpha/8462.
Additionally, are currently fine-tuning the homing sequence for the rotary axis which will allow the machine to self-home, zero, and align the rotary axis, which is unique to any rotary axis system in the hobby market.
Our team, primarily Daniel and Johann have been vigorously testing and fine-tuning the Rotary Axis over the last few weeks with some amazing projects and results.
We expect to have launch dates, interviews, pricing, and new content to come out soon in the next 2 weeks so make sure to stay tuned!