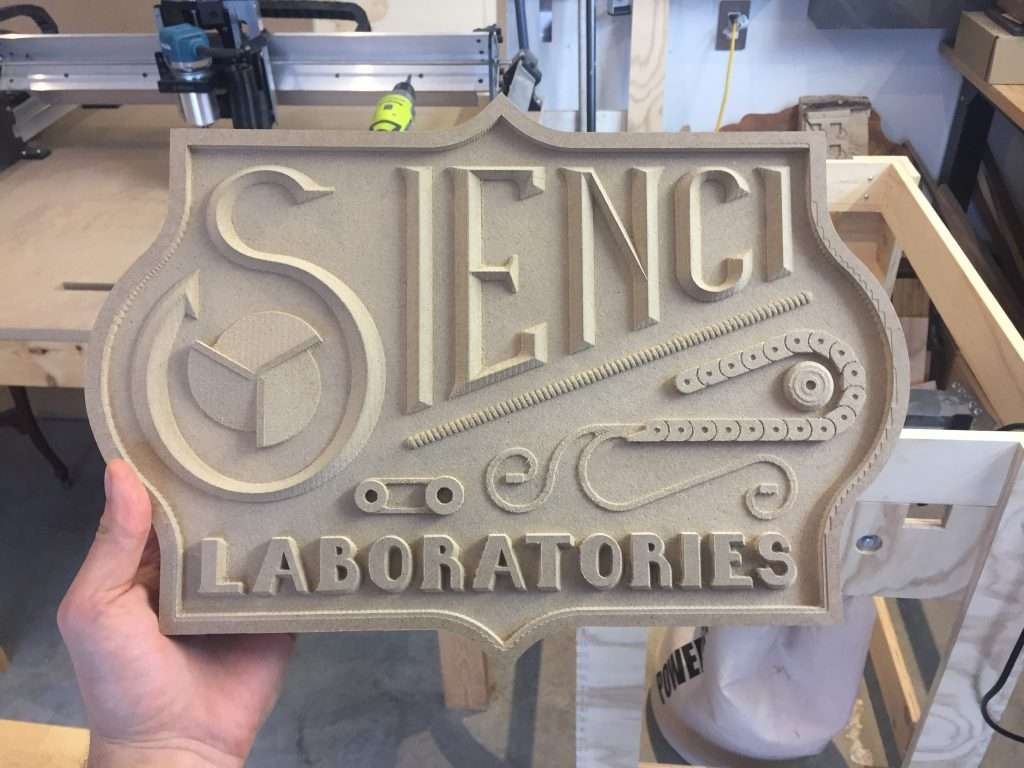 Hi folks. This is our October production update.
For more day to day shipping updates please check https://forum.sienci.com/t/list-of-shipped-machines/1215/210
All info about delivery times, as well as commonly asked questions can be found here: https://sienci.com/2020/09/09/september-production-updates/. If you are looking to order a LongMill, please read the September update.
For customers who have a LongMill order on backorder
All Batch 3 machines have now been sold! New orders coming in will be part of Batch 4. If you ordered a machine before the LongMill went on backorder (it will have shown on the product page if it was on backorder or not), then you will have your machine shipped in 6 weeks (or hopefully less). If you are not sure if your machine is in Batch 3 or 4, order numbers #26649 and lower are in Batch 3, and orders numbered #26650 and above are in Batch 4.
We currently have all of the parts needed to fulfill orders in Batch 3, and we are working on packing and assembling kits to ship machines. Updated shipping schedules can be found here: https://forum.sienci.com/t/list-of-shipped-machines/1215
Everyone who is in Batch 3 should expect to be getting their machine within the next 2-3 weeks.
We are currently waiting on parts to arrive for Batch 4. Parts are currently coming in and we expect to have all of the parts to start shipping Batch 4 in the middle of November. This means that if you are in Batch 4, you should expect to start seeing Batch 4 machines to start shipping in the middle of November.
Batch 4 will consist of 1000 LongMills, which will hopefully alleviate the long wait times and give us more time between batches to stock up on machines.
Expected Batch 4 Shipping Schedule (this is an estimate, and may change over time)
Order #26650 – #26751: Week of Nov 16
Order #26757 – 26820: Week of Nov 23
Expanding the Sienci Labs office
With the high demand for LongMills, we are currently working on expanding our office space to help get more machines out the door. We will be moving into the office space next door to add an additional 4800sqft of shop space at the end of October. This is good timing as our next-door neighbors are in the process of moving out.
With our current space, we are producing around 120 units per month. However, we expect to be able to produce around 300 units per month once we have expanded into the new space. We will also have access to additional space at the rear of the building for storage to hold all of the extra materials we'll need on hand.
Changes to the LongMill design
Batch 3 and 4 machines come with incremental updates to the design to improve reliability, ease of assembly, and functionality. Improvements are rolled out over time, rather than in set versions or changes. Here are some of the updates. These are all of the improvements with current machines shipped now.
Locking motor connectors
We've improved the design of the motor connector to provide a more secure connection between the motor and the wiring that goes to the controller. This change has completely eliminated issues coming from cables becoming detached from the motor body.
Detachable E-stop/Power switch

The latest version of the LongBoard now uses a detachable E-stop as a power switch. Users can use this E-stop to turn on and off their machine, as well as cutting the power to the controller itself. Users can use the supplied 3ft cable to place the E-stop in a convenient place, or use a longer wire to if needed. Documentation of the LongBoard can be found here: https://sienci.com/dmx-longmill/longboard-documentation/
Silver Dacromet coated fasteners

We have replaced black oxide 12.9 grade fasteners with silver dacromet/geomet coated fasteners (hexavalent-chromium free) fasteners to make assembly more pleasant for our customers as these fasteners do not require oil or grease for rust prevention. Please note that black oxide fasteners are still used in some areas but the large majority of fasteners used on the LongMill have been switched over.
Larger ACME locking nuts
Locking nuts on all lead screws have been increased in length to prevent the head of the set screw from touching the bearing.
Additional noise filtering on the LongBoard
The LongBoard comes with additional circuitry to protect it from errant signals for better reliability when using advanced features such as spindle control, limit switches, and more.
The LongBoard also has an additional red LED on the top to make it easier to see if it is powered on or off.
Known issues and updates to our quality control process
I'm happy to report that our ongoing improvements to our QA and machine design have drastically reduced the number of customer issues, and with the implementation of Zendesk and additional processes and training for our staff means that it is easier to get high-quality help. These are some known issues that have affected a small number of customers.
V-wheels
One of the most dramatic quality issues have been with v-wheel sizing. For the complete saga, please read our blog post here: https://sienci.com/2020/08/11/the-epic-saga-of-the-v-wheels/
At the beginning of our production cycle, we found that the v-wheels that we had received from our manufacturer was manufactured incorrectly. Not only did we find issues with this particular batch of wheels, but wheels from other manufacturers would have the same sizing problems.
To address this issue we have ordered in v-wheels from multiple manufacturers to ensure that we have stock of the right size and quality v-wheels. Although we still have inconsistencies of wheels coming in, we have been checking and QAing each v-wheel before shipping them out to ensure that they work correctly.
Power switch
A small number of customers with earlier versions of the LongBoard reported power switches failing. This is due to oxidation on the terminal preventing the power switch from making a proper connection. We have replaced controllers under warranty for switch failure, and we have assisted customers who have this failure out of warranty to do the repair themselves. The repair itself is fairly straightforward and allows for the LongBoard to continue to be operational. Customers can also bring their controllers/ship us their controllers to us to have them fixed for free.
Newer LongBoards (assembled in late June and onwards) come with additional switch protection circuitry that prevents the switch from failing. The detachable E-stops are also significantly more robust. Since this design update, we have not had reports of power switch failure.
608ZZ Flange Bearings
The inner race of the 608ZZ flange bearings that are used to support the lead screws have been found to be tighter than from previous batches. It appears most customers have managed to install them normally, or with a mallet or other tool to get them into place. However, over aggressive force can cause the lead screw or bearing to get damaged. Customers with issues with installing their lead screws and bearings have been shipped replacements. We are currently waiting on a new batch of bearings with C5 clearance which will allow for easier installation.