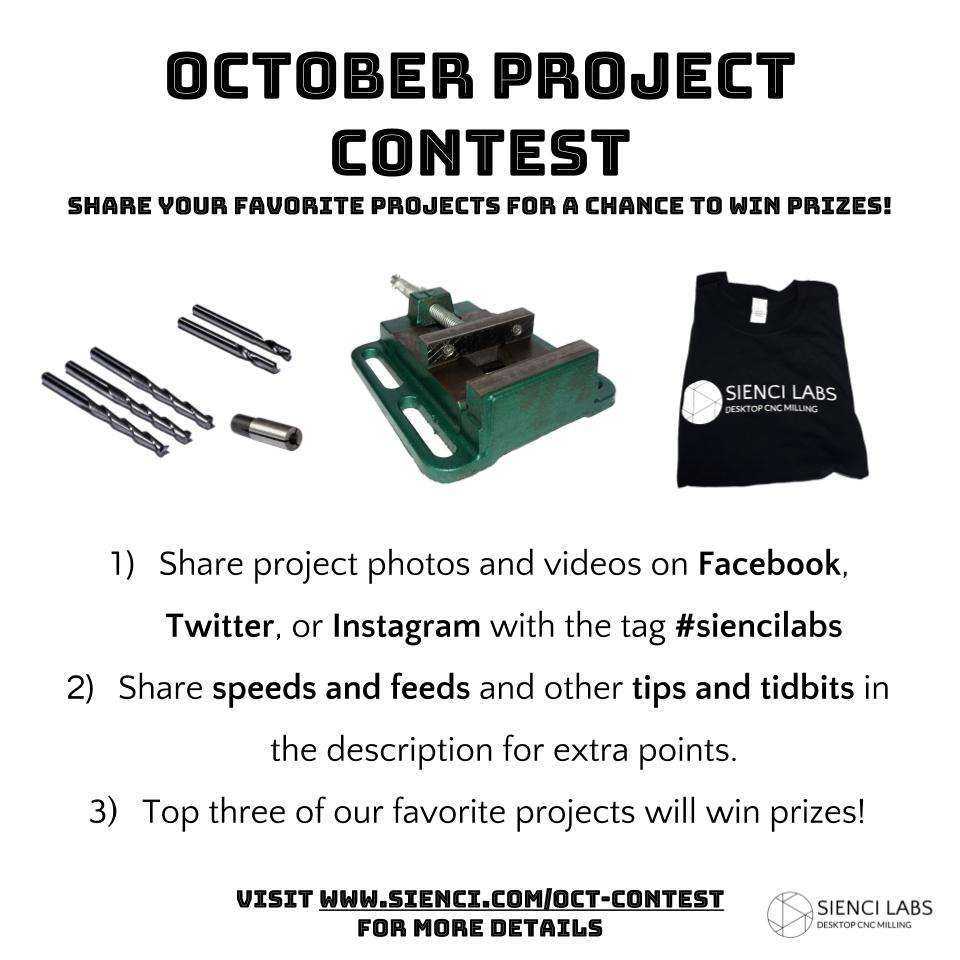 We're hosting a contest to encourage Mill One users to share their projects! Read below for more details:
How to enter:
Post your project photos and videos made using the Mill One on Facebook, Twitter, and/or Instagram with the hashtag #siencilabs. Using the hashtag will help us find your projects online.
Extra points for sharing feeds and speeds, and other tips and tidbits for your project in the description/caption.
Posts must be made between Oct 2, 2017 and Oct 31, 2017.
How to win:
We will choose three of our favorite projects and contact our winners via phone, email, or social media.
Winners may choose from one of the three prizes. The first place winner has first choice, second place winner has second choice, and third place winner has third choice.
Rules:
You can post as many projects as you like, but you can only win one prize.
Your project must incorporate the Mill One.
Prizes:
4 inch low profile drill press vise
Tooling pack containing one 1/4″ to 1/8″ collet adapter, set of three 1/8″ flat and ball end mills, and two 3mm aluminum end mills.
An official Sienci Labs t-shirt