Chris and I were at the Startup Showcase at the University of Waterloo Student Life Centre to chat with students and faculty members about our company and projects. We met a lot of familiar faces as well as a lot of new people who we got to chat to about CNC technology. There were also a lot of great up and coming companies ranging developing technologies in VR, student housing communications platforms, multiplayer gaming platforms, 3D printing, and more!
While we were there, we also made a little pen holder for Lindsay who was at the booth for the Conrad Entrepreneurship and Business Centre.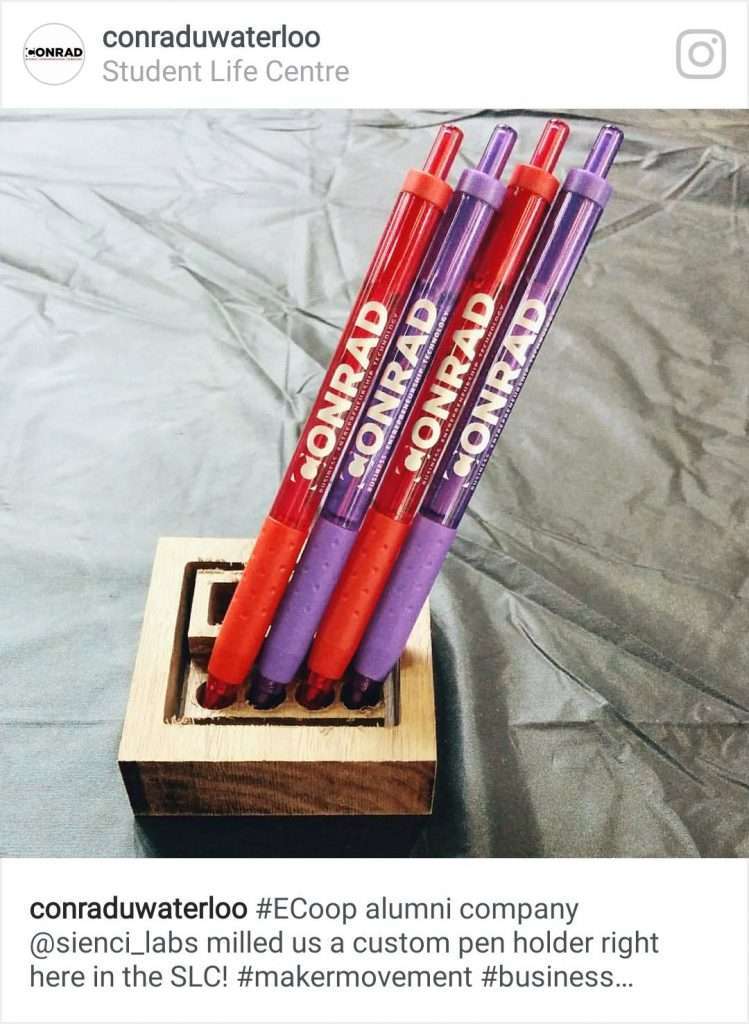 Thank you everyone for coming out! It was a lot of fun! Also a special thank you to EntSoc for putting this event together!