Our shipment of motors, leadscrews, 3D printer filament, and other items arrived this Saturday and was released from customs last night. We went to a warehouse in Brampton to pick the items up. The weight of our shipment was 377kg (or 830lbs) so the car was riding pretty low as we drove back to Waterloo.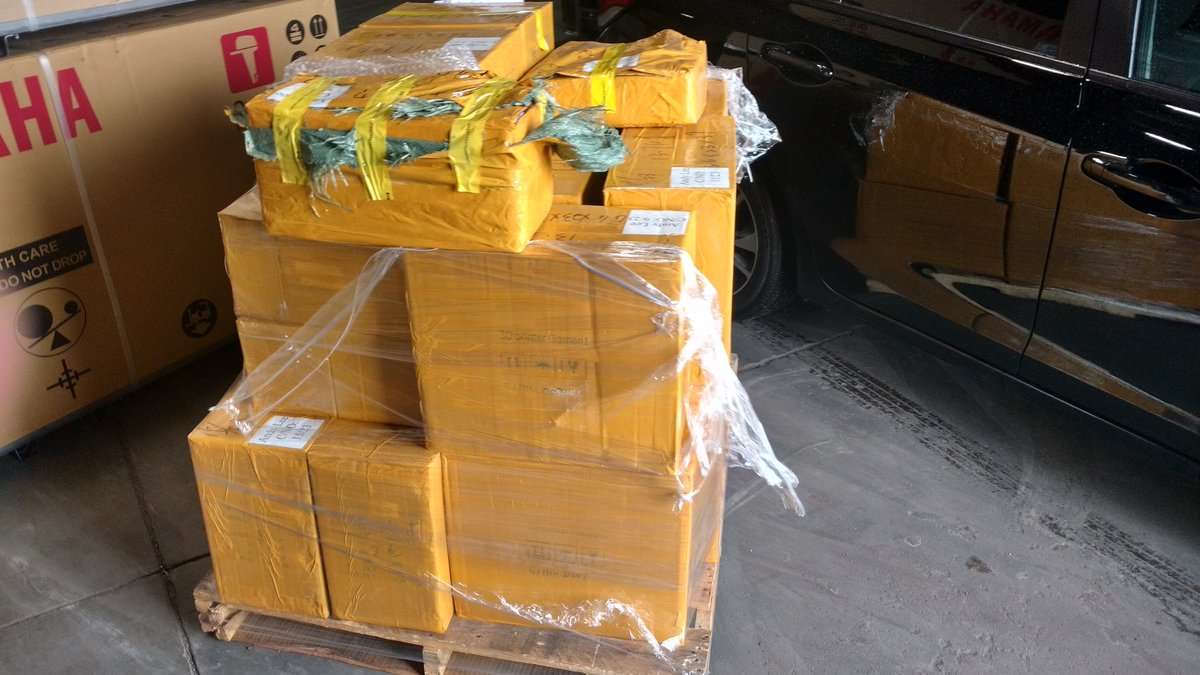 We're going to be cleaning out the garage to make some room for the new items. We are considering potentially moving out of the garage soon because it is quite cramped with all the inventory we have in there.
Now that we have our 3D printer filament, we are going to start up the 3D printer farm soon. It'll take a little while to get everything organized and checked, but now we finally have everything in place to start making our batch of 100 Mill Ones.