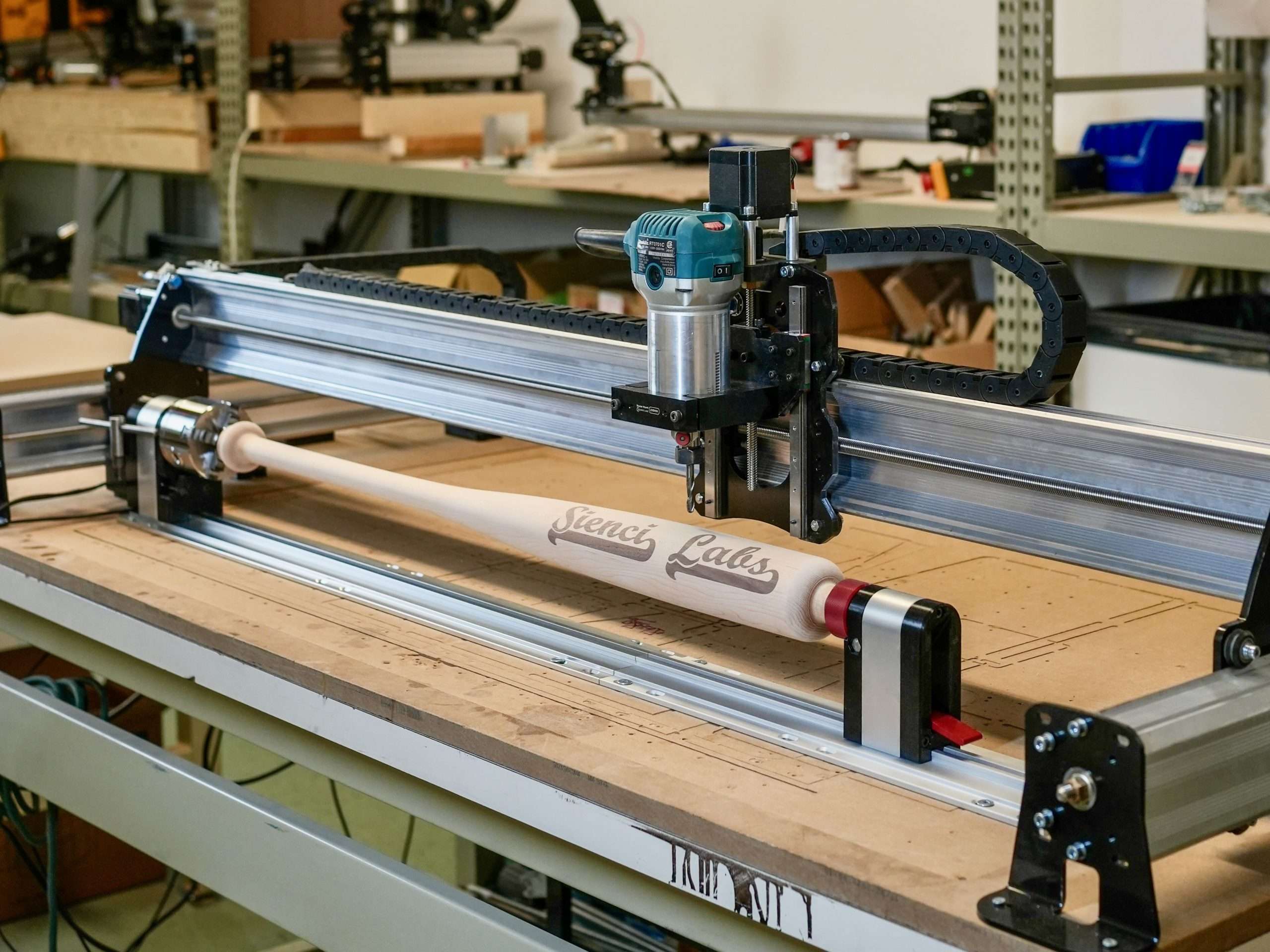 The Vortex Rotary Axis* will be available on June 1, 2023, at 1 PM Eastern Standard Time, where the first 300 units will be available for pre-order. We expect to ship in August 2023.
New videos and content coming out for the Vortex soon! Make sure to sign up for our mailing list, for new updates and other Sienci-related news. Subscribe to our Youtube channel where we'll post more videos on the Vortex Rotary Axis in the new few weeks!
*After much debate, we have decided to call the name for this new add-on the Vortex Rotary Axis
It's been a long journey for developing the Vortex Rotary Axis, but we're finally excited to share a launch date for our new add-on! This new product aims to make doing rotary projects like making bats, wands, furniture legs, bowling pins, and other turn-able projects with your LongMill and the Vortex.
The Vortex is unique in that not only is it a compact, precise, high-quality rotary axis we designed from scratch, but our direct integration into gSender also plans to add functionality not found in other CNC systems. Additionally, just like all our products, the Vortex will be supported by our team with high-quality tutorials and resources to make it easy to install, learn, and use your rotary axis.
The Vortex can be integrated, plug and play, in any standard LongMill CNC**, and comes with the hardware, electronics, and instructions to help you find success with CNC rotary carving!
**With the exception of the 12×12 LongMill MK1. Integration for the Vortex Rotary Axis on 12×12 machines may require moderate modification to fit.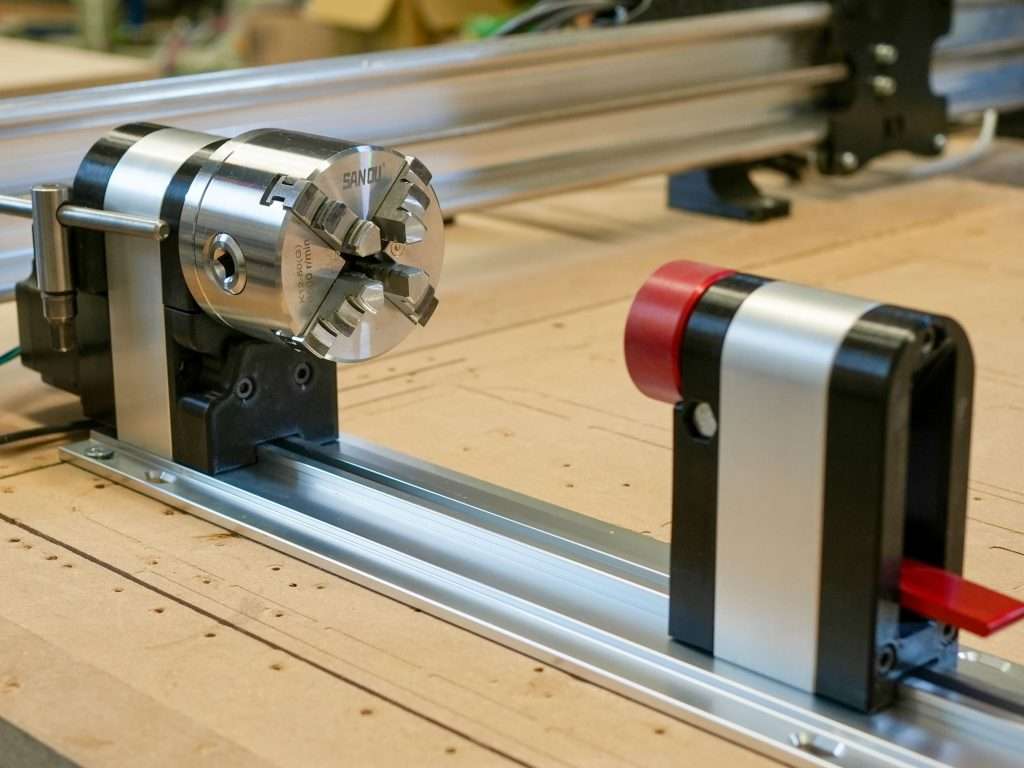 Video Content
What is a Rotary Axis?
The Vortex Rotary Axis is an add-on created to allow users to integrate a rotary axis into their LongMill.
Most CNC routers like the LongMill use a 3-axis system, which consists of an X, Y, and Z linear motion system that is used to position bits and end mills. One of the limitations of a 3-axis system is the fact that 3-axis machines cannot make "undercuts" without flipping or material manually. Since the machine only can orient the bit vertically, there are limitations to the types of geometry it can carve.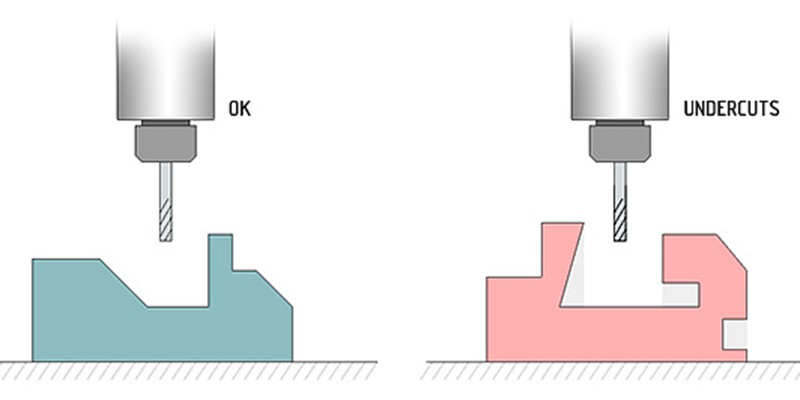 To address these limitations, CNC machines can come with additional degrees of motion, typically including a 4th or even 5th axis. In the case of the LongMill, a rotary axis positioned along the X direction allows the machine to turn a part as the X and Z axis can move in sync as the material turns and rotates.
On a mechanical level, the 4th axis for the LongMill will come with a chuck to hold the material as well as a series of bearings and pulleys connected to a stepper motor to rotate the material as the machine carves. This allows for users to make projects like:
Bats
Chess pieces
Furniture legs
Wands
Figurines
Busts
and more!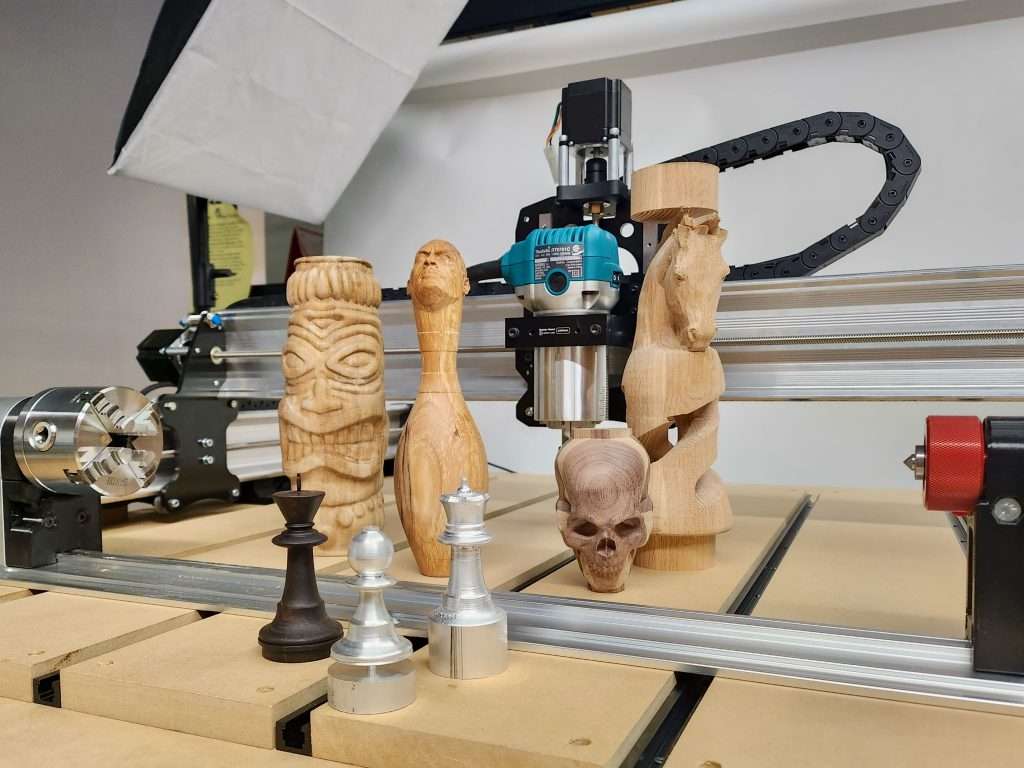 Production and Pricing
Each Rotary Axis will come with all of the hardware and electronics to integrate the kit into any existing LongMill CNC.
The Rotary Axis will start at:
$600CAD/$449USD – For 12×30 and 30×30 LongMills
Dimensions below.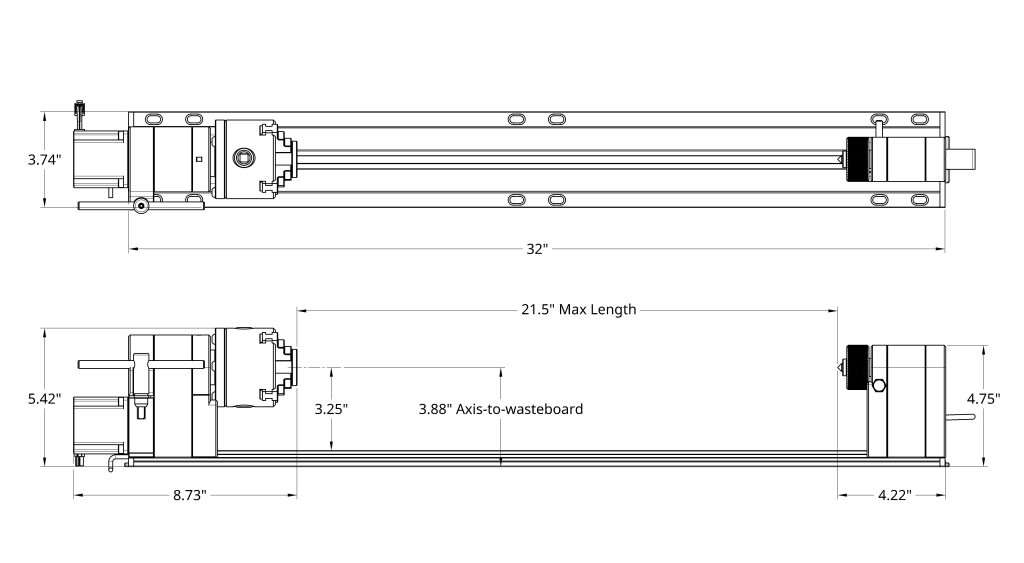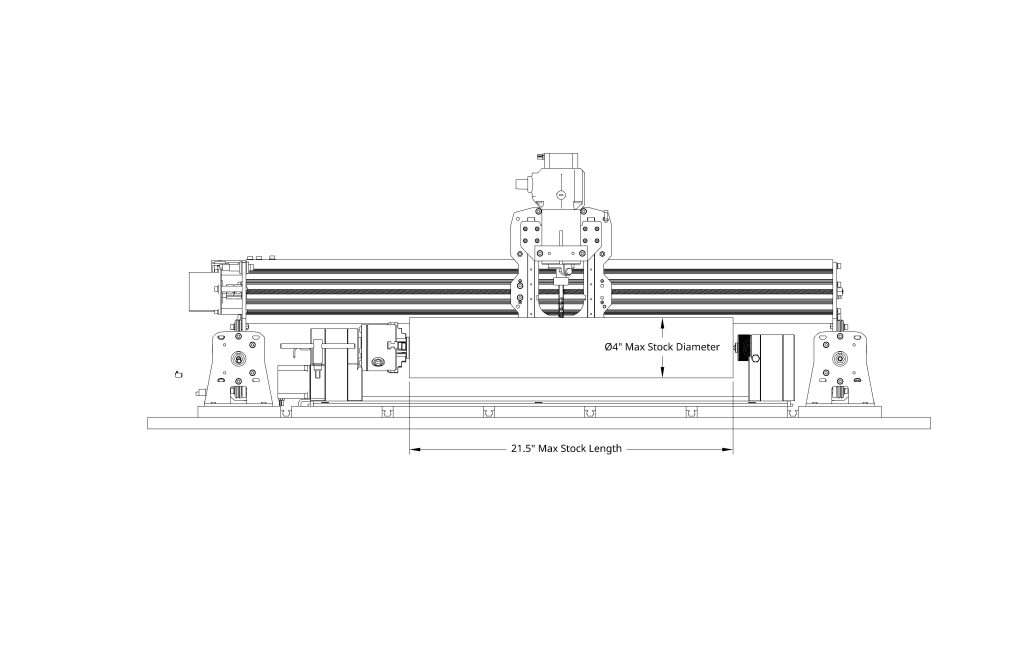 ---
$640CAD/$469USD – For 48×30 LongMills
Dimensions below.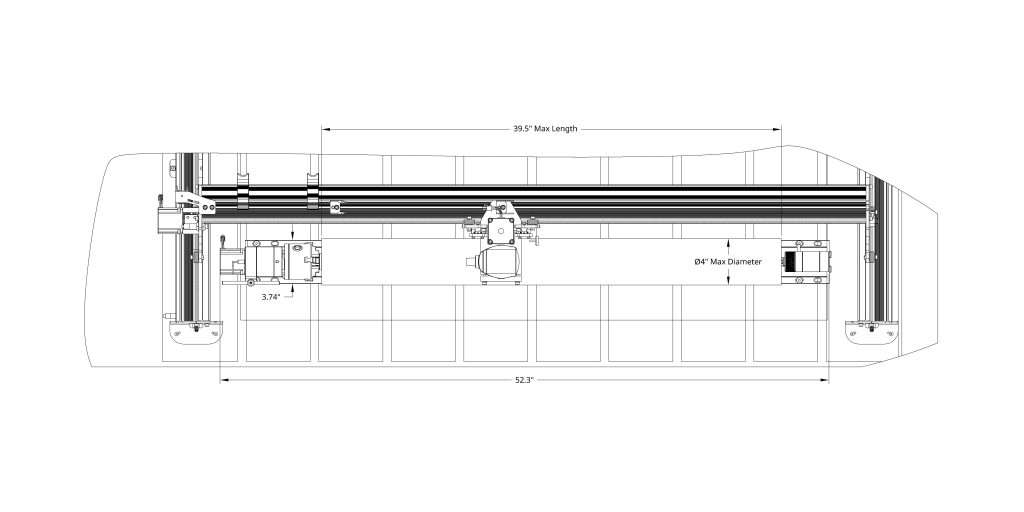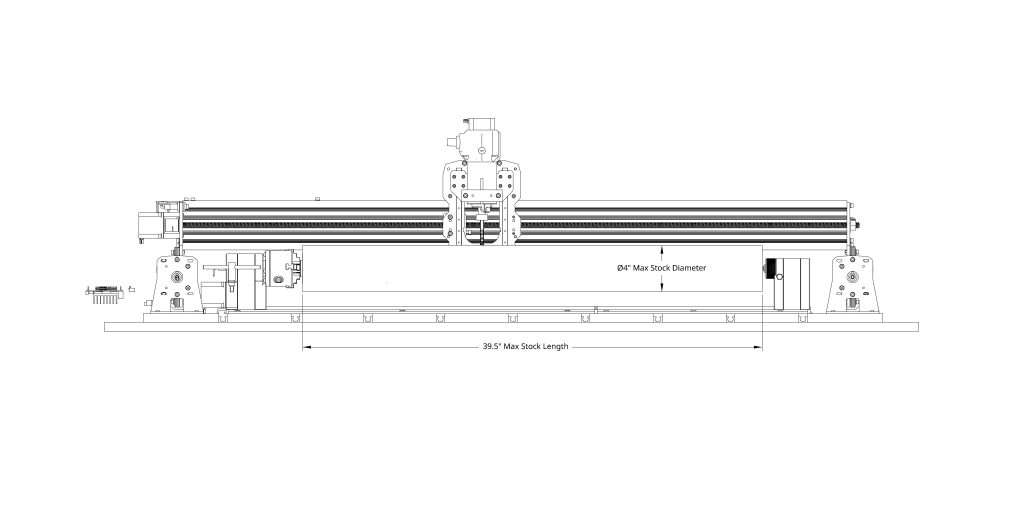 The main difference between the two options is the rail track extension that allows users to mill larger items corresponding with the X-travel range on each version of the LongMill.
All options will come with a standard jaw that can hold material in several configurations:
Additionally, customers should budget purchasing rotary axis ready CAM software, such as:
Vectric VCarve Desktop, VCarve Pro, and Aspire ($349USD, $699USD, $1995USD)*
Fusion 360 ($1600/year)
DeskProto Multi-Axis Edition (€249.00 for the hobbyist edition, €995.00 for commercial)
*Based on our testing, we strongly suggest Vectric software for its simplicity and user friendliness.
Resources and Support
It's important for us to stress that the Vortext Rotary Axis follows our philosophy for providing a complete product, not just hardware, but high-quality support, resources, instructions, and tutorials to make sure users are able to use their rotary axis to the fullest.
We've recognized that not only are affordable rotary axis options are limited in the hobby CNC space, but the resources needed to learn it also are lacking. We've taken the initiative to provide support through the Vortex.
Did you know that we regularly post tutorials and educational content for the LongMill on our Youtube channel? Make sure to check it out and subscribe to us if you haven't yet!
Production Timeline
The Rotary Axis is already in production, with parts expected to complete and arrive between June and July. We are expecting a late July to mid-August shipping date. Please note that because this is a pre-order, timelines may change due to delays and unexpected circumstances. We will continue to share production updates for the Rotary Axis on a regular basis on the blog here, so that customers can sign up for our mailing list, for new updates and other Sienci-related news.
Development Timeline
Mechanical and electrical design and development of the Vortex Rotary Axis is now complete, and we are currently waiting on production parts to complete and arrive. Our engineering team is currently working on stress testing and resource development, as well as preparing for assembly, QA, and packaging for the final product.
The software development team continues to finalize the development of the software support in gSender, such as implementing new features and getting testing feedback from users of gSender Edge. We expect basic functionality to be available at time of shipping, and we will continue to add more features in future releases of gSender.
FAQ
When will the Rotary Axis ship?
Production on the Rotary Axis is currently ongoing, with the first units expected to ship in Late July to August 2023. For general development and production updates, please check our Blog. Orders will ship in the order in which they are placed.
What is the between the 48in and the 30in versions?
These lengths describe the track width for the rotary axis. Customers should purchase the size that matches with the working width of their LongMill.
When do you take payment?
We take the full payment immediately. Customers may cancel their order for a full refund anytime before their order ships.
What happens when all 300 units are sold out?
Based on early demand, we'll decide on when we'll start building a new batch. Turnaround times to build each batch takes about 3 months, so there may be a few months wait time additional once the first 300 units are sold out.
Will I get a notification or email before my order is ready?
Yes, we'll send you an update email to let you know that your Rotary Axis is ready to ship.
Which machines is the Rotary Axis compatible with?
The Rotary Axis is designed to be compatible with all versions of the LongMill, with the exception of the LongMill MK1 12×12, due to the track width (however it can be modified to work).
We will be providing full assembly resources for the Rotary Axis.
Although users may be able to integrate the Rotary into other hobby CNC machines, we will only be providing compatibility and support for LongMill users at this time.
How is the Rotary Axis driven?
In the current configuration, the Rotary Axis uses the X-axis and Z-axis to move along the rotational axis of the material, with the Y-axis drivers disconnected and reconnected to the Rotary Axis motor to provide rotational movement. This means that in this configuration, the system is not a full 4-axis machine, but more of a 2-axis + rotary system. Each kit will come with a switch to toggle 3-axis and rotary axis modes.
In the future, we are planning to provide full simultaneous 4th axis motion through the SuperLongBoard, expected to launch at the end of the year (at an added cost).
Does the Rotary Axis come with software?
We've implemented gSender to integrate the ability to control, set up, and home the Rotary Axis. Users will need to use or purchase CAM software that supports rotary carving. We recommend VCarve Desktop or VCarve Pro, as this is the software that we primarily use and do testing on.
Can I order other items alongside my Rotary Axis?
For logistical reasons, we strongly recommend users to place separate orders for the Rotary and other items. However, if you place an order for other items with the Rotary, we will ship them separately based on the stock availability of the items.
When your Rotary Axis is ready to ship, if you wish to order additional items to ship together with combined shipping, please Contact Us for assistance.