Over the last two or three weeks, our users have been receiving their Sienci Mill Ones and Chris has been working really hard to create high quality assembly instructions and other resources to make it easy to use the machine.
Thank you to Chris's dad, Andrew Thorogood, for being our voice actor:
And Alex Gontarz from the Gontarz Design Studios for making our assembly manual: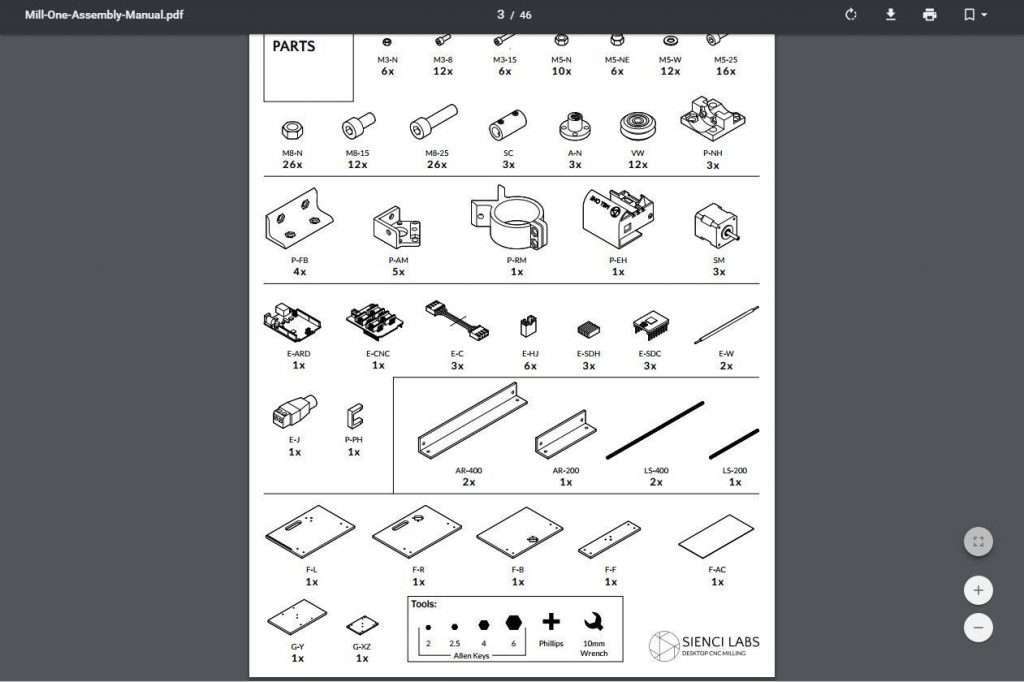 Let us know what you think of these new resources! We're working on creating more videos for our users, with topics like creating your first cuts, using CAM software, and more!