We believe that a tool designed for everyone should be designed by everyone. The designs of the Mill One are constantly being improved to increase performance and ease of manufacture and assembly. However, keeping up our publicly available design files up to date has been a challenge, especially since we are so busy shipping orders.
This is the reason why we're changing our designing workflow: to make our latest designs more accessible. This process will most likely take a few weeks, but it will be well worth the work.
While the Sienci Mill One has been completely designed on Solidworks, we are switching over our design systems to Onshape. Why? Well there's a couple reasons.
1) Powerful, free CAD software on any device
Onshape allows users to access powerful CAD software on any internet connected device, whether it be a phone, tablet, or laptop. This means we can give access to our latest designs to the most amount of people. Users can copy and edit our designs through Onshape using either a free, full featured account (with those designs also being publicly available).
2) Version control and access to the latest designs
One of the advantages of running CAD on the cloud is that everything is saved automatically. No lost files. Full records of all the design changes that has happened over time. We will be able to see all the design changes which has happened with the Mill One, and if you are a Mill One owner, you will be able to find your version easily. If you're curious about the work that we are doing to improve the Mill One, it will be easy to see them on Onshape.
As I mentioned above, updating our design files on Thingiverse and Github is often inconsistent and it can take several weeks. Every design file on Onshape will be the latest and can be downloaded in a wide variety of file formats (STL, DXF, IGES….).
Conclusion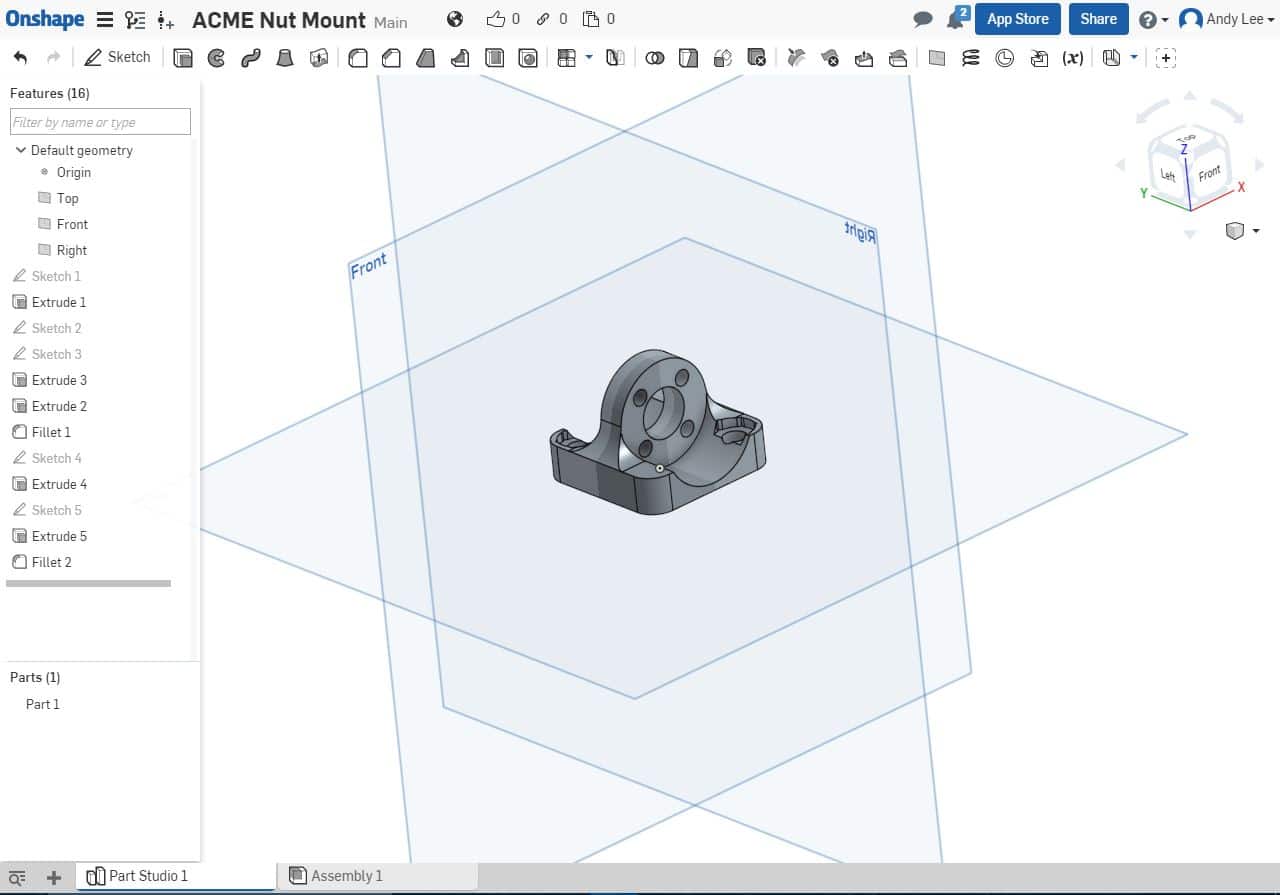 I am really excited to explore all the new opportunities by opening up our designs on Onshape. It'll be a bit of getting used to, but we are trying out all the new features and it's been working great!
Not everything has been uploaded to Onshape yet, but you can check out the Sienci Mill One design document at https://cad.onshape.com/documents/f129a1cb4c9e4b8ba7c141fa/w/62929c10eab89bef61547fe5/e/cb2f6605819782348b72c551
Please note that Solidworks imports may not be editable, and we will be working on redrawing models so that they can be edited easily on Onshape.
Let us know what you think of this new system, and if you have any feedback, feel free to reach out to us on social media or through email!