Hi everyone. I just wanted to share some news on a new project/product we have been working on for the last couple of weeks. We are working on a new T-track work holding system to add to our host of accessories!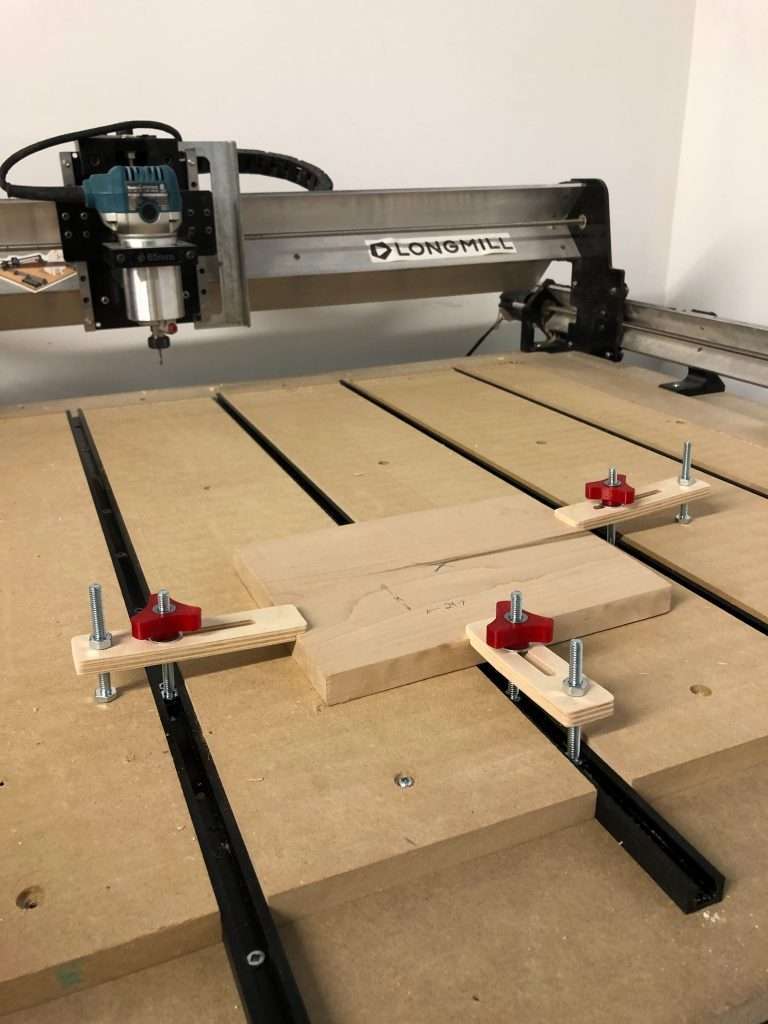 In the meantime, one of our awesome engineers, Kelly, has created a simple hold-down clamp design that can be used for all sorts of CNC stuff. We are also sharing the link so that you can copy and modify the design to fit your needs: https://cad.onshape.com/documents/4002cf32491a7a7a17c84759/w/f9f2dc06d2e8375fa2fb89a3/e/cd612c44ade33406e8df06a6
If you want to download the STL files, we also posted the design on Thingiverse: https://www.thingiverse.com/thing:4537983
We've designed these clamps to be made from plywood and use standard 1/4-20 hardware. Knobs can be 3D printed or milled as well.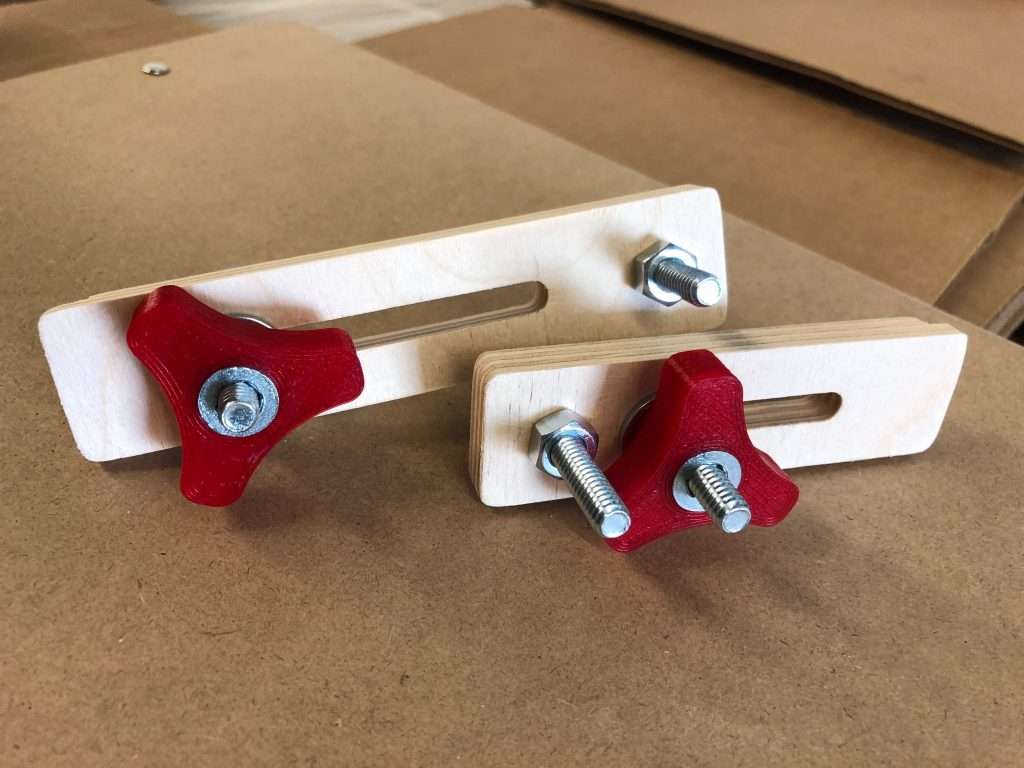 As mentioned before, we are currently working on our own t-track as well. One of the biggest selling points of the new extrusion will be designed to fit the head of standard 1/4-20 hex bolts, which means that you can find the bolts you need for any of your workholding needs from your local hardware store. No special hardware needed!
We are expecting to have t-tracks available for purchase in the next month or so!