Hi everyone, this is our April pt 2. and May production update.
If you're looking to order a machine or waiting on one to show up, please read this update to find out what's going on in our shop.
For previous production updates, please check our blog (https://sienci.com/blog/).
If you are looking for an update on where your order is on the waiting list, please check our list (https://forum.sienci.com/t/list-of-shipped-machines/1215)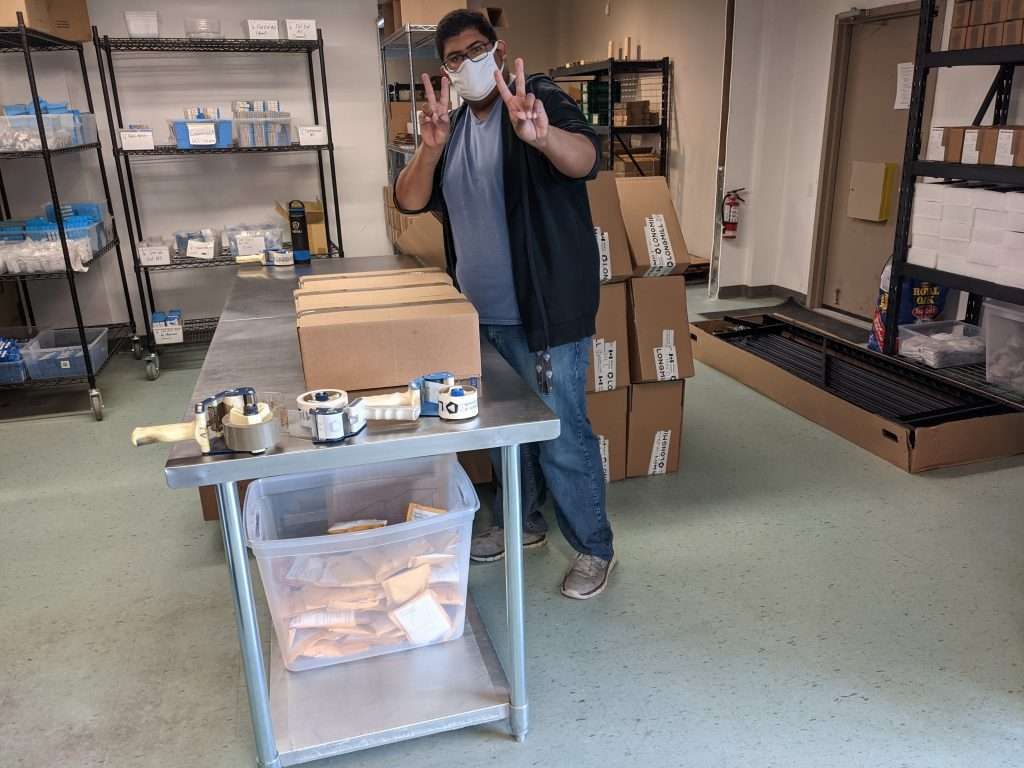 Lead times for new orders
We're happy to announce that lead times will be dropping from 3-5 weeks to 2-3 weeks!
*UPDATE – We have now cleared our backorder. New orders will ship within one week!*
This comes due to a flattening out in the number of orders we are getting, as well as the additional staff that we've brought on to continue packing and shipping machines. We are aiming to keep our lead times within two weeks, however, we are stating our lead time as 2-3 weeks to provide ourselves an additional 2-week buffer for any unforeseeable delays.
It's exciting to finally get back down to our 2-3 week lead time, as we have seen a major backlog of orders since around June of last year and it wouldn't have been possible without the hard work and dedication of the Sienci Labs team. As our production capacity meets the demand for the LongMill, this gives us the opportunity to dedicate more time to developing other parts of the company such as marketing, customer support, and technical development. We also expect to see improvements in the productivity and efficiency of our production, giving us more flexibility in the number of machines we can sell and ship.
At the time of writing, we have around 270 machines in stock. We expect to keep our lead times at around 2 weeks until we run out of this stock.
Batch 5 production
We are currently shipping machines for Batch 4 and are producing parts for Batch 5. Parts for Batch 5 will be arriving between May and June. Once we run out of parts for Batch 4, new customers will need to wait for all of the parts in Batch 5 to arrive for us to start shipping again.
Batch 5 will consist of 1000 LongMills.
Commonly asked questions
If you are interested in ordering a LongMill please read this section.
If I place an order today, how long will it take to ship?
2-4 weeks
Is there any way to skip the line/get my machine faster?
No. To keep things fair for all of our customers, we ship all orders based on when they were ordered. There are no exceptions. The only way to get a machine faster is to order one sooner. If we have updates to the lead time, they will be posted here and on the forum: https://forum.sienci.com/t/list-of-shipped-machines/1215. If you want to see where you are in the queue for your order, please check the forum.
Does it make a difference in when I get my machine if I pick it up?
The only difference it will make will be that you will not have to wait for the shipping/transit time for the machine to ship. Typically, machines take around 1-3 days to ship within Ontario. Otherwise, there is no difference.
When do you charge my card/take payment for my order?
Your card will be charged at the time you place your order. This is to ensure your place in line, purchase parts ahead of time, and have the most accurate estimates on production and delivery.
How can I cancel my order?
You can cancel your order with no penalty any time before your order ships. Please contact us through our website or email us with your order number and a request to make a cancellation. A refund will be processed through your original method of payment.
Can I add other items to my order before it ships?
If you've ordered a LongMill and wish to add other items to your order afterwards before it ships, please choose "Local pickup" (for free shipping) and add your LongMill order number. Some items (such as the T-track sets) cannot be combined for shipping.