Hey everyone, here are the production updates for this month.
For all news and updates, please see our Blog.
Just as a reminder, if you'd like to get these updates as a weekly email newsletter, please subscribe here: https://sienci.us13.list-manage.com/subscribe/post?u=720f140325aaa668a8aa09916&id=e18d59a085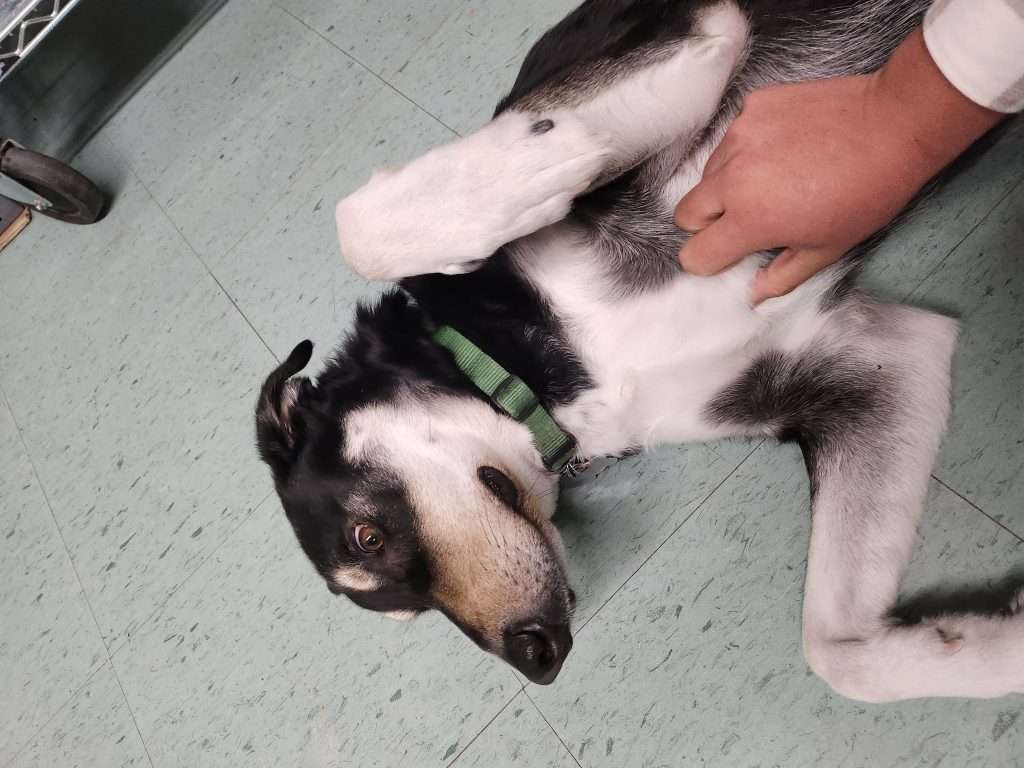 Update on customs hold-ups for US customers
Many US customers with LongMill orders may be experiencing a hold-up at the border for LongMills. For more information about the situation and what it means to you, if you are waiting on a shipment, please read our post here: https://sienci.com/2023/02/21/us-customs-hold-ups-in-detroit/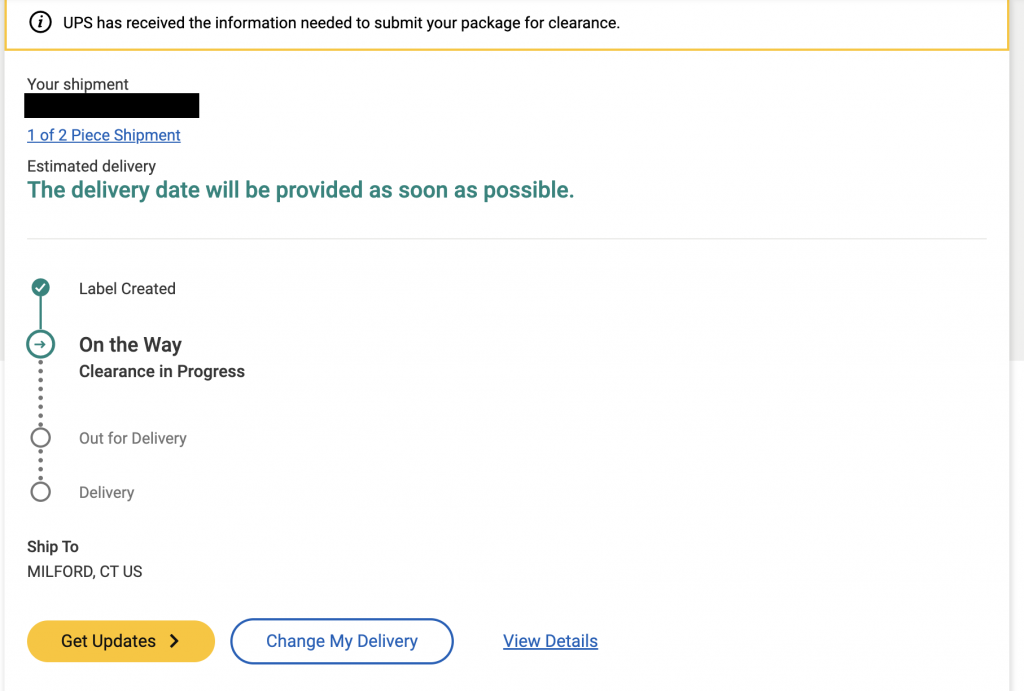 We have not seen a decrease in these hold-ups, and we are still working on some solutions for this. At this time, we're working on:
Looking at a new shipping software that can improve the quality of documentation to reduce hold-ups
Talking with the Canadian Trade Commissioners and US Border for additional help and information
Working on consolidating shipments and working on the classifications for our products
Looking at alternative distribution methods and production methods
We have also been establishing a US entity, which means that very soon we will have a US corporate presence (and a lot more paperwork to fill out).
Because some of the bits and parts are being made in China and are on invoices, certain items are now being charged an additional 25% duty due to the Trade War (China Section 301-Tariff Actions and Exclusion Process) which was established several years ago but lax on enforcement. However starting this year, we are now being charged extra for duties and taxes.
At this time, we continue to cover the costs of duties and taxes for US customers. We hope to find a way to mitigate some of these duties and taxes soon.
It should be noted that order under $800USD regardless of the origin of the items being shipped, that enter the US, are not charged duties and taxes. You can learn more about de-minimis here: https://www.cbp.gov/newsroom/national-media-release/de-minimis-value-increases-800
LongMill MK2 and Extension Kit Production
Sales for machines have been extremely high at the start of this year, with an 84% growth in revenue from last year this time. The LongMill MK2 has now been in production and shipping for 1 year! We are expecting that before the end of this year, the LongMill MK2 will surpass our population of LongMill MK1s which was released in March 2019 and was in production for about 3 years.
Our sales at the end of 2022 and going into 2023 have been far higher than expected, and because of this, we are continuing to struggle with keeping up with the pace of orders. Although we are expected to ship our pending orders within 5 weeks, we will keep our lead times of 5-6 weeks as we are still waiting to restock some items used in our 48×30 machines. Some items we're likely looking to run out of first include:
NEMA 23 motor cables and inductive sensor cables
T12 delrin nuts and T12 ACME locking nuts
These items are currently on order, and are expected to finish production in the next 3 weeks.
Last month we brought on three new packing and assembly staff, and are currently hiring more management team members. This has helped catch up on packing, but we still have around 150 LongMills still in the queue. We are additionally working on bringing in more tooling and equipment for tapping, as we are hitting a new bottleneck in the plate and rail tapping process.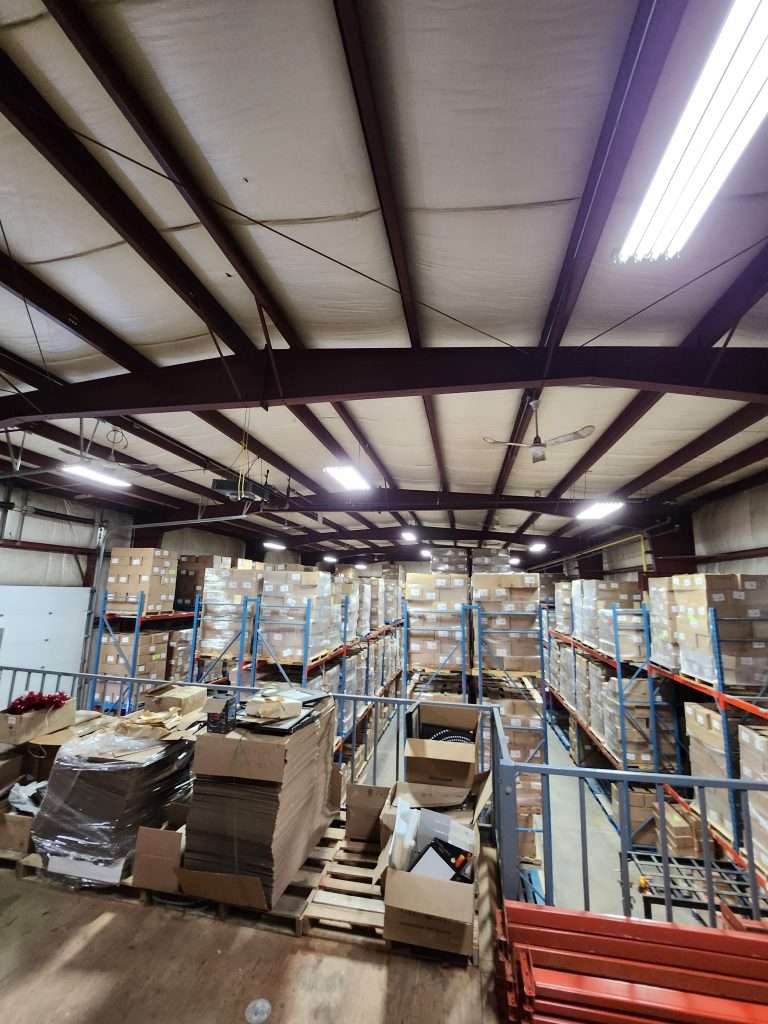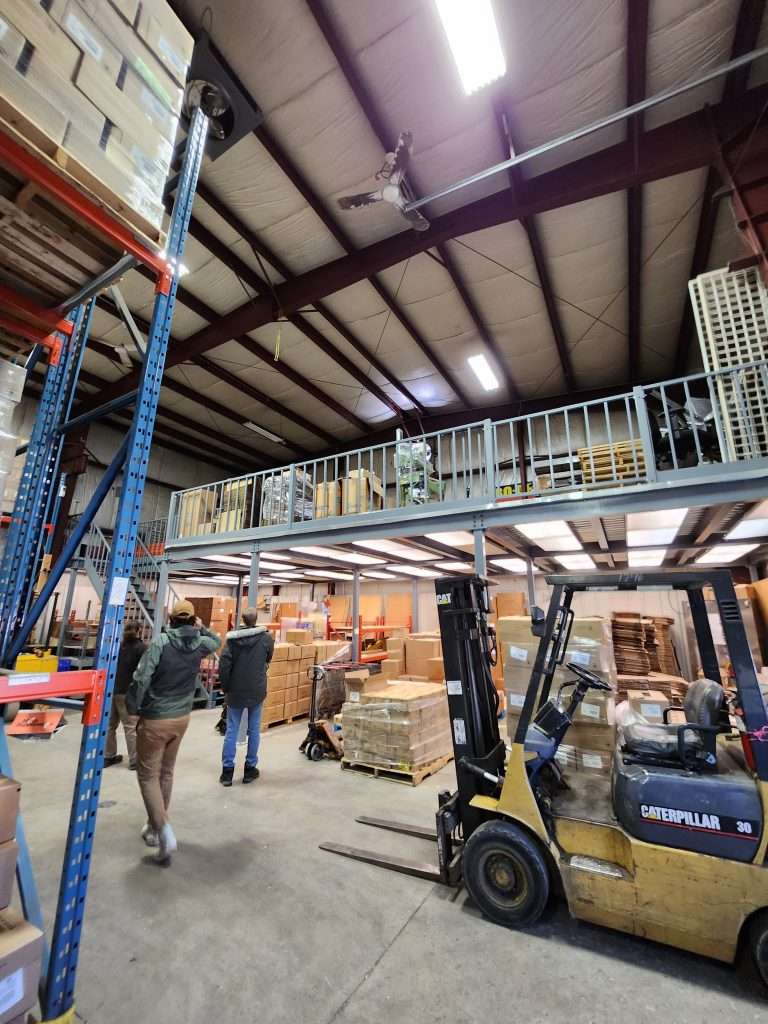 We've also been looking at some new places to move into, as our currently 8200 sqft + back shop + outdoor storage is bursting at the seams. At this time, we're making machines in 1500-unit batches, but for us to keep our sanity, we'll need to increase our batch sizes. With lead times for specialized items being so long (usually a couple of months to half a year), we need more space to hold more stuff so that we don't keep running out. Our lease ends in our current building in September, with the option to renew, so we will be making a decision fairly soon.
LaserBeam Production
Our latest batch of aluminum and copper heatsink components have now arrived and are being used in production. We currently have a 4-6 week lead time for lasers, but many may ship out earlier than expected. We are currently assembling and packing lasers at a regular pace.
At this time, we have the parts needed to continue production, but we are expecting our bottleneck to be with our stock of cables and fans. They are currently in transit and are expected to arrive in mid to late March.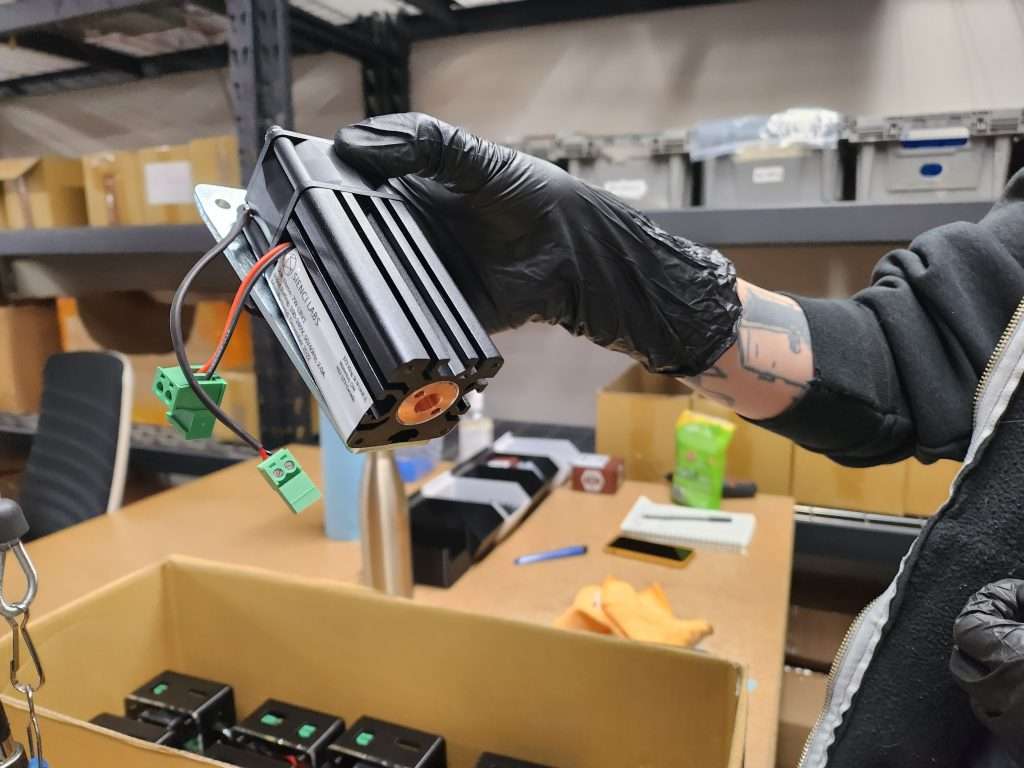 If you didn't hear, we've made some tweaks to our heatsink design to improve the assembly. With this new design, it takes us about half the time to put it together while slightly improving the heat dissipation performance!