Your order number helps us identify you and your order when you need help from our support team. It is typically a 5 digit series of numbers. You can find your order number in a few different places. You may need your order number when you need to:
Make changes to your order, such as merging two orders together and combining shipping
Request warranty service or technical support, as we can identify when your machine was manufactured and which batch it was created in
On your order emails
Each email you get from us regarding your order should have an order number associated with it.
We typically send you an email:
As a receipt of payment received
To send you tracking info about the order and notify you that it shipped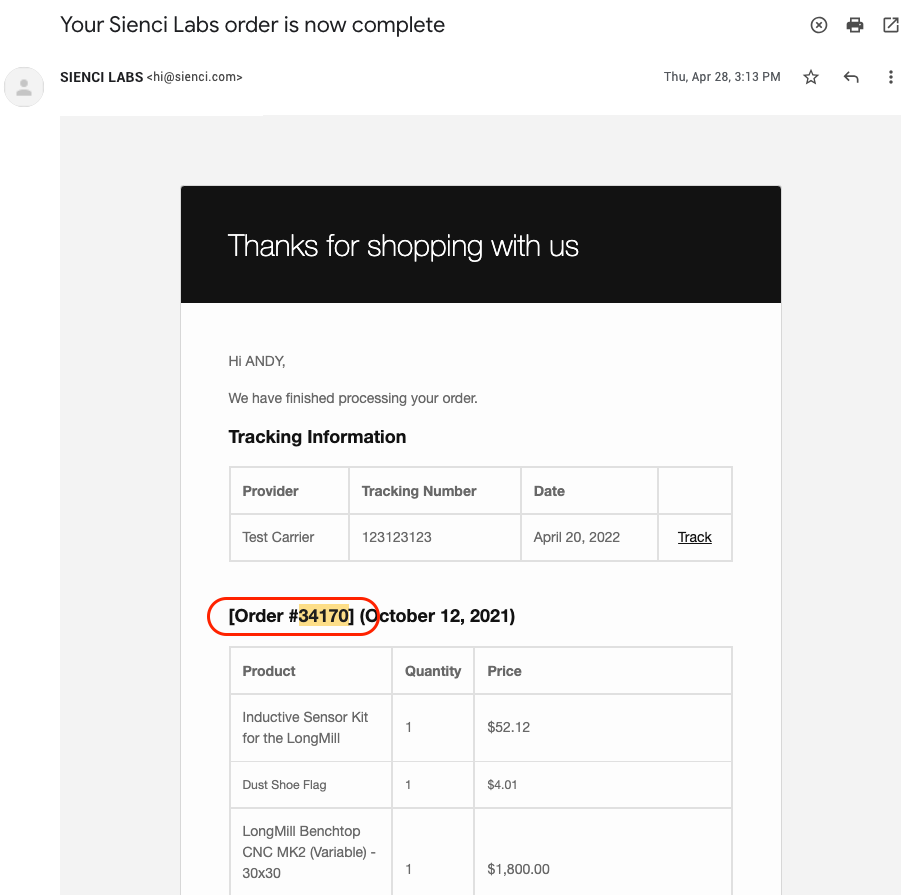 At checkout
You'll also get your order number at checkout. We recommend writing down your order number somewhere in case you need it later.